CW Female Program - Coaching Announcement - 2017/2018 season
---
---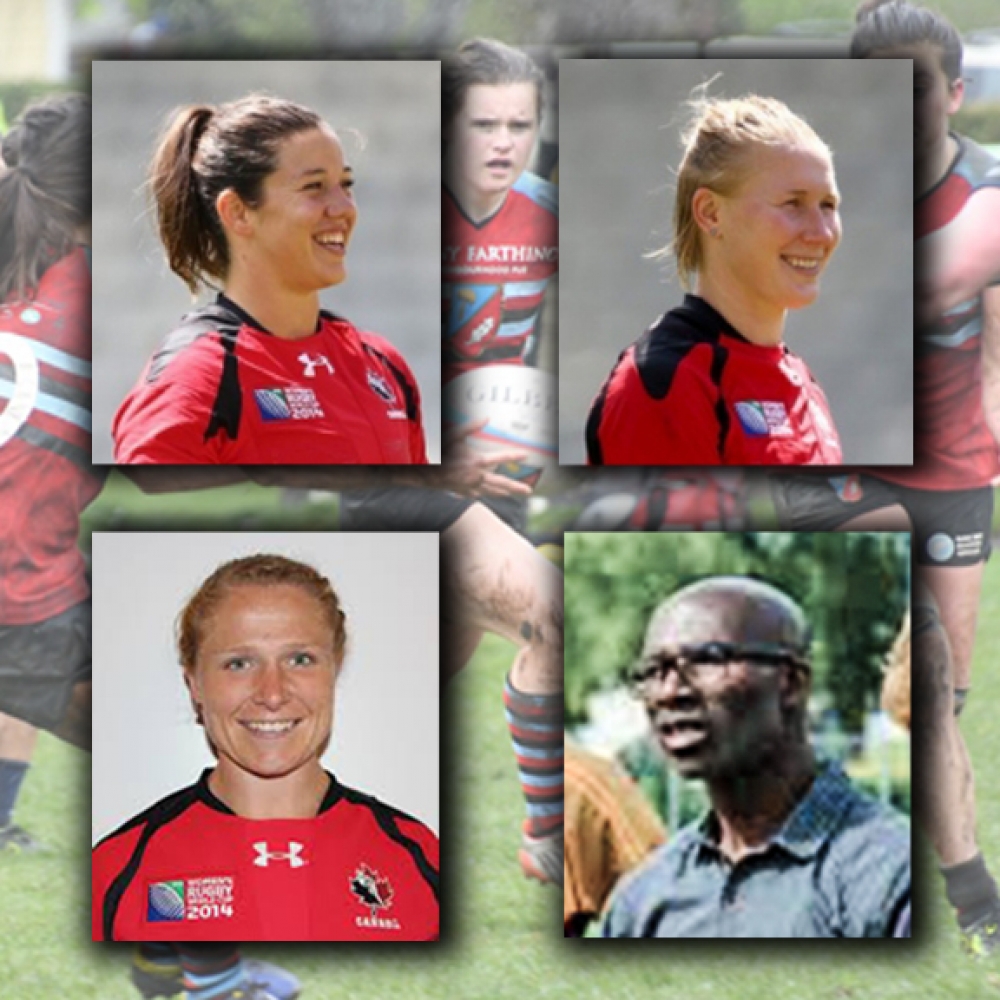 The Executive Director of the Female Rugby program at CW, David Crossley, would like to announce the CW female coaching team for the 2017/2018 season.
With the growth of the female game and a direction from our new Girls Youth and Senior Women's Director, we are announcing an integrated coaching to team to support our girl's youth and senior women's program.
The CW female program has been blessed with coaching excellence in the past 6 years and this year is no exception. The female pathway is supported by a fantastic coaching and management team outlined below. We are fortunate to welcome two new coaches to the female development team and a new structure to support the growth of the program and to enhance athlete development.
· Director of Senior Women's Rugby – Jess Dovanne – a former NSW 7s and 15s player, Jess was head coach (along with assistant Julien Canet), that led CW to a Provincial Premiership title in its inaugural year (2015/2016).
· Director of Girls Youth Rugby – Mandy Marchak – like Jess, Mandy was a standout in NSW 7s and 15s programs and like Kim, a 2xRWC representative, she is the Director of our Girls program in addition to being the assistant coach for UVIC Vikes and one of the leads for the UVIC female Academy program.
Coaching team – along with Mandy and Jess, the coaching team consists of a talented group of former NSW players and coaching innovators in the women's game:
Senior Women's program:
o Spencer Robinson – trailblazer in women's coaching and one of CW's top coaches. Experienced coach from regional to National levels and a NCCP level 3 certified coach.
o Kim Donaldson – former NSW15s player who has represented Canada at 2 World Cups at hooker. She is currently one of the assistant coaches at Canada West champion UVIC Vikes and will join us for the 2nd half.
Girl's Youth program:
In addition to the coaching team above, Olly Winser will be assisting the youth and new players to the program in the first 45min of each practice.
o Olly Winser (U16-U18) – This Prems/Prem reserve player came to us from UVIC a few years ago and has made tremendous contributions to our girl's youth program. An Education student, he has been involved at all girl's levels and in local high school system.
Girls U10-U14 program
This program has gone from strength to strength under the leadership of Ed Knaggs and coaching support of Aaron and Chad this past year. Kerri's managerial expertise came to the forefront with over 18 girls involved and expansion to separate training sessions and participation in the first ever U14 Tide Provincial Regional Championship. Happy to report that most of the team will be returning and big thanks to Chad Naefken for his support this past year and best of luck in his posting overseas.
Coaching and management teams as follow with the supporting cast managing the mini girls (U10 and U12) are at the helm again this year.
o Ed Knaggs (U14) – leading both the minis and U14 girl's contingent, Ed and his team have been instrumental in leading the growth of this age grade on the island.
o Aaron Cook (U14) – Ed's co-coach at the U14 girl level as well as BC Rugby Provincial coach at the U16 boys level.
o Chris May (U12) – Mayzer has been around CW for many years and one of many Rugby Dads with Daughters (RDD), he is an important part of the pathway for girls moving from U12 to U14.
o Erin Vipond (U10) - former East Coast player and mother of rugby playing daughters, Erin Vipond, will continue to be involved with our growing U10 to U14 coaching team of Ed Knaggs, Aaron Cook and Olly Winser. Erin is a former player who played her rugby on the East coast and is an active member of the Canadian Armed Forces based at Naden.
Management team consists of Chris Shepherd (Super fan and mum of Adrienne) and stalwart game-day support from John Sheridan for the senior women's team. The youth teams are supported by Luticia (Tish) Hill and husband Brian Huse for the U16-U18 team and Kerri Cook for the U14 team.
All of our coaches are NCCP level 1 certified or better and have a broad variety of experience in both youth and senior coaching levels. Of special note, one of our senior women players, Brittany Waters, NSW15s player and UVIC head coach has been selected for one of the four Rugby Canada Coach mentorships positions. We are fortunate to have her in our midst and to support the coaching development within the club and the greater rugby community.
Welcome to the new and returning members of the coaching/management team and we look forward to a banner season for the CW girls program.
As mentioned earlier, one of our U14 coaches, Chad Naefken has been posted overseas, and we wish him and his family the best of luck in this new adventure and thank him for his work with the U14 girls this past year.
We will also see both Sandra Hudson (U16-U18 manager) and our long-serving U16-U18 coach, Megan Scholz (nee Gibbs) take a step back from the program. Both of these women have been part of the program since its early days and have made immense contributions to the program and its development. Megan will be taking some time to focus on her career and married life in their new home. With Maeve graduating and heading to Queens, Sandra will take some time focus on life without children at home and take advantage of some free time for travel. A big CW thank-you to both of these individuals who have made a significant mark on the program.
This next year will bring a new approach to the program with increased focus on events for the girls and women's program. Girls program will have a trip to Kamloops for the 7s event that was such a success last year, more sessions at Sarah Kaufman's Zuma fitness centre, competitions vs other clubs in the growing girl's divisions plus our all-female jamborees. Women's program will continue its growth with a view to expand to a development team and to attract new and experienced players to the game of rugby.
Mark your calendar for our opening day event on Saturday, Sept. 9 (10:00am to 6:00pm) and remember to bring a friend along to learn about the game and experience the CW club.
To learn more about our programs, visit cwrugby.com
---