Ed Knaggs
Senior Women's Forwards Coach & Girls U18 Head Coach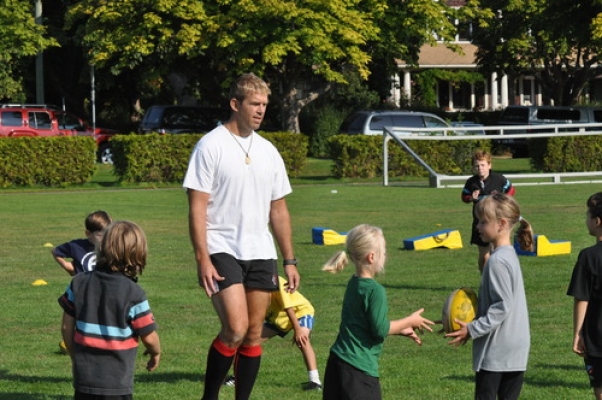 Ed Knaggs has had a long association with CW as both a player and now stalwart coach in the mini and girl's program. He further serves as forwards coach for our Premier Women's team. He was born in Trinidad, grew up in Nova Scotia and made his way out to BC when he graduated from Dalhousie Engineering.
Ed has played a special role in the girls program as the "bridging coach" for our growing contingent of U10 and U12 girls. He has a keen interest in moving these girls through to the U14 bracket as both of his daughters have done in recent years. The girls have now moved on to higher levels as well as earning representative honours.
He came to rugby in his late teens and excelled from the outset. His career stared as U19 representative player for Nova Scotia and culminated in a total of 20 caps for Canada and stellar performance in the 2003 World Cup vs the All Blacks.
He also had extensive experience coaching and leading our mini program for 8 years.
Ed works for the local branch of HES PV (one of CW's sponsors), Canada's leading Solar Electric companies.