CW Senior Women's program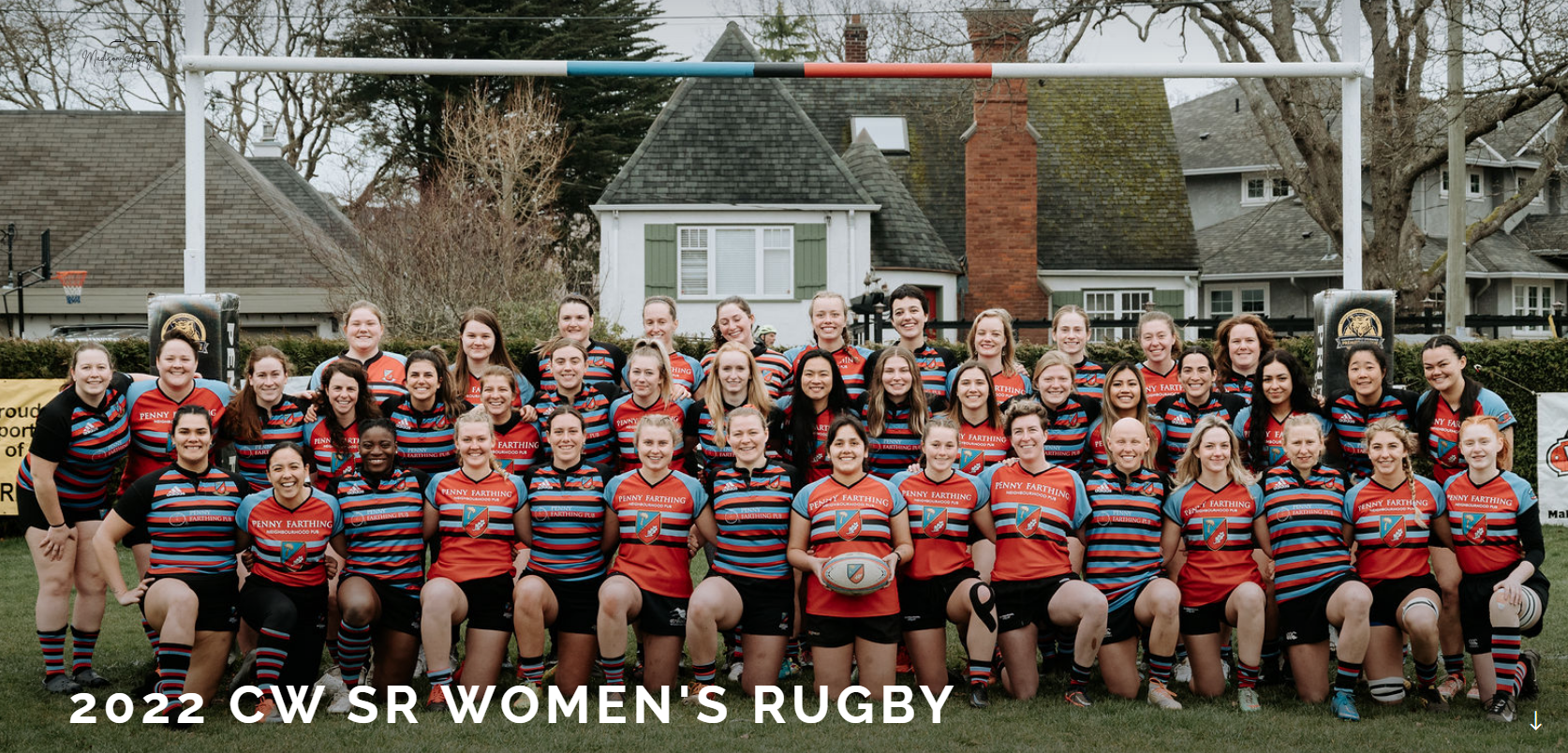 Castaway Wanderers Women's program is entering its 4th year and its inaugural season (2015/2016) was the culmination of a 5-year plan to create a female pathway at the club. The female program at CW started in 2011/2012 with twelve girls in its youth program and has now grown to over 80 girls and women.
The program is actively recruiting and welcomes new and experienced players from within and outside the Victoria area. The primary focus of the program is athlete development and growth of the female game of rugby.
In its short history, members of our female program have been recipients of four Rugby Canada awards (Female Coach of the Year; 2x Young Female Athlete of the Year; Gillian Florence Award). In addition, our female pathway has produced athletes that have played at both regional, provincial and national levels.
The CW female program has been blessed with coaching excellence in the past six years and this year is no exception. The Senior Women's program is supported by a fantastic coaching and management team outlined below:
Director of Senior Women's Rugby – Jess Dovanne – a former NSW 7's and 15's players, Jess was head coach (along with assistant Julien Canet), that led CW to a Premiership title in its inaugural year.

Coaching team - along with Jess Dovanne, the coaching consists of a talented group of former NSW players and coaching innovators in the women's game:
Spencer Robinson – trailblazer in women's coaching and one of CW's top coaches. Experienced coach from regional to National levels and a NCCP level 3 certified coach.
Mandy Marchak – former standout in NSW 7s and 15s programs and like Kim, a 2xRWC representative, she is the Director of our Girls program in addition to being the assistant coach for UVIC Vikes and one of the leads for the UVIC female Academy program.
Kim Donaldson– former NSW 15's player who has represented Canada at two World Cups at hooker. She is currently one of the assistant coaches at Canada West champion UVIC Vikes and will join us for the 2nd half.
Management team consists of Chris Shepherd (Super fan and mum of Adrienne) and stalwart game-day support from John Sheridan.
All of our coaches are Level 1 or higher, certified NCCP level coaches and have a broad variety of experience in both youth and senior coaching levels. Of special note, one of our former senior women players, Brittany Waters, NSW 15's player and UVIC Head Coach has been selected for one of the four Rugby Canada Coach mentorships positions.
Coaching philosophy and approach
With the growth of the female game worldwide and the success of our National 15's and 7's teams, CW has setup a unique coaching configuration to support the pathway development of its senior girl's youth players (U16-U18) and its senior women's team. To both, introduce the game to new players and provide for a training environment with a balanced approach to development, the senior girls (U16-U18) and senior women's team will train together on Tuesdays and Thursdays.
This will allow the coaching team to tailor training sessions to both challenge their experienced players and balance experience levels to ensure that new players are introduced to the game in both a safe and fun manner. In addition, both the youth and senior players will benefit from the skills and approach of a diverse and very experience coaching team.
The female program within CW has come a long way in the last 6 years and the continued growth of the female game continues drive our program to innovate and support this growth effectively.
Training times and locations:
Season – Sept – Dec, Jan-May
Tuesdays and Thursdays – 5:30pm to 7:00pm @ Windsor Park
Women's games – Saturdays, normal game time of 12:30pm (sometimes scheduled at 11:00/11:30am)
Any inquiries can be made at
---