Will They Break The Bagel?
---
---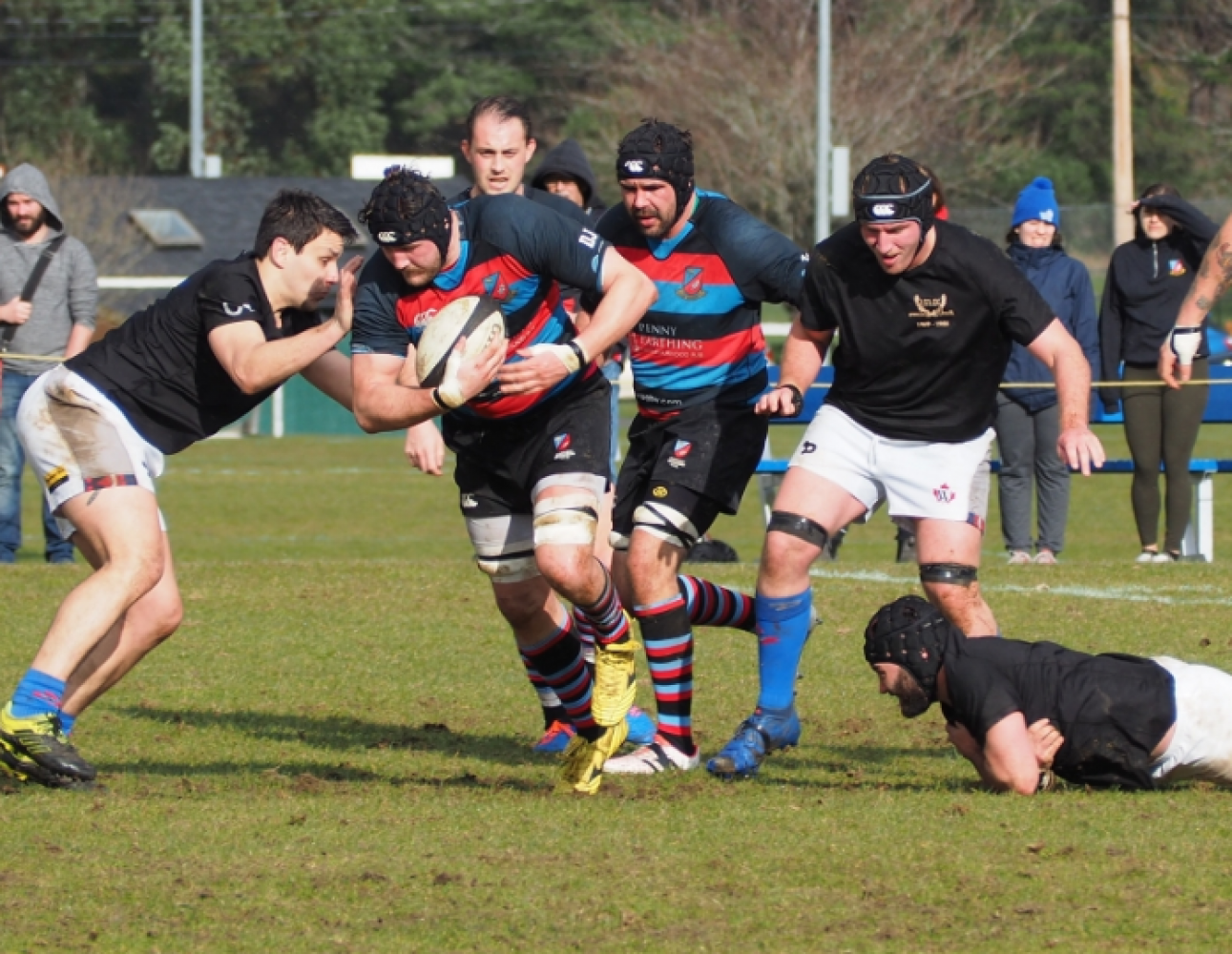 Tomorrow CW Men will field sixty-seven players in three games. Action starts with the Islanders at UVic Vs Saxons at 11:00 a.m. Divvies open action Vs Westshore in the curtain-raiser at 1:00 at the House of Windsor, with the main game kicking off at 2:30. Wow, 67 strong, including two sets of father and sons playing together; two sets of brothers; five juniors! In the words of Sly and the Family Stones … "it's a family affair" – one club.
The Divvies will see the resurrection of a career with the appearance of Gord Kehoe. Gord started out with Cowichan but hung his hat with the Tricolours as he sought to be recognised at a higher level after Cowichan unfortunately, had to drop out of Premier play. In 2014 he was recognised as the Club's Most Improved player. Unfortunately, Gord's rugby days came to an end with heavy-duty surgery on his wheels. Still, in the background he assisted with fitness, Junior coaching, and hanging with the guys. As time progressed, Gord's appearances on the sideline became fewer. This man was a very good player, and it will be with interest and a joy to see him wearing the kit again. Best of luck, Gord. Divvies forwards will be seeking to pick up where they left off in the scrummaging department. Hopefully, this week the backs can function more as a unit that last outing. There will also be the need for a stronger start.
KEHOE IN ACTION
The main game will see the return of Bowd, fed by speedy, 'old school' service from Hickman. The question of an absent Schelly still hangs on the lips of many supporters. Bowd's presence will consolidate a rather different look in the backs, with Tait partnering Herron in the centers and Gareth Sandner earning the custodian spot. Wingers, Massyn and Smith should be better served this week to show their speed. The forward pack will be led once again by the experience of Finnie and Braddock and this week they will be joined by "evergreen", Riley Ilnicki. The remainder have become pretty seasoned, headed by Sponarski, full of running this season, sophomores, Pyke, and Clarke showing out as a tough customer in the tight. Sudsy brings plenty of experience at this level as the other loosie. There is strength aplenty on the pines, led by Jake Ilnicki and Gavin Kratz. There has also been a certain buzz around Pavklos Silvestros. Go, boys, go.
We do not have a squad for Westshore however last week they gave James Bay heaps, featuring with a very tough defence to crack and some speedy breakouts from Bay's errors. The addition of Dewitt from MLR in the FRF, Vikilani also from MLR at #8, is a big unit whose play we saw with Burnaby, along with that of his brother who will give the CW pack plenty to think about. Ngawati, a player with Kiwi background and plenty of experience - MLR, and semi-pro Rugby league. He is a lad who has come up through the Velox Age Grade program, and a player with a big rep. It was Mourel at #10 who caught the eye of many at the Mac. It has seemingly become a bit of a grudge match over the years between these two teams, not sure why, but it always seems to produce some fireworks. Hopefully, the match will be well handled, and the players will decide the outcome. Can't add more apart from the fact that a good afternoon's entertainment can be expected.
Final news today is a great shout out to the NSWT for their victory in thir final warm-up against Fiji at the RWC in New Zealand, last night, 24 – 7. Schell, Paquin and de Goede, with CW background all played in the match. A great start to the campaign, ladies. Next up, Japan.
---