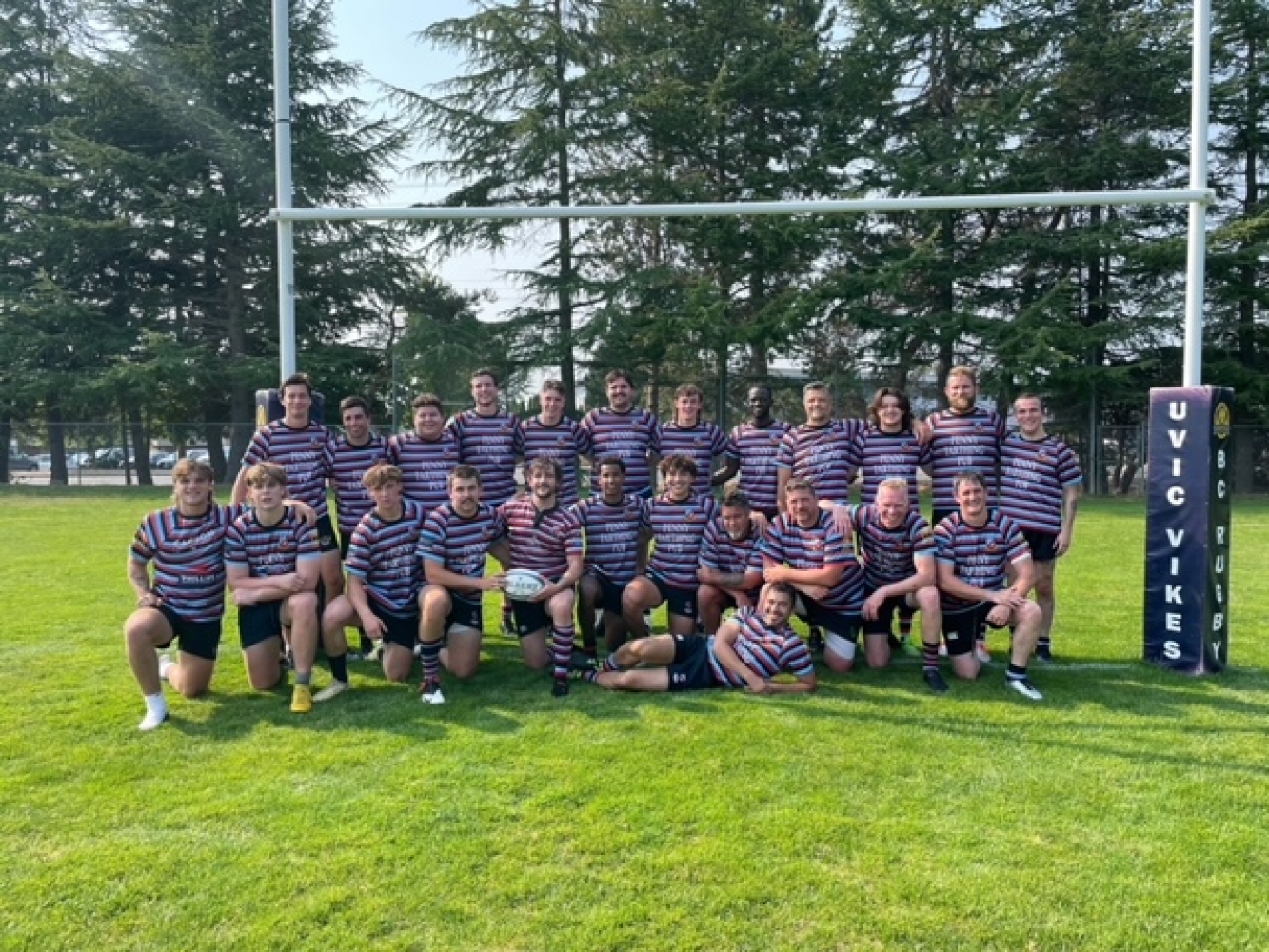 Apologies to our 'regulars' for absence of blogs this week. This old luddite has been unravelling the variences of Windows 11 Vs my former, much more familiar, Windows 10 and some updates with a new hard drive!
CW's Islanders - a collection of young, old and restless took to the pitch last weekend, reciprocating their match against Powell River Otago. Evidently, a good time by all and the hosts had a good win over a gallant Visitor. The Don & Chaplain Matt (Manager), plauded the work of a number of newcomers, mostly youngsters and age grade grads. The Powell River boys stayed in the city overnight and were kept out of mischief by the Tricolours! The match provided a great opportunity to run out the club's new, VEO video system and if you are really interested, the game can be viewed HERE.



There were Rugby Warriors all round the world on the weekend. None so fierce as those from the Republic of South Africa and the country of France, the former giving the All Blacks a solid licking and the later continuing to sink the Aussie RWC campaign into further depths. What an opener - France Vs N.Z., Friday 8th. Remember Vic Pubs hosting the telecasts.


And some more club news to end this post........

Firstly, congratulations to former Castaway player and long time CW supporter, Bob Strachan. Bob has been elected as President of the BCRU. Former CW President, Matt Gordon moves from a Director's role to that of Vice President. Well done both servants of the game, and for continuing to "give back" with their expertise to the game they love.




Training has commenced.


DATES REMINDER


Saturday,August, 30th. SMU, 6pm - Coach the Coaches session by Ken Goodland.
Friday - Sunday, September 8-10th - Coaches Summit. Register HERE.
Saturday,September, 9th - CW's Volunteer Appreciation Night 6:30 - 10pm Register HERE.
Sunday,September 10th - Officials Course. Register HERE.
Saturday, September, 16th - Try Rugby Day (Minis & Age Gradeboys and girls). Also, Boots Swap and Kit Day. CW Men's Season, Kick Off. Vs Westshore (2 games); Islanders Vs Comox.
Sunday, September 17th - Mini's Kickoff
Sepembert 29th - October 1st, Kamloops 7's Tournament for Juniors U14-U18.


APOLOGIES FOR ANY HICCUPS IN POSTINGS OR FACEBOOK LINKS, AS THE RUGGERNUT CONTINUES TO GRAPPLE!!
---