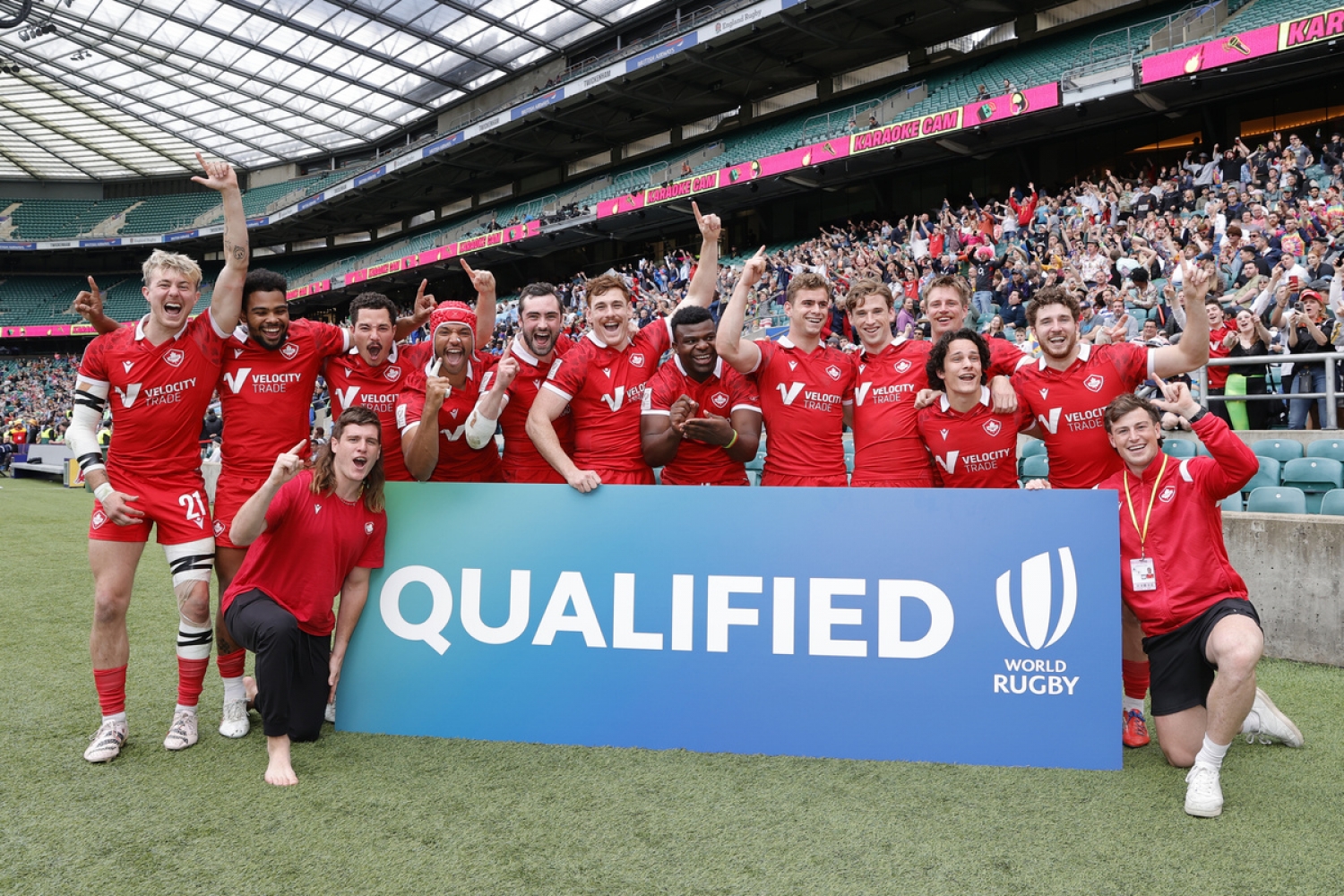 A Web Hiatus
The Ruggernut, party of two, has just returned from completing a three-week trip across our marvellous country by train – a true bucket-list epic. During that time rugby, from a Canadian and local perspective has been far from dull!
Firstly, our Men's VII's have qualified for the big show for next year. In my estimation, this was a vitally important result, and I am sure, readers offer their congratulations with mine, for this achievement. There is still the Olympics qualification they have a shot at, and this chance will take place in our local confines in August. Hopefully, anyone who calls themselves a fan will be present to support the chaps and their women counterparts.
Next, there was the Men's U20 Nats who dropped their recent exhibition match to Spain. A team containing two CW Juniors (current Vikes), Muiredach Casey and Liam Poulton, was selected to play the U.S. in a two-match, winner qualifies for RWC U20. This match took place yesterday and resulted in a U.S. victory, 43 – 21. It was downstreamed but yours truly was in the garden! There is a second match but home-field advantage looks like Canada are in tough.
Then there has been the Regional Women's two-game series. In round #1, the Island's Blues, under CW's Head Coach Albert Michaux, defeated the Mainland Gold, 44 – 38, in a well-attended game at UVic. The series switched to the mainland last weekend. The Gold selection included CW's Julia Schell, Chanelle Challenger-Edwards, Lucy Beauchemin, Danica Pedrick, Emily Samek, Avery Champion, Quinn, Murphy, Kendra Cousineau, and former outstanding Junior, Maelle Reed. Again, the Island Blue prevailed, 36 – 24. This is a tribute to the Island women, against a Gold team, loaded with some twelve UBC Premier winning players. It would have been a treat to have seen some of our national ladies in action. Bouquets to Albert and the ladies. This coming Saturday will see our Senior Women's Nats XV in action against the World Champs, Black Ferns, in Ottawa, a selection that has not been announced yet. Go, you good things.
Finally, a selection pre-cursor for the Men's BC Bears team for summer competition in the Coast-to-Coast Cup in Halifax, saw a BC Blue/Gold hit-out. The Blue squad, including CW captain, Finnemore and hooker, Jace Peters, come away with the "W", 36 – 33. The writer caught none of the above action although it is good to see most of these matches being down streamed live.
Some visual. I did happen to see on the tele, no less, the Toronto Arrows (including some twelve Canadian starters), debacle against New England. I am still out with my opinion as to MLR and how it is helping our game at the National level. We will be further illuminated with summer exhibition international matches. Former CW's Doug 'Fresh' Fraser, Robbie 'Ice Man' Povey and Grady Bowd all featured prominently with their teams last weekend.
So, updating, "mission accomplished", with next on the docket being the weekend's Touch Tourney at Gordon Head Field. Stay hydrated!
(Points of view expressed are solely those of the blogger.)
POSTSCRIPT

Then there was the CW Minis Windup.

And a comment from newly appointed Rugby Australia, CEO, Phil Waugh; ""Rugby starts and ends in our communities, at our local rugby clubs – to drive the game forward, we must place more emphasis than ever before on engaging and connecting with all areas of our broader Rugby community."

When you boil it down to its simplest form, rugby is about community. And so, if our game and our clubs are to survive, we need to find ways to transform those clubs into functioning pillars of the community, integral areas where people come together. Amen.
---