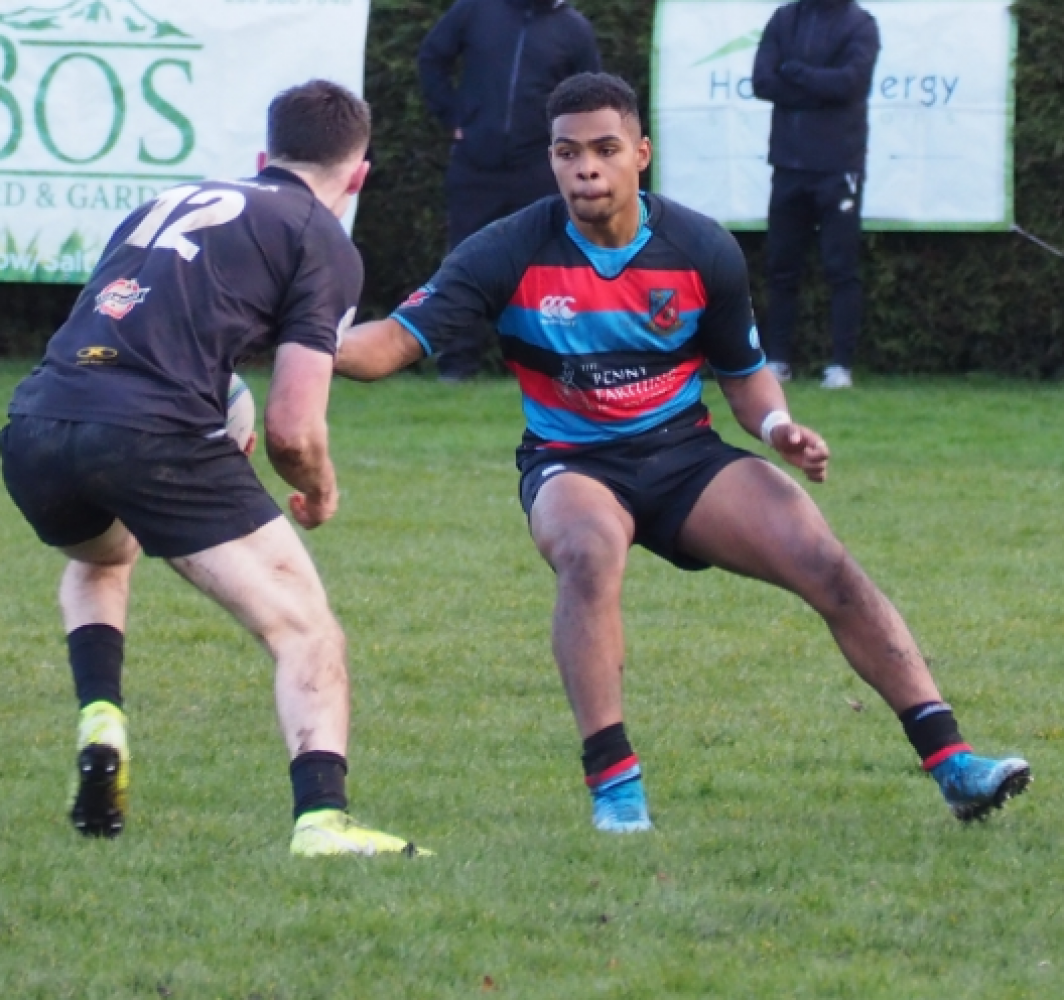 Jossiah 'Mercury' Morra in Tricolours.
Jossiah lit it up in Toulouse last weekend when Canada's NSMT 7's had one of their better performances in some time. After defeating current Champions of the circuit, Australia, hopes were high, only for the air to be let out of the balloon on day #3. After a slow start out of the gate, Argentina chalked up plenty of points and then a much improved showing against France, saw their second loss and a fourth place overall finish. There was much I am sure the crew were pleased about however, consistency would not have been part of it. Morra featured as an Impact Player on day #1 with others putting in a good shift. I thought Captain Berna was his best for some time, Oworu, Carson, Richard and Isherwood all had moments of glory. CW offers best wishes for this week's playoffs for the final spot in next season's circuit.
Canada's women VII's, despite the inclusion of Sophie de Goede, were far short of stellar and currently find themselves chasing the rest, finishing the competition in ninth place.
Women's rugby will be in the local picture this Saturday at UVic. Blue - Gold Series.
"Under the direction of Rugby Canada's Senior Women's Programming, the two-match Series will see selected sides of the Island Blues and Mainland Golds battle in both Victoria and Vancouver. These matches will prepare and showcase female athletes for selection to the Senior Women's National Team ahead of June's PAC4 Series, and U20 selection ahead of this summer's U20 Tests being held in Eastern Canada.
Dean Murten (UBC Thunderbirds and Canada U20 Women's Head Coach) will lead the Mainland Gold team, with Albert Michau (Castaway Wanderers Senior Women Coach) heading the Island Blue team.
Mainland Gold's Head Coach Dean Murten said: "We have had a lot of players putting their hand up for selection, including these games as part of the selection process for Canada U23, and with a few places up for grabs in the PAC4 competition adds more value and enthusiasm for the athletes and staff. The Gold team has had 4 training sessions to date, and has seen a good representation from various Clubs. I would like to thank everyone that has supported the program. We are certainly expecting a very fast powerful off-loading game from BC Blue team, who will be lead well with some current Canadian players."
Date: Saturday May 20
Time: 1:00pm PST
Location: University of Victoria - Wallace Field (McKenzie Avenue)
---