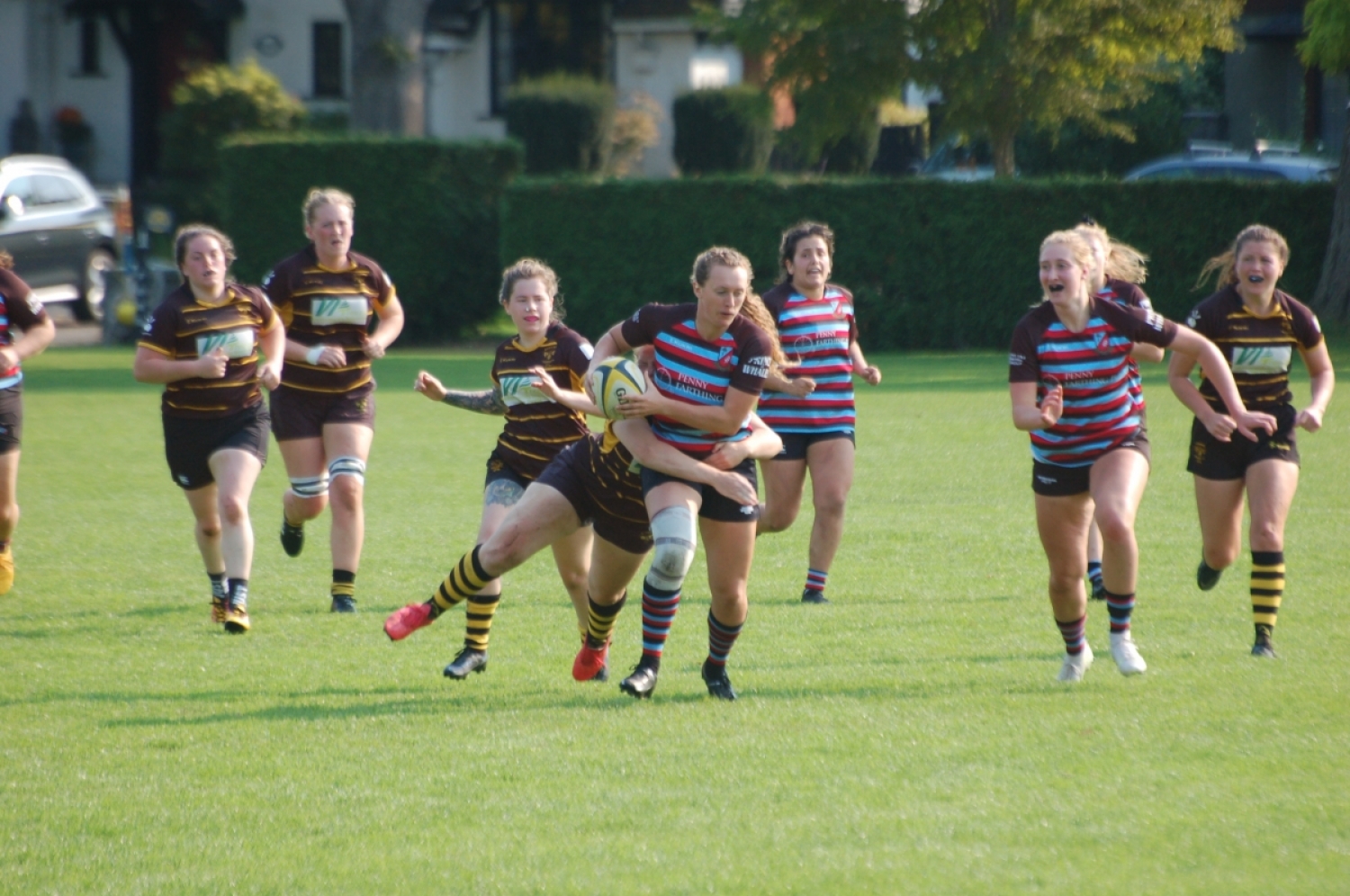 SEMI-FINAL SATURDAY & SUNDAY
Plenty of action at Windsor this weekend.
On Saturday CW Women wrap up their regular fall season with both teams going into the playoffs high in the standings. CW II is ranked in first place in the Island Women's League, with 4 wins and 1 loss, and will take on second place Nanaimo Hornets in a semi-final battle at May Bennett Park, Nanaimo. Hosts, Nanaimo, will be eager to challenge CW again on their home turf, knowing the toil of travel will be a huge factor in the game. Kickoff is at 11:30am.
At Windsor Park, CW I, ranked third in the standings with 3 wins and 2 losses, will take on rivals James Bay in a familiar showdown this Saturday at 11:30am. CW and James Bay have gone back and forth with wins for both teams this season. Coach, Jen Ross will lead her young team against CW and the Bays will no doubt, be ready to give it their all this weekend.
CW I and CW II will be looking to take these games as a great way to showcase all the skills learned this season from coaches Albert Micheau, Catie McNally and Maddy Berry, and they will be eager to end on a high note! Go CeeDub!
The Women's semi will be followed by the visiting Burnaby Lakers taking on CW Men in Premier Reserve action at 1:00 and the main game between these two rivals will kick off at 2:30pm.

SUNDAY YOUTH SEMIS

A SHOWCASE OF AGE GRADE RUGBY

Windsor will be full on again on Sunday, with matches starting at 11:30 and concluding with the U18 Boys playing their semi at 2:30pm.
The opening contest at 11:30 will see CW U16 Girls take on Cowichan, followed by CW U18 Girls playing the same opposition in U18 action at 12:30pm.
Boys' action commences at 1:30 with CW U14's playing Cowichan and at 2:30 CW U18 Boys plays the Salish Warriors. Action in both of these games promises to be fast and furious as both teams in each game are tied for first place!
FRIDAY AT THE TEMPLE
A reminder to all that this Friday, commencing at 4:30, a Celebration of the Life of Dick Hales will take place. Dick had many friends in many walks of life and it will be an opportunity to come together to celebrate the man, 'Dickie Boy'!
---