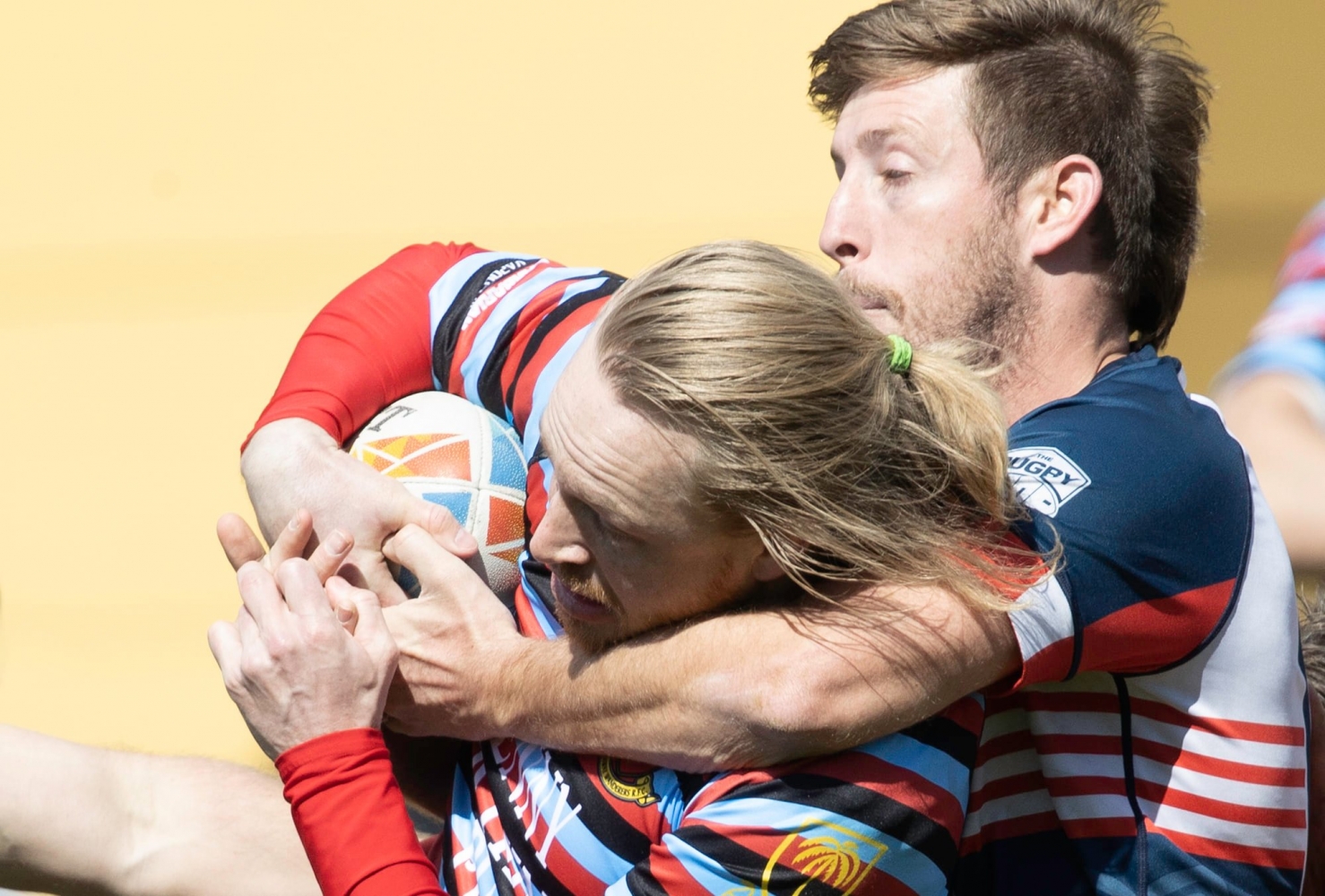 HOT POTATO - THE HIGH TACKLE
















Today's opinion piece is related to the high tackle. The Laws of the game define a tackle as: "the method of holding a ball carrier and bringing that player to the ground". The business of getting to the ground is the real issue. There has been much recent controversy in Super Rugby Competition where the high tackle debate has overshadowed other action in the game. The photo on the left resulted in a 6-week suspension (I believe reduced to three under mitigating circumstances). The one on the right, a yellow card.









The issue seems to be centred around a more "static" action of a tackler preventing the ball carrier from getting to the ground by holding him up, oftimes around the neck/head area, resulting in a scrum 'put-in' for the defending team, an advantage. This verses the open field, more "ballistic"/ "reckless" and easily discernible high tackle above the shoulder and aimed at the head/neck level, whether deliberate or reflexively accidental. The rugby world is focussed on this, and it seems that referee decisions are purely subjective. Primarily, because the later occurs so swiftly and the call is reflexive and instantaneous, or the former when play is stopped, and the call becomes more objective with time of holding the ball carrier up. The outcome of potential concussion or head/neck injury is the issue that is at stake. There is talk about Law changes to cover this facet of play. It boggles the mind as to how this could be adjudicated more fairly and satisfactorily. The blogger leaves this rhetorical, how, to the reader.


POSTSCRIPT – From Monday's Musings.

The Pacific Pride was NOT mentioned in the "top three" deliberately, due to the fact they are not playing in the playoffs.

There were a couple of communiques of dispute regarding the Ruggernut's assessment of who was the better team on Saturday. My bottom-line assessment of the game was based on a second half score line of UBCOB 33, CWRFC 7. I rest my case.

Finally, a reminder to readers that blog 'op-eds' are purely those of the writer, a CW club guy. They may not reflect opinions of CWRFC, despite often being written in the first person.

And a final note of congratulations to JBAA Head Coach, Sean White. Whitey was recently named as Assistant Coach of NSMT 7's. 'onya, Whitey and best of luck to ya.




---