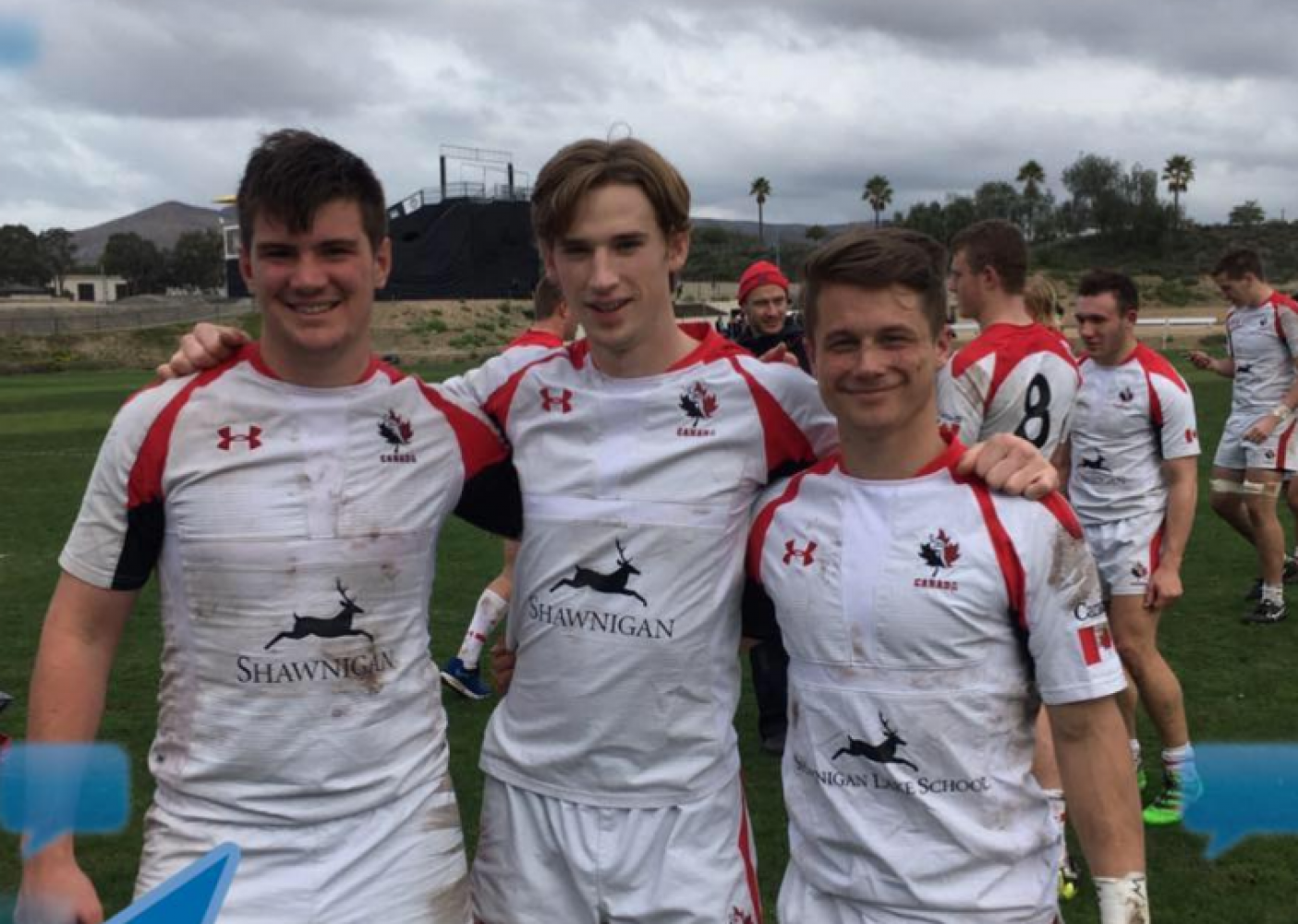 Three Musketeers!
CW Across the Leagues
CWRFC has espoused the notion of following the path from Minis to Internationals, for some time. It is interesting to observe some of the outcomes of this notion, ensuring players have had quality coaching and attention to personal growth along the way.
Pictured above are three lads (Kratz G., Prevost, Schelly), who played Age Grade together at CW, two of whom started playing at Minis, growing through club and University to National Juniors and in the case of Brennig, now an outstanding member of the NSMT's Sevens program.
This blogger had his eye caught last week by the UVic Vike Women's selection and I pursued an in depth look at the registration for this season. There are nine ladies who begun their playing as Age Grade or Mini players at CW. There are four other ladies who have donned The Tricolors as senior players, a true dedication to the concept of "growing the game". Go, Vikes. No matter what ever, after graduation, these ladies will have had a fulfilling rugby career.
Elsewhere, it was noted that four CW-connected lads where part of the UBC team that defeated UVic in Coastal Cup action and that there were seven former Age Grade our Senior men's players with the UVic side. Finally, the Crimson Tide had four CW players in their loss to the Vancouver Wave. The point of the story is to emphasise that if Canadian rugby is to make any kind of a resurgence, then it must start at the grass-root level and money and resources must be invested there to ensure that is the case.
For the weekend upcoming, Div 2 Men @ Vs Port Alberni Black Sheep. This is a road tour newcomers will not forget. A club which is the envy of many on the Island with their own field and clubhouse and commensurate hospitality. Best of luck. Have a safe trip and good time. The women travel as far when they go to Comox. The same sentiments are offered to the ladies.
U14 GIRLS having fun after a Sunday Practise
---