Wednesday's Ruck & Maul on Thursday!
---
---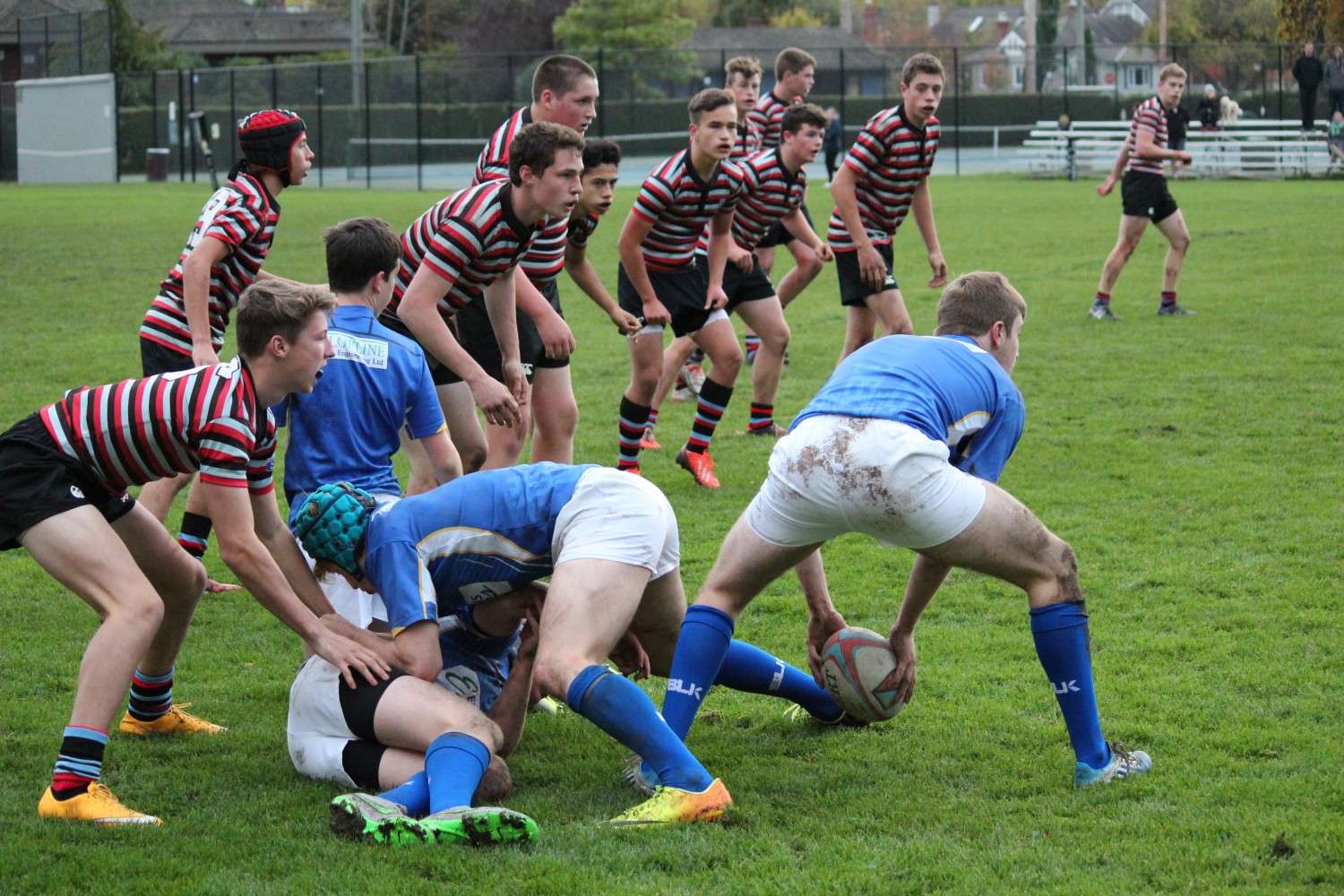 Late with the blog...late with the reports!
Very much after the fact, we bring you a report that CW U14 boys took a rather clinical "workshop" from a visiting Welsh team, Cyfarthfa High School, last Friday. From reports it seems rather challenging to fathom the age group parity but regardless, it was "lots of tries to nil" for the visitors. Having so said, the lessons learned will be good going forward and once again, CW hosted the visitors with a first class show – all 60+ of them! This article segues into a further article in this blog. (For further game pictures go HERE.)
NSMT 7's. We missed some accolades for the NSMT's Sevens who finished as Runners-Up in the Florida-based, Hallowe'en Sevens last weekend. This event drew considerable talent from US Rugby and strong All Star Regional sides. It was a considerably beefed up NSMT's squad from the previous week's NSW 7's and the team defeated both of the U.S.A. Development Squad teams, losing to "Argentina" in the final with the score line looking that they had run out of gas. Philly Mack got the team into the Final with an overtime tally and Justin Douglas had a "breakout day" on day #2. We read of tallies aplenty on day #1 from, Douglas, Fuli, Duke, Douglas, Hammond and Trainor. The Sevens scheme of things will need to be very carefully managed by Coach Middleton if he wants to get to Rio with his boys. It will be fascinating to see how this unfolds. Of course, our best wishes go out to the group.
To finish today's blog, we bring you some interesting comments from the U.K. where already, deep soul-searching is being conducted as to England's failure to get out of the pool stages at the recent RWC. The comments are attributable to England and British Lions player, Brian Moore. To set the context, the article talks about the difference between English schoolboy and NZ schoolboy "preparation" for rugby at an older age. It is interesting to compare these models and philosophy with that which we are using at CW.
In referring to the English demise he says; "If you truly want to be competitive you cannot just have talent and will, you have to have equal or superior skill", a fact he espouses to be an underpinning fault of the way the country is going about junior rugby. "When everyone asks why the All Blacks are so successful, they miss what Kiwis are doing with their kids in their informative years" and he continues; "playing by weight to stop early-developing kids running over everyone; emphasising skill and not winning are founding principles. Scrums and lineouts are hardly featured before the age of twelve and kicking is eschewed generally. Below a certain age in school games if one side are 30+ points ahead, the teams change players to even it up, they reason that kids learn little from winning or losing by a large margin, what is competitive about one side getting thrashed?" Moore compares this to England where this would be viewed as "Namby-pamby, nanny-state garbage" according to many in the UK, adults extrapolating that such differences are realistic and should be learned at an early age.
Certainly the Kiwi approach would be a paradigm shift for the UK and most of North America. Consider this though; at the Annual Victoria Elementary School's Jamboree (now forty-two years old), weight divisions have existed for over fifteen years allowing a player who might be heavier to be involved with his or her school team by being 'tagged' rather than tackled and to 'tag' rather than tackle; VIRU Mini Rugby Jamborees usually consist of clubs running practise skills and drills together before breaking off for games of considerably modified rules e.g. kicking not allowed. No-contest, three player scrums do not come into play until U12 and lineouts are covered by the coach or ref passing the ball to the non-offending team. In games when mistakes or errors occur, more often than not, the ref stops play and re-teaches the correct style of what should have occurred. Skills (particularly confidence in contact) are introduced incrementally so that players have a base on which to build for success. Don't believe me? Head on down to Windsor some Sunday morn to watch co-ed teams from U8 - U12 practising what we preach. As good as the Kiwis? Probably never, for the infrastructure and playing numbers do not continue up the scale. And even given all these good things could it be believed that the cry of "discrimination" is made because "over-the-weight players" are demarked by wearing a pinnie or such! Interesting reading for Thursday morning.
---