Triple Header at The House
---
---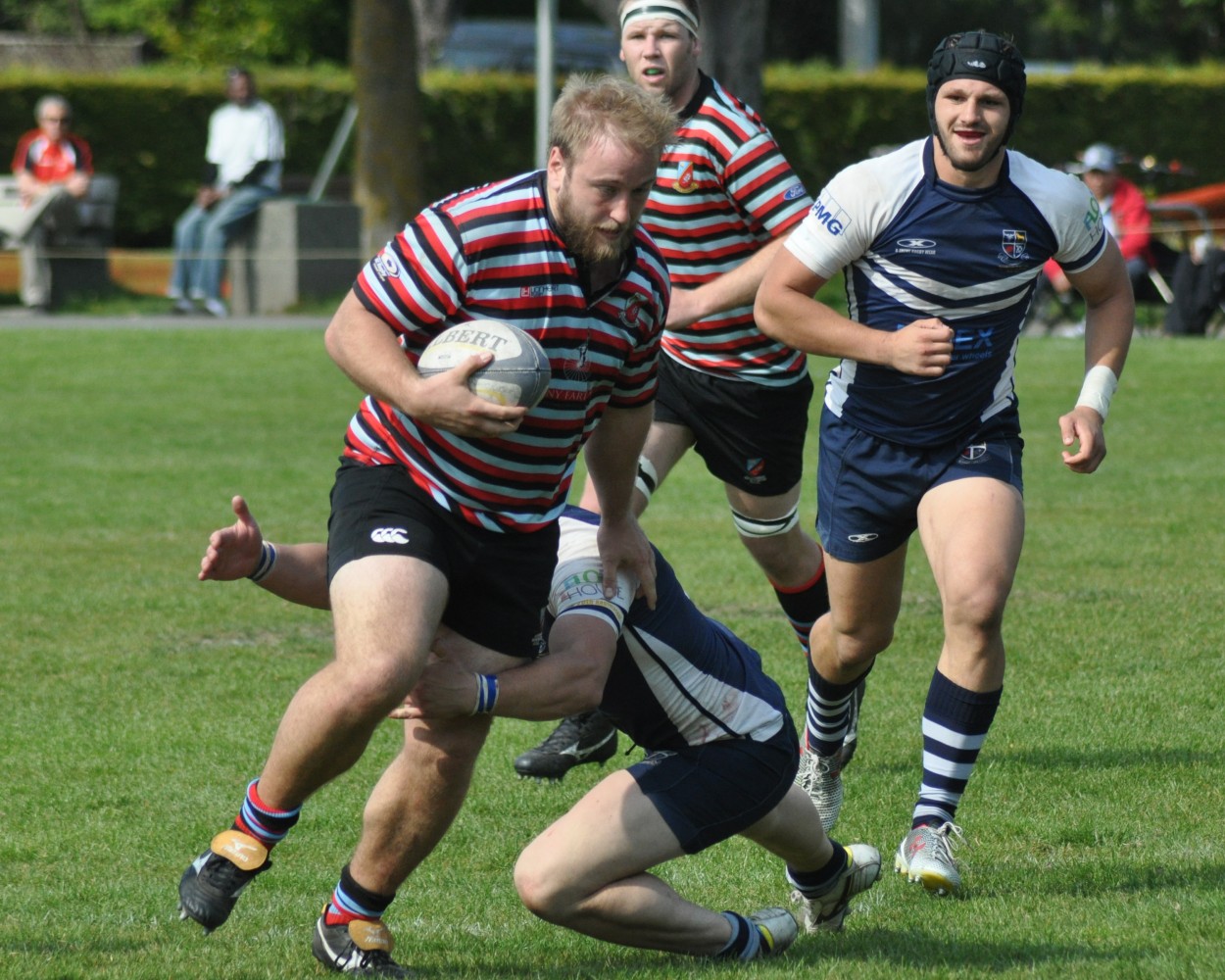 Saturday's action kicks off at 11:15 a.m. when The Tricolour ladies face Burnaby. Two weeks back, these two teams had a doozy at Burnaby, with CW coming on late, from behind to get the W. Ne'er-the-less, Burnaby earned another bonus point to top the heap with eight. Tomorrow, CW will be minus a few ladies playing in the National University Sevens at Westshore and Burnaby will have three players back in starting spots, missing at last encounter. Burnaby are a motivated team to secure their first win and will be buoyed in the second half when their male counterparts arrive at Windsor to boost them on! For CW, a loss would basically end their hopes of a playoff spot. Heard from Coach Jess, the training sessions this week have been very serious with a major emphasis on defense. Despite missing players, the selection looks solid with the likes of Camille Aube, Jenn Appleby, Olivia De Merchant, Lizzie Adams, Katie McNally, Zuss and Britt Waters being included. It is obvious from this selection, the importance of the game to CW as the women strive for the playoffs. Go, you good things.
The Ones kickoff at 1:00 and will have their backs to the wall for the second week in a row. Burnaby Ones are undefeated, averaging fifty points for and five points against in their four games to date. Impressive stuff! With such offensive fire power, the task for the boys will be akin to last week. I cannot back against them after my diet of crow last week but we will certainly see if they are made of sterner stuff. The Lakers Ones have had considerable success at the House of Windsor over their past three visits. CW's ability to defend high-power attack, was proven for the second forty last week and the selection will feature some lads who have been pushing for and selected on occasion, with The Prems - will be no chopped liver. Hopefully, it will be a game you don't want to miss, well worthy of the effort to take it in and the second of three good games. Go, The Ones.

Premier rugby brings together two undefeated sides, atop the comp. This will be a real litmus test for the home side. A FRF battle that will be monumental as the hosts pose the ability to match a pack that has somewhat had its way to date. Burnaby's locks and backrow have also been formidable and this will be the occasion for Turner, Polson and Evans, who has retained his spot, to match up against a returning, Albornoz and a huge #8 Vikilani, who has been cutting a swathe though opposing teams. One of Burnaby's strengths is their ability to retain similar selections each week, a benefit that is being somewhat experienced by CW, something that has not been the case for some seasons. To the backs. BL's halves Rockson and Reekie are amongst the best in the League and surprisingly, don't seem to get a nod for higher honours. We know Gotegote very well and his center partner Vunituraga has also been chalking the tallies. CW will match up with a blue collar group. Last week, the backs did not show the flair that has been their wont however, based on the game plan perhaps that could not be the case. One suspects their talents will be called upon considerably more this week, both offensively and defensively. In summary, a tasty dish to set before the Queen. May the best team win. One suspects a few bob on the home team might reap dividends, given Burnaby's favoritism, going in. Go, Ceedub.


During the week, Canada Women's Sevens was promoted nicely by the fact that the B.C. Government has provided an amount of $130,000 for the upcoming Sevens Circuit event at Westhills on May 26, 27. Tickets can be purchased
HERE.
---