Strong Selection Announced to Face Westshore
---
---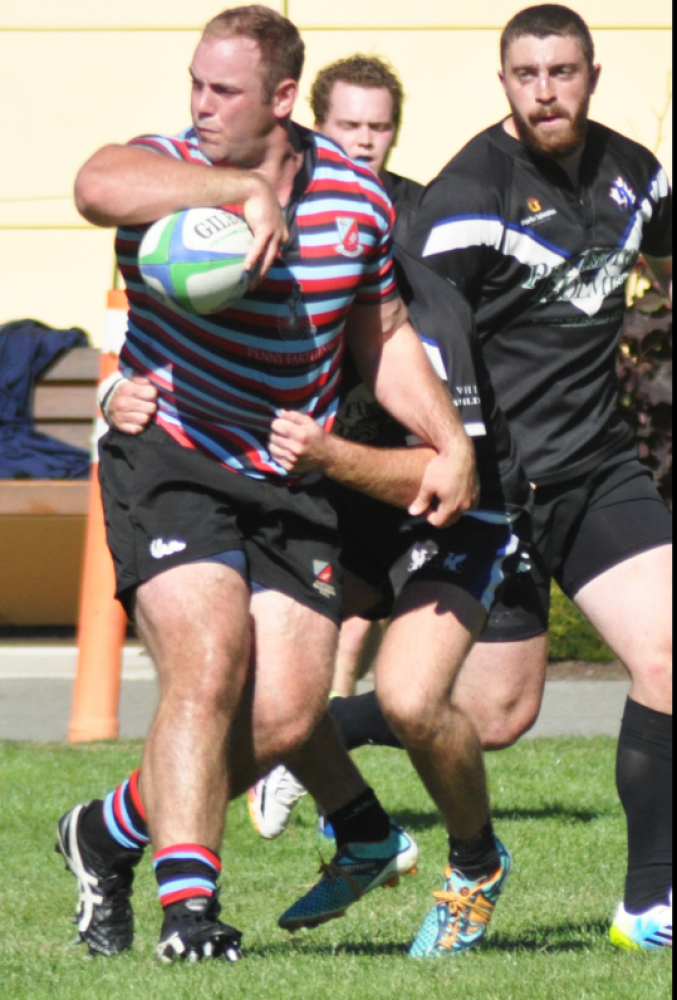 Castaway Wanderers, despite a very strong club culture, has had some lean years on the pitch in recent seasons. There has always been the odd, spirited, inspirational performance but the sustenance has not been there. There has been some solid off-season work done this past summer, in an effort to bring the club to a position where it will compete with the best for the prize.
The club faces Westshore in its opener and unveils three players who have never worn The Tricolour - #8, Cam Polson, #10, Pat Kay and #11, Dan Moor. CW welcomes these players and offers our support and best of luck for a lengthy and enjoyable rugby career. It is great to see Doug Wooldridge back in the jersey and honoured as skipper and further, it has been a rare opportunity to see Yak and Fuli dressed on the same side. Mike Fuli will enjoy playing alongside of Dougie Fraser (just returned from a selection with Canada 'A') and the contest between Yak and Panga should be fierce with these two aspects being part of the match's highlights. It will be a good challenge for Hickman to show us his stuff at #9 and quick transfer to a pair of speedy wings, should challenge the "Double V". Other aspects will be a chance for the engine room to show some hard, disciplined action and finally, if Keaton Styles can pick up where he confidently concluded last season, the boys from the Westshore will have their hands full. If it does get tight, then The Tricolour bench should be the deciding factor. In all, a juicy opener for the VIRU season!
Vs Westshore; Braddock, Thornber, Wooldridge (c.), Hohert, Evans, Ilnicki, Dala, Polson, Hickman, Kay, Fuailefau, Fraser, Moor, Ngongo, Styles. Bench; Morris, Adams, Sponarski, Crone, Carroll, Schellenberger, Winser, Horton.
p.s. CW congratulates and thanks Sean Duke for a stellar career in 7's & 15's. After many spectacular tallies, Dukey announced his retirement yesterday and he will now pursue his career, that of a physician. All the best to you, Sean. We also recall our plaudits elsewhere on this site to Phil Mack who earlier announced his retirement from international rugby, despite Philly being a possible thorn in CW's side, as he suits up for JBAA this season! 'onya, Phil!
K.O. - 7:00 p.m., Westshore (not to be confused with Westhills) Field.
---