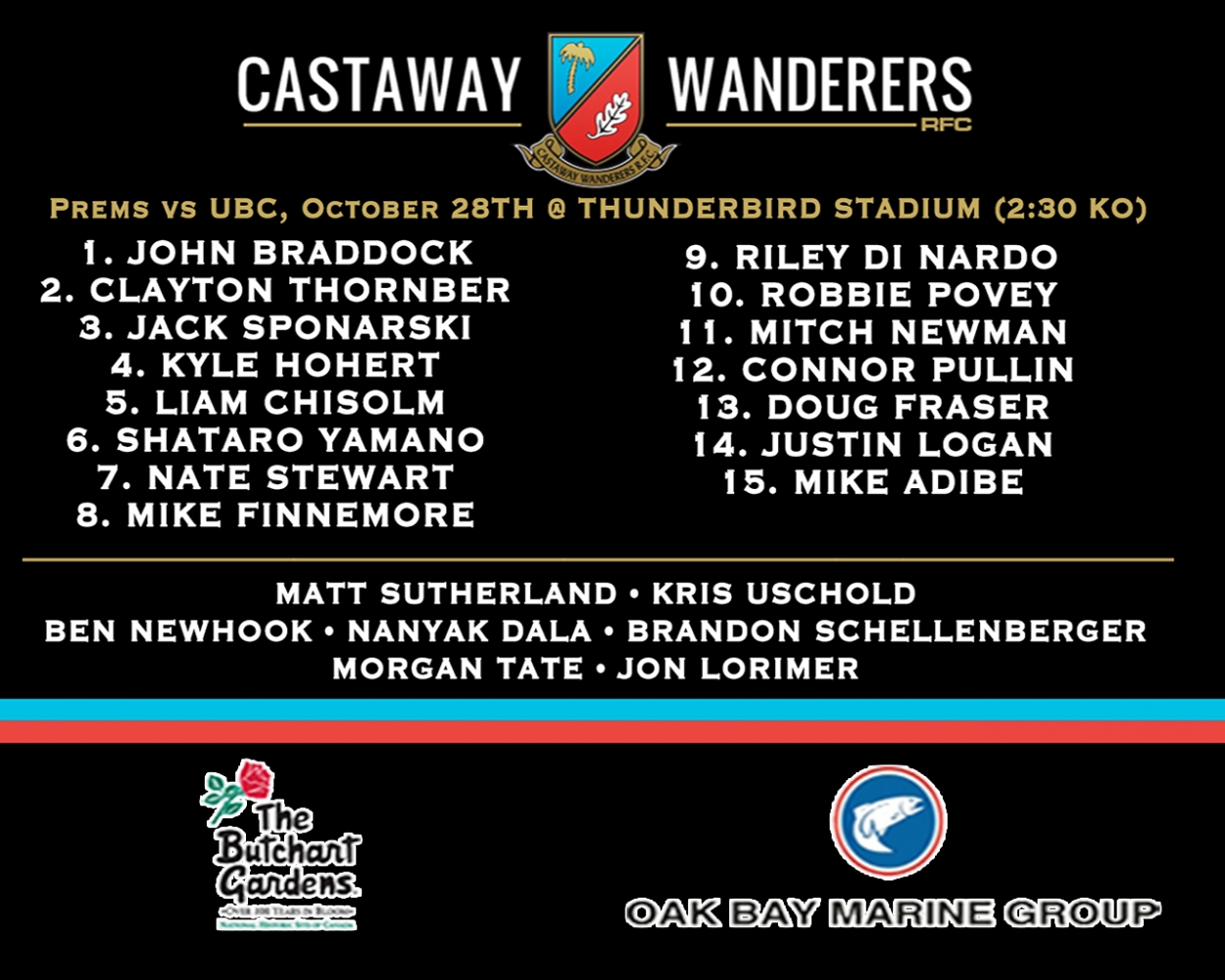 CW's FRF is a strong unit, besting opponents to date. They will relish this challenge as they are a group that is experienced and who play for each other. Chisholm and Hohert, in the engine room, are a new combination whose play will be critical in the final outcome. Kyle is playing some of his best football with the club. The loosies may lack names the likes of Dobravsky, Polson and Leask however, this pundit sure enjoyed Finnemore's debut last week. He may have been "short of a trot" but has the mongrel necessary for this type of match, as well as the skills and work ethic. Stewart has been solid gold all season and young Yama is just getting going, so there will be little if any, lost.

To the backs which are another combination. This has been par for the course and the interchanging appears to have been a good thing rather than a detriment. Newman, Pullin, Fraser and Logan with Adibe as custodian is some "fire-power" unit! Di Nardo and Povey are not new and the Sauder/Povey show down will be huge, both as they perform individually but more importantly, just how they bring their outside compliments into the fray. In the kicking department, even though last week was inclement, three from eight was poor and there must be improvement as points will be precious. On paper, this should be the best contest of the season to date. This scribe backs The Tricolours in a close result. The Sage will be on the sidelines to bring us the game report.

The Reserves should set the table appropriately. UBC are 5 – 1 and CW are 4 – 1. CW will field a strong side. If the forwards can provide good ball for a strong backline, this should carry the day. The Reserves bench looks very useful with the likes of McLean, Nathan Thomas, back in the mix, Evan Cambridge and Ian Hickman. Cambridge, a recent UVic grad joins former mini and age grade players on this outing – Mike Makaroff, Morgan Tate and Max Freud – great stuff.

The one factor that is always difficult to figure in is the effects of an early rise and ferry travels, often valued at a converted try or more. The club wishes all forty-five the best to bring home the bacon.
---