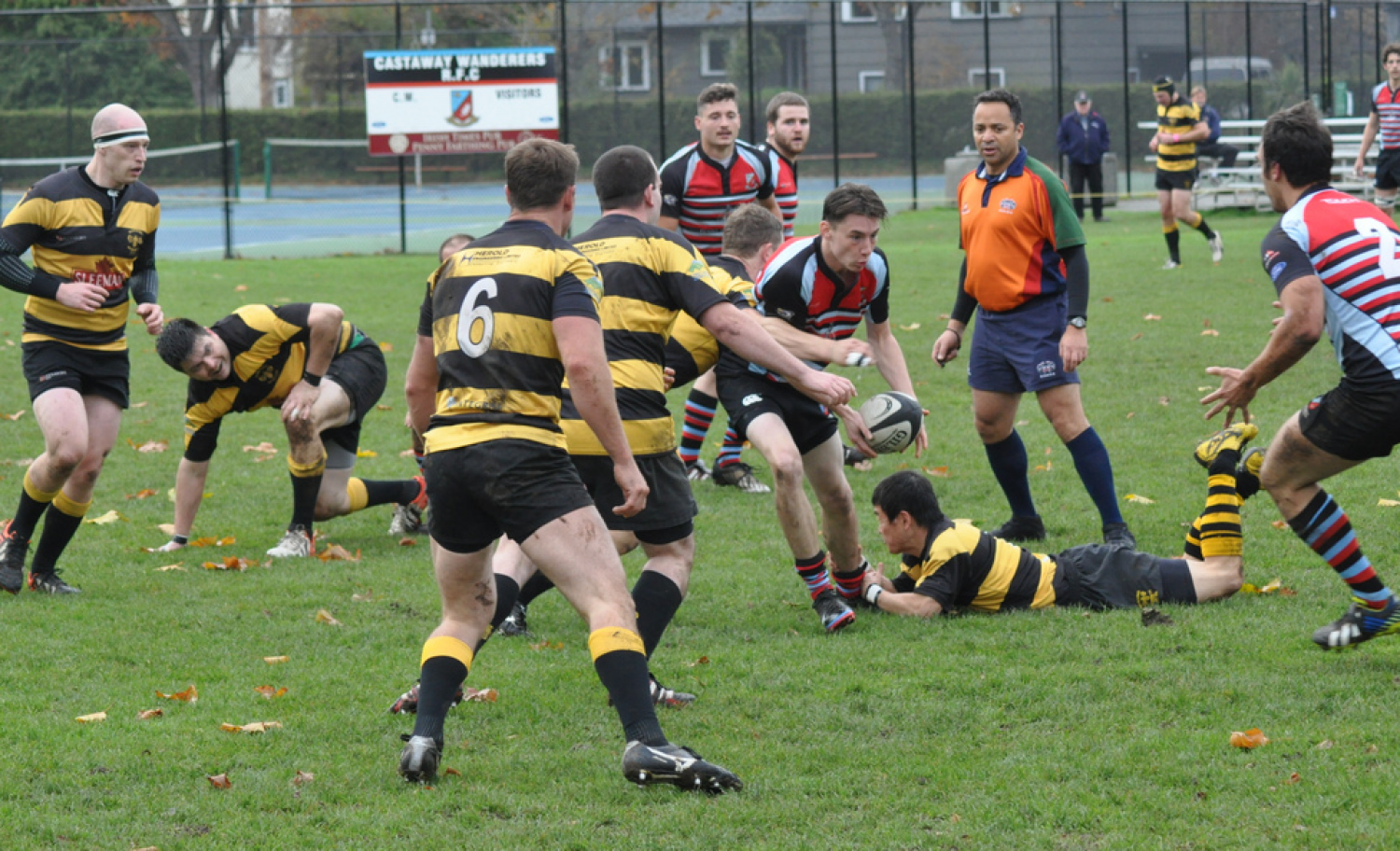 Island rugby recommences this Saturday when CW Div 2 travels to Nanaimo to battle the Hornets. Comox will visit Westshore in the other match in the newly formed VIRU Div. 2 League. Looking at BCRU Leagues for the spring, it appears that there is slow growth in the number of teams playing – probably a 'first' for many a moon. The VIRU 2nd. Div League will feature Westshore, JBAA, Nanaimo, Comox, CW and apparently, on an exhibition basis, UVic Saxons. The following Men's Leagues will see action – Premier and Reserve (aka Div.2/ Ceilih's Cup) (9); Mainland (9) and Island (4) Div. 1 Leagues; Mainland Div. 2 (10) and Island Div. 2 (6) and B.C. Div. 3 (10). Women's action will see seven Premier teams and nine Div. 1 teams.
For CW, the formation of the new league will provide an opportunity for play for an influx of players, numbers growing by word of mouth and good fortune! It will provide a higher calibre of rugby than the former very "informal and social" 3rd Div. matches and an opportunity to cater for players, 19 and 20, just out of age grade play and perhaps not quite physically ready to take on the more rigorous action of Premier and Reserves play. It is still up for discussion as to whether or not play will lead to BC Finals, matters always in abeyance when discussions between mainland (9 clubs) and the island's (6 clubs) in this case, need to resolve an issue. Bottom line, great stuff and kudos to all concerned.
Game by game - becoming a legend!
CW Trio Off to Oz. Hats off to Fuli, McCloskey and Kay, selected with the Men's NST 7's for the next round of the circuit in Australia and N.Z. Pat Kay leads Canadian scorers after the first two series. Overall, Canada will be looking for an improved finish. It's a special congrats to U.Vic's Isaac Kaay on his debut. Although missing Captain Moonlight in Sydney, Lucas Hammond will make a useful addition. Best of luck to the team.


---