Rugby Extravaganza This Weekend
---
---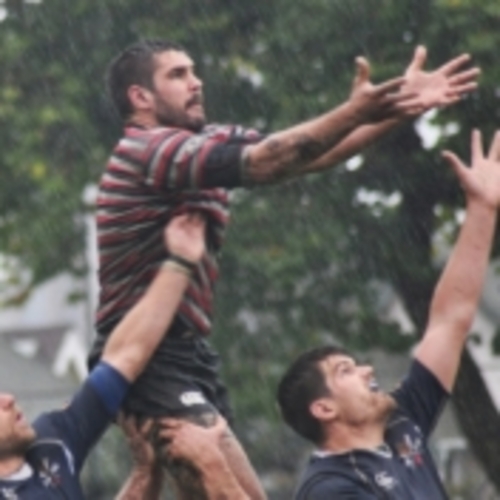 CW will be fielding a record ten teams on the pitch this Saturday and Sunday, from Minis to Senior Men. Saturday competition sees a change of time when the Ones play JBAA @ 11:30 a.m. and Premier action kicks off at 1:00 p.m. The First Divies have some work to do to make up for what might have been described as a somewhat inept performance at MacDonald park a few weeks back, so things can only go forward. Good to see new players out and the numbers creeping up.
In the Premier encounter, it will be good news having Matt Buckley back and in the captaincy role, allowing Armstrong to play his preferred #9 where he will have a personal challenge with the return of Phil Mack from a trial with Ospreys. Clayton Daume gets his first run on for this season and Scotty Franklin moves into his more comfortable FRF position. It will also be a welcome return for Jon Morris on the wing. The JBAA side will be much the same as their XV combo that won in the deluge two weeks back, although Racine slots into the prop spot and Pat Fraser locks the scrum @ #8, whilst perennial, Jeff Williams fills the custodian position. These matches will be completed in time for all to get to Westhills (Langford) for the final day of ARC action, with Canada up against Argentina.
This is a CDI Premier encounter, so despite combinations being "thin" and "unused", everything will be on the line and for CW, they are a group that seemingly, can forget the past, this being a good thing, as the focus will need to be in place for this early Saturday encounter. Go, boys!
The Mens' Thurds take to the pitch on Sunday at 2:00 p.m. at Carnarvon for their first "roll out" of the season under the Chaplaincy of Matt Gordon. The ever difficult, Velox Valhallians will visit Carnarvon for this one and the rumor mill has Rugby Canada's and former, OBC/Baby Blue, Papa Bear, Gareth Rees donning the leather......we'll see. This match will follow a morning of girls/womens rugby when Velox and CW start with a combined coaching clinic at 11:00 a.m to noon, followed by U14 and U18 game from 12:15pm to 1:30 p.m.
At the club's main pitch at Windsor, action will start with Minis hosting Cowichan and Campbell River, running from 10:00 a.m. til 11:00 a.m. Things then get fast and furious when visiting teams, Bayside and Capilanos (following a night of billeting by CW families and WE THANK YOU ALL), take on the Tricolors.
11:00 a.m. CW U15 Vs Bayside U15; 12:15 CW U18 Vs Bayside U18
1:30 p.m. CW U14 Vs Capilanos U14 2:45 p.m. CW U16 Vs Capilanos U16
.........and so this Host of Happenings will come to an end. CW thanks Bayside and Caps for making the trek and it is the first of a number of initiatives to expose our junior players to opposition that will enable them to improve their play. It looks like the weather will cooperate and all will be able to see quality top class rugby (ARC and CDI/CEILI'S) and play some memorable matches. Support, CW!
---