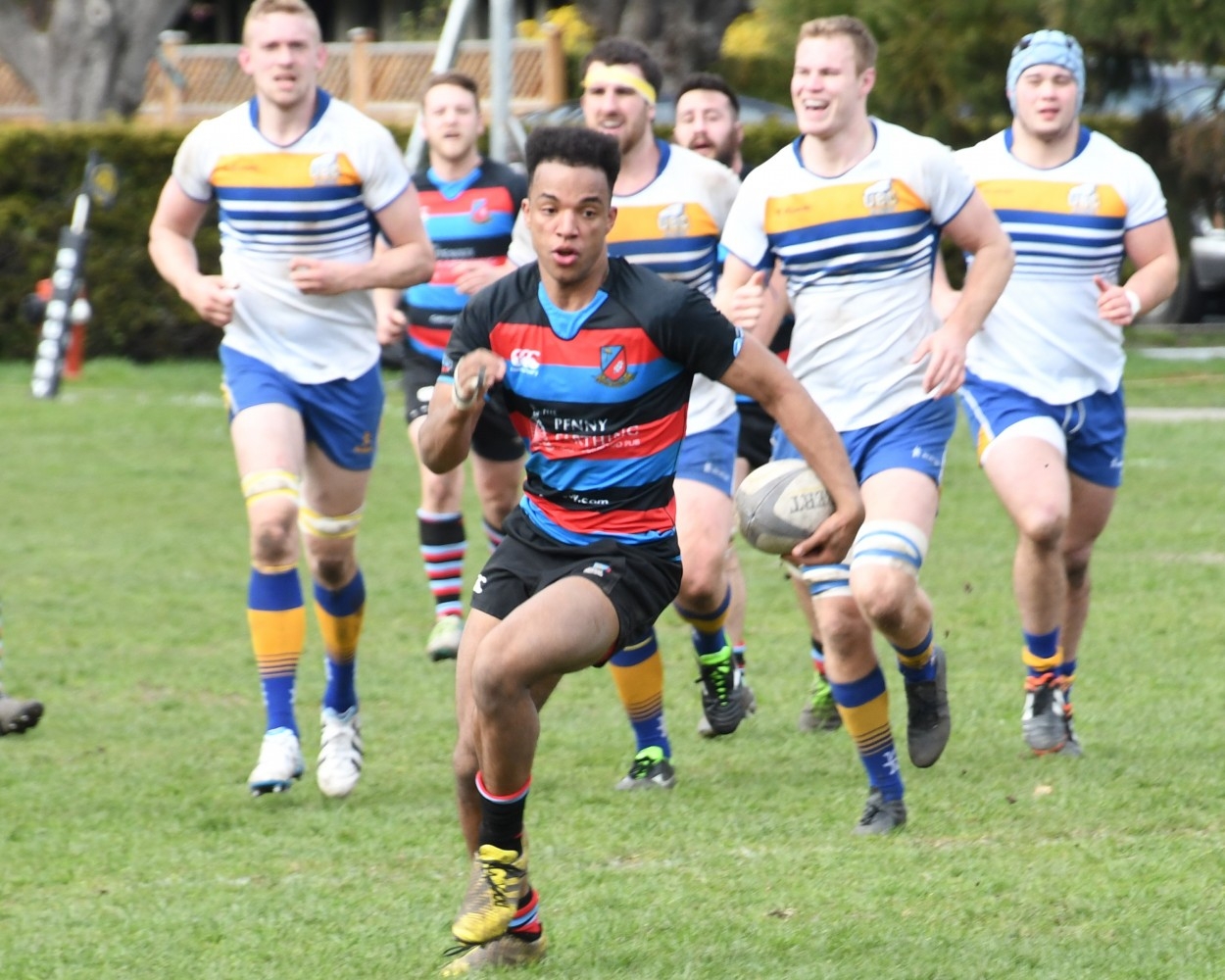 The Magician returns!
CW 's Men's and Women's Prems face their penultimate matches this weekend as the BCRU Premiership playoffs loom large. Coach Dovanne has mustered a strong women's side to put out against the Sarries, a club that has had little success on the field of late. That being said, it does seem that a strong affinity has been fostered between these two clubs and despite their spot in the cellar, the Sarries are making the trek and keeping their commitment. Well done, Seattle. Suiting up to face them will be a group, led by Tash Loucks at #8. The pack starts with a solid FRF of Appleby, Crump and McKinnon, Hawkings and Nedved in the engine room and Erickson and Graham round out the loosies. In the backs, Julia Folk joins a returning, Jess Neilson. Trafford and German will provide punch in the centers and Galbraith at custodian will join the line as a threat on attack. Interesting, not to see the name of Zussman and one must assume that Julianne would be ineligible for the playoffs – pity. Katy McNally and Olivia Donald are on the bench and will fill seamlessly. So, it's good luck to the ladies. This match will start at 4:00 p.m., a late start and the venue will be Windsor, following the men's main game.
Men's action sees a CW Divvies side, hanging on to a playoff spot by a thread, tied with Westshore but ahead on differential, up against a side that has 28 more points on the table and lies in second spot. It appears on paper, to be a mammoth task. However, that being said, these two teams have had some close encounters over the past two seasons. Same time last year, the Braves came from behind to sneak a late flurry, 24 - 17. Earlier in the season, the teams were tied in the late going only for CW to succumb, 29 – 19. So, no matter the selection, it looks like it could be a contest. The selection we have, sees "evergreen" Doug Hepp on deck this week, Hohert comes back from Premier duties for the past two weeks and will help for an absent McLean, Newhook, Makaroff and Kelly round out the loosies. Love watching the halves combo of Goldstein and Boyd-Porter and if all of the backs can operate a solid defensive line, there could be a chance. Go, Divvies!
CW's Prems will see the return of Leask to the locking spot, a more experienced campaigner than the youngster Adams who has filled admirably. His partner, "Chiz" will be out to prove the oversight of RC to exclude him from the core group. Sponarski starts in the FRF with Yak moving to the side of the scrum. Finnemore at #8 has been a great addition but UBC has seemed to be a bit of a nemesis under his skin, so 'cool' will be needed for all hands will need to be on deck. It is a pack that will provide plenty of resistance to the visitors. Hopefully these starters can provide long and valuable minutes.
The backs are a young group with heaps of pace – 'The Magician' returns from a long injury layoff and he thrives in these matches, testing his guile against more experienced and touted players and he will be joined by Morra, no shortage of pace there and Johnson, keen to show RC that he has the goods, although I suspect an even higher work rate and the ability to break it open, is required by the governing body. There is chemistry evolving with the halves, Di Nardo and Adibe and round that out with the experienced Pullin in the middle, Schellie returning from a couple of tallies in Ireland with the U19's, at custodian, and the backs should hold their own. The Pines features Woolridge and JoMo who came on last year, same time, when CW pinched one off the Birds at home, 27 – 25. (The earlier match this season went UBC's way, 53 – 7, when they scored 36 unanswered second half points!). Rumours that Newman may still not be out of the loop as a late inclusion.
We have a UBC side listed which contains some names unfamiliar to this pundit. The pack remains a 'constant' with the exception of Lemkus being replaced by Martinez. Ikeda captains the side from his #7 spot and we once again, welcome big James Carson who always seems to "get up" for his appearances at Windsor, the turf of his mini and youth days. Keffer at #9 is a wily and feisty customer and Di Nardo will have his hands full. Apart from Wong at #10, a very classy SLS grad and the talented, Theo Sauder at #15, the remainder of the backs are new names to this pundit. That being said, it is lineup that has been pretty constant for their record atop the table of 15 - 3. It is a combination that does not bow easily to defeat. Assmus will be the M-i-M, so the contest will be well adjudicated. It is tough to make a prediction but one has an inkling that should the fates align, there might be a short CW nose in front at full time.
REMINDER – Sunday, 2:00p.m. Uplands Golf Club.
Let's remember Don Burgess with a stout attendance, at his Celebration of Life.
---