Playoffs Begin As Season Winds Down
---
---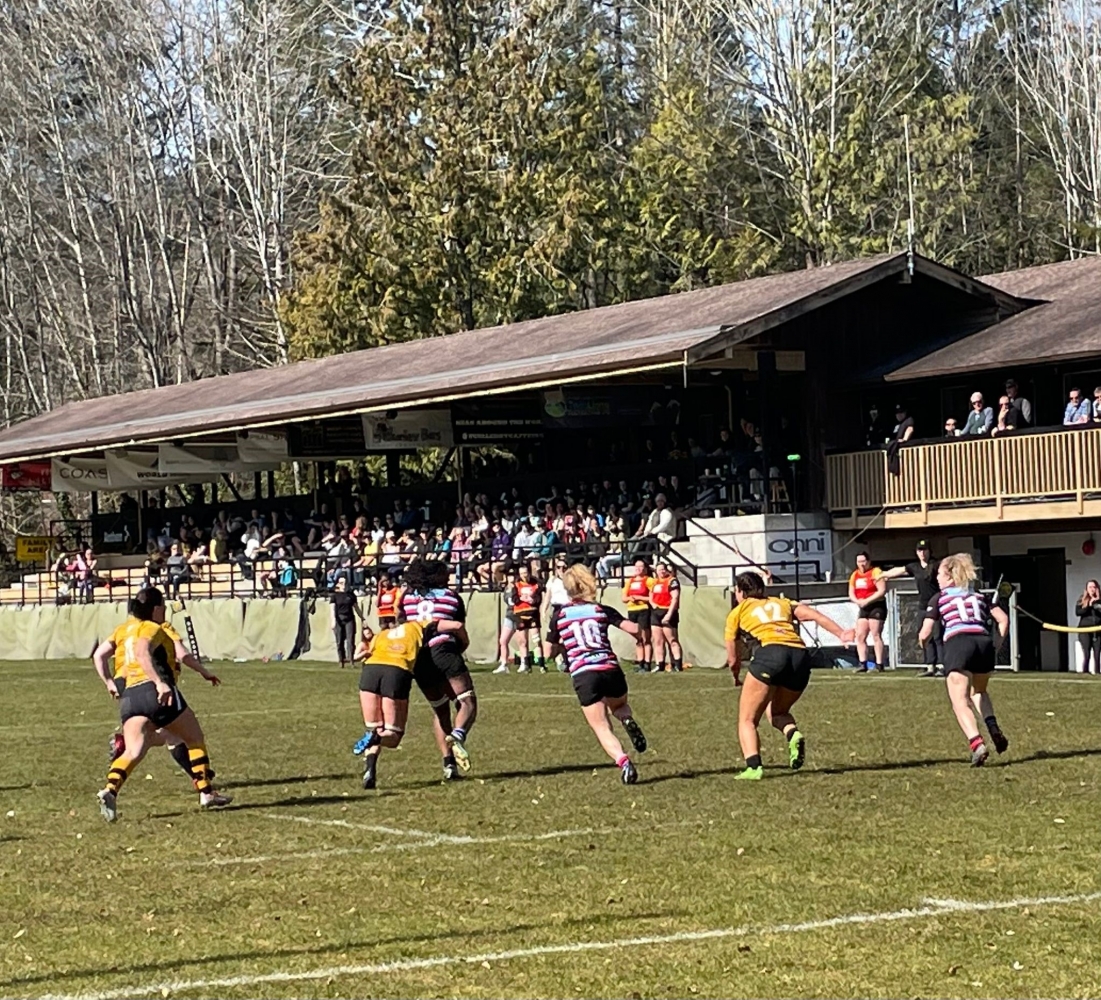 This Saturday, CW Women's Prems find themselves back at Klahanie where they will need to reverse a decision of two week's back when they lost 38 – 42 in a blistering finish, with the Hosts hanging on. Despite a plethora of injuries, the women bolstered their confidence with a multi-try victory over Seattle last weekend. This game will see the winner move on to the semis and the loser will call their season "over". Having experienced a Capilano crowd, our women will be quietly confident they can overcome the challenges. Go, you good things.
Our Women's Div.1 side will be hosting Abbotsford to make up an earlier postponement. This match will kick off, following the Men's Divvvies playoff. No matter what the outcome, Coach Cook is very proud of the season this youthful group has had, improving in every match to far more experienced opponents and showing tremendous enthusiasm in the face of adversity. Way to go, Ones!
Playoffs are also on the docket for our Men's Divvies when they host Surrey at 12:30 at Windsor Park. Different venues are challenging for clubs having two teams alive at this stage of the season, not to mention the juggling of confusing eligibility rules. Kyle and his crew will show up, undeterred, to face a "unknown" Surrey Beaver club. Horan with a strong forward support crew of Sponarski, Wallace, Sandison and Kehoe will be a stern test for the Visitors. The backs have settled nicely in the past few weeks; however, they will still need their 'A game' to stay in the hunt. Onyas, Divvies. (Ed. It is with interest that one notes the cancellation of the JBAA Premier Reserves playoff at Port Alberni and wonders if this is not an example of the point made?)
The Tricolour Prems end their league campaign at MacDonald Park, in their efforts to obliterate a terrible, pre-Xmas memory. The Bays showed their standing is accurate when they defeated Caps last weekend. At the same time, CW showed forty minutes of scintillating rugby and forty minutes of mediocrity. It is an almost impossible outcome to predict, with home field being an advantage and emotion, control, passion, and execution oftimes going out the window in these encounters. It will be forever so on Saturday, when a large partisan crowd will be assembled to remember and honour the late and legendary, BCRU Hall-of-Famer, Til Briggs. CW will rely heavily on the pack and the backs will be keen to show they can be better, whilst keeping a lively three-quarter opponent under wraps. Go, the 'dubya!
ONE CLUB
(Credit, Madee Adberg)
(Credit, Allistair Howes)
---