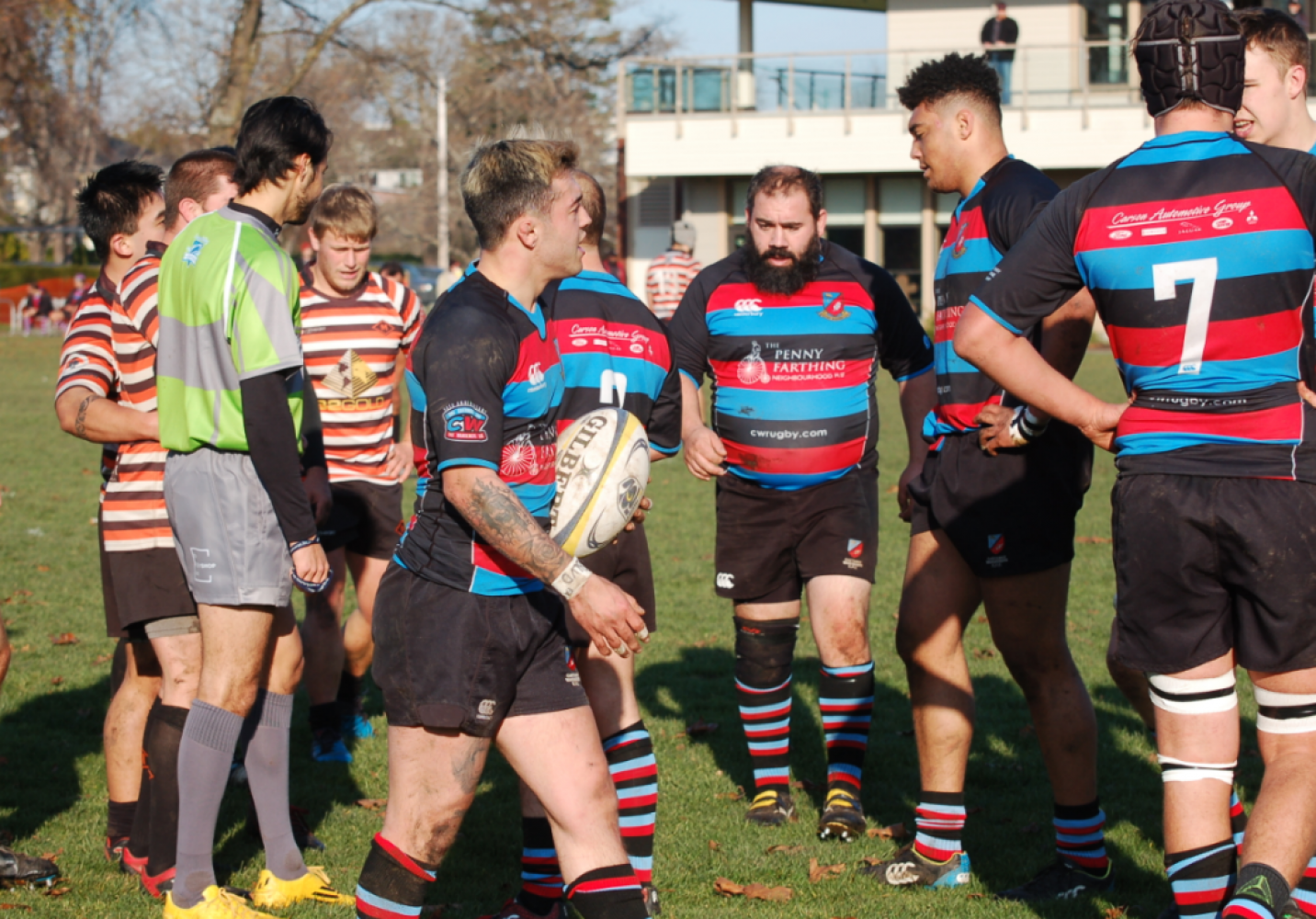 Had word recently from CW's, Jordan Ford, giving it a go in Canterbury. Jordan had the first half of the season at the House of Windsor but as many young men are wont to do, packed his bags and headed to the Mecca of Rugby Football – N.Z. Jordan has picked up with Timaru and from his report, is obviously doing well, akin to another Canadian in N.Z., Tyler Ardron, dressing with the Chiefs in Super XVI action. This time round, Tyler has managed to avoid injury and thus realise a potential that this pundit always thought he possessed. Late-breaking, Tyler left the field for a CPA late in the game Vs massive upset @ home against Jaguares!
Over to Jordan;
I have recently had the opportunity to travel overseas on a rugby contract to play with Timaru Old Boys rugby club in Timaru, New Zealand. The team is currently rebuilding and brought a bunch of imports over to better the team (no self analysis here!) and strengthen their depth. I've been here in south Canterbury for a little over three weeks now and I can't explain how great it has been so far for my rugby career. The town is beautiful, the food is exceptional and the rugby culture is something I've never experienced before. It's most definitely like Canadians with hockey. Everyone knows or plays rugby from little kids to the elderly.
Saturday is a rugby day and the whole town is behind their teams. Wearing kit around town people are constantly saying "hi" and "good luck this weekend mate", it's been great. It really puts into perspective what Canadian rugby is lacking at the grass roots and also has motivated me more to pursue my goals of getting a bigger contract with a professional team. The knowledge of the game is awesome and it's been such a great learning experience so far, I can't wait for more. The biggest thing I've learned over here so far is the team culture that is within each team. Even at the club level the team is held to a professional standard and all members are a cohesive unit of brothers. At the provincial level you see players that have played at all sorts of professional levels and it's great to get experience and meet the few people I have so far. New Zealand has been life changing and I've only been here for a short while. I hope one day when I come home I can bring back that culture and team cohesion to the club back home.
(Ed note; Pity you missed the second half of the season here, Jordan as you would have experienced some of what you are describing!)
I'm on contract until August but I've already been asked to stay for the provincial season and the premier club 7s so I'll most likely be here until at least February. Go CW! And from CW, "'onya, Jordan!"
The remainder of today's blog is a bit of chat about Saturday's Men's Finals. Firstly, kudos to Ravens on their achievements, knocking off the always strong, Burnaby Lakers last weekend, in both grades. Finalists in both grades is not too shabby. In the Reserves they play the Meralomas. Their season's match results were close – Ravens, 18 – 13 and Lomas, 22 – 12. This pundit predicts Ravens by four, based on the fact that their club is finally able to field their best and the depth should prove to be too great. Must say, my heart lies with the Lomas!
In Premier action, we see a team seeking four in a row. A few clubs have had "three-peats"; James Bay; CW; UBC Birds and Meralomas, in the "modern era" and a fourth is unprecedented. Such success goes back to James Bay's seven year run from 1974 – 80. The Birds put it on the line against a team that appears to have been assembled to take the prize, Old Boys' Ravens. The Ravens were very strong in the early 1990's and their last title was in 1994. The teams split league results this year, UBC winning, 22 – 5 and Ravens winning, 30 – 17. Predicting a winner is a pig-in-a-poke, so I'll go with their five "internationals" suiting up for Ravens and their quinella, with a five point spread. My predictions are that both will be good games and hopefully the results will be determined by the best teams and cards kept in the pocket, an opportunity for officials to shine in facilitating the action within the parameters of the laws.
Not to neglect the women, however, must confess I don't have the same knowledge of the protagonists. Despite the recent Burnaby victory over Westshore, I have to go for a "three-peat" for the Valhallians, similarly, a team assembled to take the prize, with the exception of one glitch, sweeping all asunder. I reckon Valhallians by twenty. In conclusion, I wished I could be present for a great day of rugby. Congratulations and good luck to all teams.
---