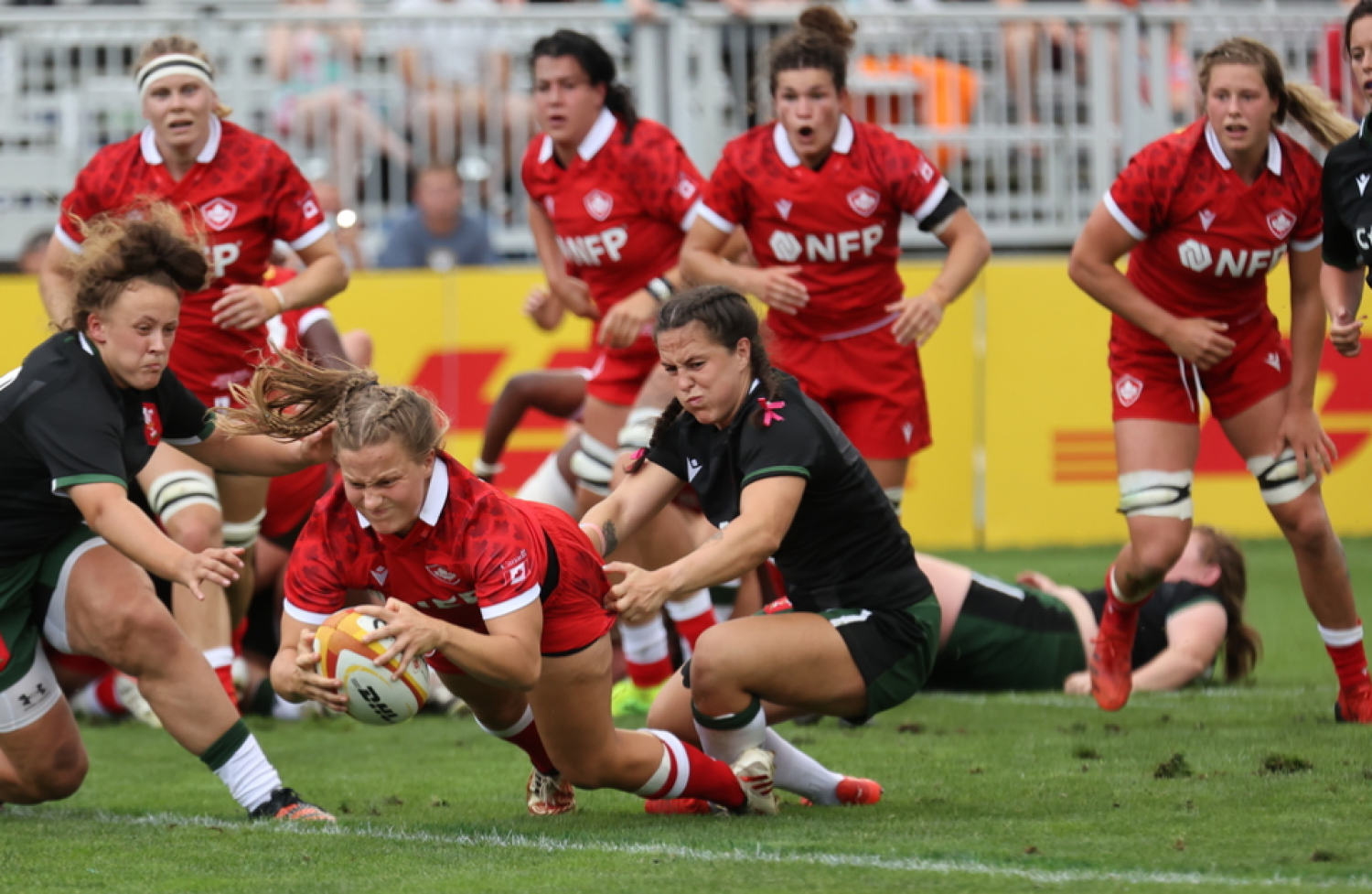 Weekend news starts today with a hearty congratulations to ALL players selected to the NSWT's XV's – off to challenge for the RWC. A local paper gave a great write-up to the young Captain, Sophie De Goede, during the week. Sophie started her rugby journey at Windsor Park around the age of six I believe. Mum and dad brought her to our newly minted Sunday Mini Rugby program, one which has gone on to be almost iconic. In fact, mum, Stephanie, coached for many years and dad, Hans could be often spotted on the sideline – perhaps, a little foreign for him! She went on to play age grade rugby with the club until her graduation. These were years when rugby for young ladies was in its infancy in Victoria. Often, Soph found herself playing against male counterparts! During her youth years, she could often be seen after school cycling to Windsor with a couple of rugby balls to practise her kicking. To this day, she represents her "club rugby" in programs as being affiliated with Castaway Wanderers. The writer failed to mention this grass roots beginning at Windsor Park, despite Soph crediting her club affiliation (early years and age grade), with CW.
Not to worry, more importantly, the failure to mention the Women's recent victory over Wales was a glaring omission. The Women's team contains other ladies who have played with CW, some for a few seasons – Gabby Senft; long serving and multi-capped players, Olivia DeMerchant, and Karen Paquin. Joining these ladies will be current player, Julia Schell. As well, there are a couple of ladies who have played with Westshore RFC. The west coast is well represented. In all fairness to other clubs across the country, many of the players have played youth rugby elsewhere. It is a team that holds third place ranking going into the tournament. #1 England, and #2 the hosts, New Zealand, both fully professionally funded teams, along with France will be very hard to upset. Wales, Fiji, USA, and Italy will also be in the mix. It is with amazing credit to our players, their families, and some generous, deep-pocketed supporters that will enable them to take their place in the fray. They travel with CW and the Canadian rugby fraternity's best wishes, as they proudly carry our rugby hopes for doing well. The Women's first game is on October 9th when they play Japan.
SEVENS RWC
NSWT & NSMT 7's team has been announced to carry the flag at the Sevens RWC in Cape Town, RSA, commencing September 9th. Both teams are "young" and still in a re-building phase from programs which had a fair share of success, particularly the women's program. We especially congratulate CW men selected, Anton Ngongo (CW from his age grade years), Lockie Kratz (from Minis to age grade) and Josiah Morra, (more recent senior men's club rugby). To all the Men and Women, we know you will give of your best.



CREAM RISES TO THE TOP
NZ All Blacks displayed their true pedigree this weekend with a walloping of the Pumas and the Springboks put Australia in their place in no uncertain terms, restoring the rugby world order according to Hoyle!




CW & PACIFIC PRIDE hold a "controlled" scrimmage.
LOCAL SCENE
CW's men are starting to put noses to the grindstone for their season opener at The House of Windsor on September 10th, against JBAA. The word is that many more players are needed to fulfill fielding three senior teams. To date, this blogger has no news of any big-name signings however, a good crop of solid returnees who will be all the better for their experience at the BC Final last season.




---