NACRA Sevens Squad Announced
---
---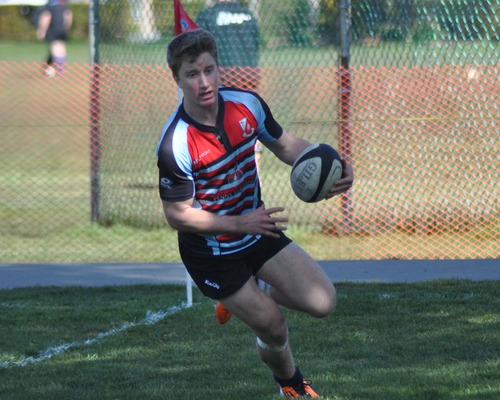 CW ("ex") and Toronto Nomad, Lucas Hammond (Ed. - Aplogies to Lucas, as we hear he has transferred to UVic this season), has been announced as Captain of the Canadian team to play in the upcoming North American Caribbean Rugby Association Sevens, to be held in the Caymans on November 9,10. The side will be coached by Captain Canada, Morgan Williams and Shane Thompson. On paper, there is plenty of experience and shear pace, providing yet another opportunity for the "young guns" to show their stuff.
On the squad are Parfrey, Kay and Douglas, who represented the senior side at the recent Gold Coast Sevens. The Tricolors, Mike Scholtz, fresh off his ARC appearance is also a team member. We wish the boys, best o' luck and will follow their results with interest.
At the same tournament, Canadian Women will be featured with a strong combination, including seven players from the recent successful, U20 Sevens team which won the Nations Cup Tourney. Again, it is great to see that we can focus on youth in the Sevens game, where the beef and experience are not required to play as an important role. Best of luck to the ladies.
---