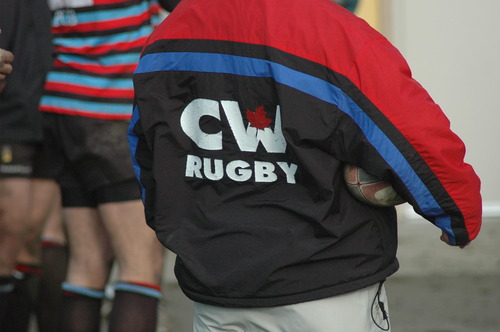 Retina Ready
We apologise to those supporters who view our site via Apple mediums, smart phone or IPads. Sometimes our photos will be "pixelated" due to a feature of Apple related to photo size that is not automatically a corrective feature of web sites, in lay terms, that is my best shot at an explanation! Our server, Squareflo.com, is well aware of this problem and is working on its correction in "the near future", so please bear with the distorted viewings!
NSWT Retain Placing
Canada's Senior Women finished in third place at the weekend's Sevens stop in China. The ladies went undefeated on day #1, edging nemesis, England, 19 – 10. Unfortunately, they dropped a close decision, 0 – 5 to the Aussies in the quarter final however, they rebounded to convincingly beat Fiji for another third place finish. CW send big time bouquets, the ladies way – onya, gals! N.Z. def. Australia, 26 – 12 to jump two points ahead of them in the overall standings, with Canada, a further ten points trailing.
U20 Junior World Trophy
News just picked up from RC web site – Namibia 37 – Canada 25 (four tries to three), in game #1…. on paper, an upset, as Canada was Runner-Up in this tourney in 2013. Disappointing start and it will not get any easier as Uruguay are next up and they defeated a Japan squad today that had much money poured into it with travels to Australia to play Academy squads, so it is BIG business at this level also!! CW's, DJ Sears got a start in the FRF and Ex-CW-er, Fergus Hall was on the bench. Despite espousing their desire to improve on past results (previous winners; U.S.A.; Italy; Samoa), it is looking like tough sledding for Coach Shelley and his charges. When the going gets tough – the tough get going, best of luck for the rest of the way, lads.
NSWT Vs U.S.A.
There will be two upcoming opportunities to see Canada's national Women in action. Firstly, on Tuesday, 15th April at Shawnigan Lake School at 3:30, to de followed up by the re-match at Westhills Stadium (Home of Rugby Canada) on Saturday, April 19th @ 3:30 p.m.
Give these ladies the audience they deserve – you will not be disappointed.
Around The Leagues
It is with interest that we read of Seattle's win over U.B.C (37 – 24), on the weekend. The Okanagan Springs League is far from finished but both squads have only suffered one loss – that being, against each other and Seattle with bonus points, have now jumped to a two point lead, meaning home field advantage for playoffs. The scuttlebutt is whether or nay they will be "promoted" and Meralomas, "demoted".
Stay tuned, more following on this topic!!
---