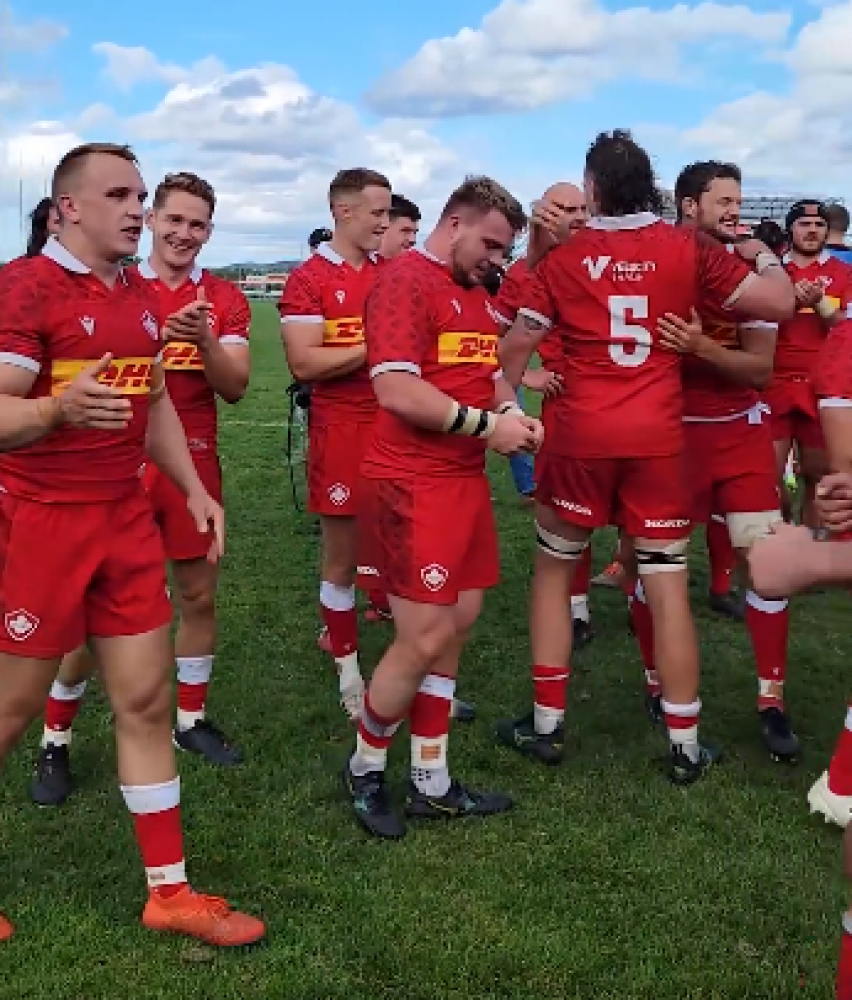 CANADA MEN TAKE ONE SMALL STEP
Canada's NSMT took a step in the right direction in qualifying for the 2023 RWC when they defeated arch-rival, U.S. Eagles on Saturday. Coming from behind, the men notched a 34 – 21 victory and overcame what had been a rather large monkey when they defeated the Americans for the first time in eight years. The two-game, total point series switches from St John's to the Capitol of Club Rugby, Glendale, Colorado next week. Despite the loss, the U.S. will start as favourites again next week. All of this was without significant players – Tyler Ardron and Evan Olmstead who played big minutes for their respective French First Div clubs in their weekend victories. Unfortunately, for these men to be included their contracts would be broken. CW congratulates former players, DJ Sears who started in the FRF and Rob 'Ice Man' Povey who came off the pines. Well done and best of luck.
Elsewhere, punters cleaned up when NZ covered the spread of 16.5 when they defeated Australia, 38 – 21 for their fourth straight victory over the Wallabies.
Finally, a reminder that Men's World Rugby Sevens is 'just around the corner'. Coming to B.C. Place on 18 & 19th of this month.
---