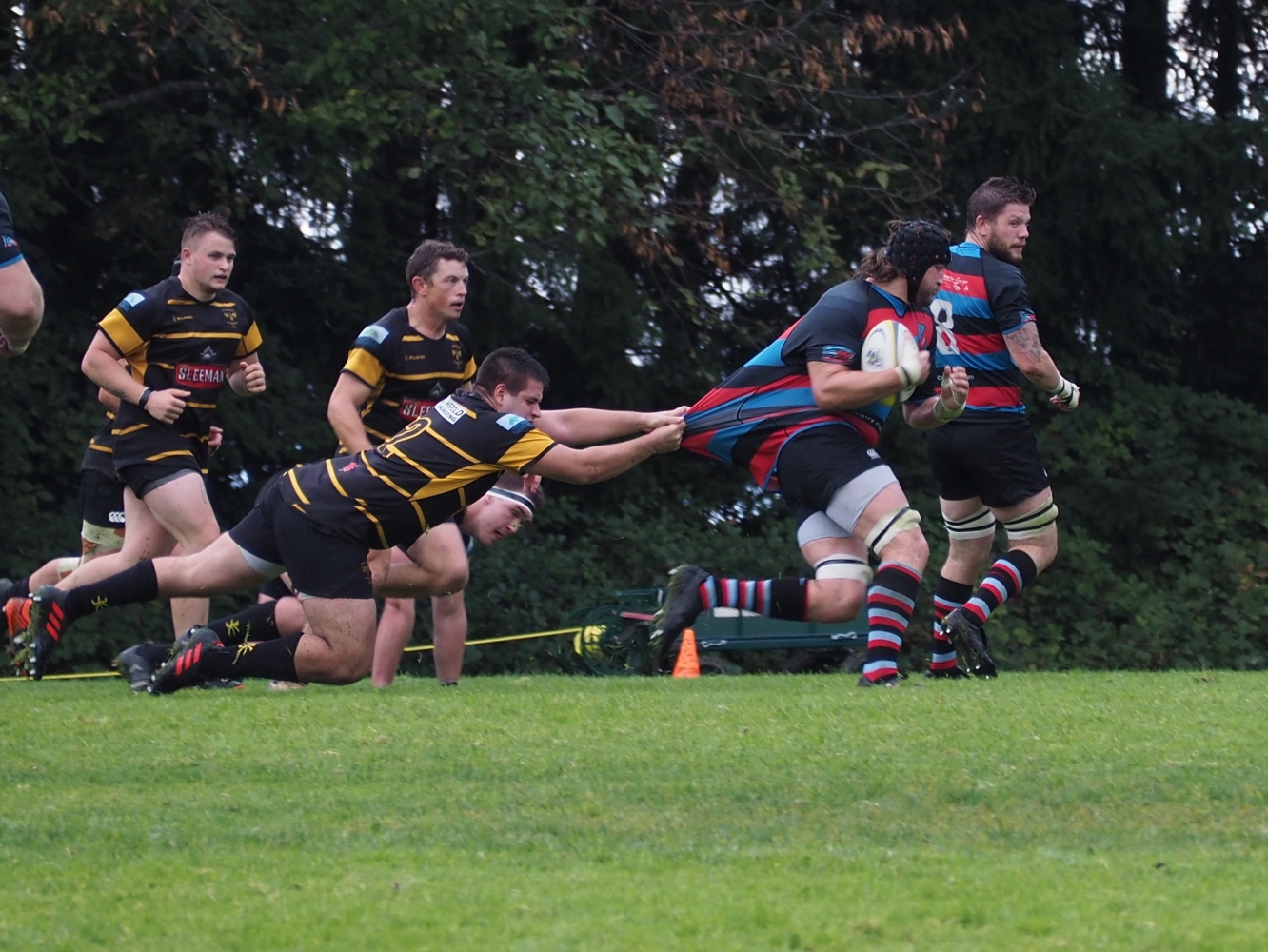 Stretching the point!
On a personal note – always good to be at Hornets RFC, as one of the 1968 "re-founding fathers" I can usually bump into an old mate or two and on this occasion it was Bill Dryden. A good support group of Used-to-Bees was on hand as usual and Nanaimo, your ground, lights and clubhouse is the envy of many, including CW! Thanks for the memories.
Further news from Women's Prems:
Manager, Chris, provides us with a synopsis from Saturday's game Vs Nanaimo. "True to the commitment to player development, both teams had players very new to the game and adopted a rolling sub system so everyone would get plenty of playing time and this gave coaches an opportunity to review things with rookies as play continued. This was Ashley Garnett's second game and she made a few 'crushing' tackles after her conversation with Coach Jess as a classic example of this "learn and play" policy!
CW prop, Jessica Hardy, scored two tries - the second was at the end of the game, a result of some patience and serious hard work by the forward pack. Our other try scorers were Sara Einerson, (again fleet of foot, out-pacing the defence) and Brooke Bazain. Brooke also converted one try for a final score of 22 points to 15. It was good news to have Frelen Gorst (started with CW in grade 11) and Julia Folk back for another season with C W. A great team effort!"
Now that our calendar is populated with weekly practices, games and events, we bring readers a selection to show what the club is all about (and this does not include men's practice times and dates!). For supporters and any who might be thinking about it, this is just some of what happens with CW rugby and your support is critical. A reminder again that you can become a supporter by simply clicking
HERE
and paying on line for your annual card and a few perks that come with it.
Finally today, we want to make our readers aware of an upcoming referee's clinic. The game would not be possible without the people in the middle and if you are considering this means of "giving back", this clinic is for you. The Chaplain (Club Pres), has said that the $73 fee would be reimbursed for anyone who wishes to take the course under the banner of a "CW member". Of course we know that would never bear biases in any of your on-pitch decisions!
REGISTER HERE
. In recent years we have had a few people serve the VIRU RRS, probably the most well-known being, Kevin Smith. Smithy started his umping career with Elementary Schools Mini Rugby and has pursued it to the top level. 'onya, Smithy!
---