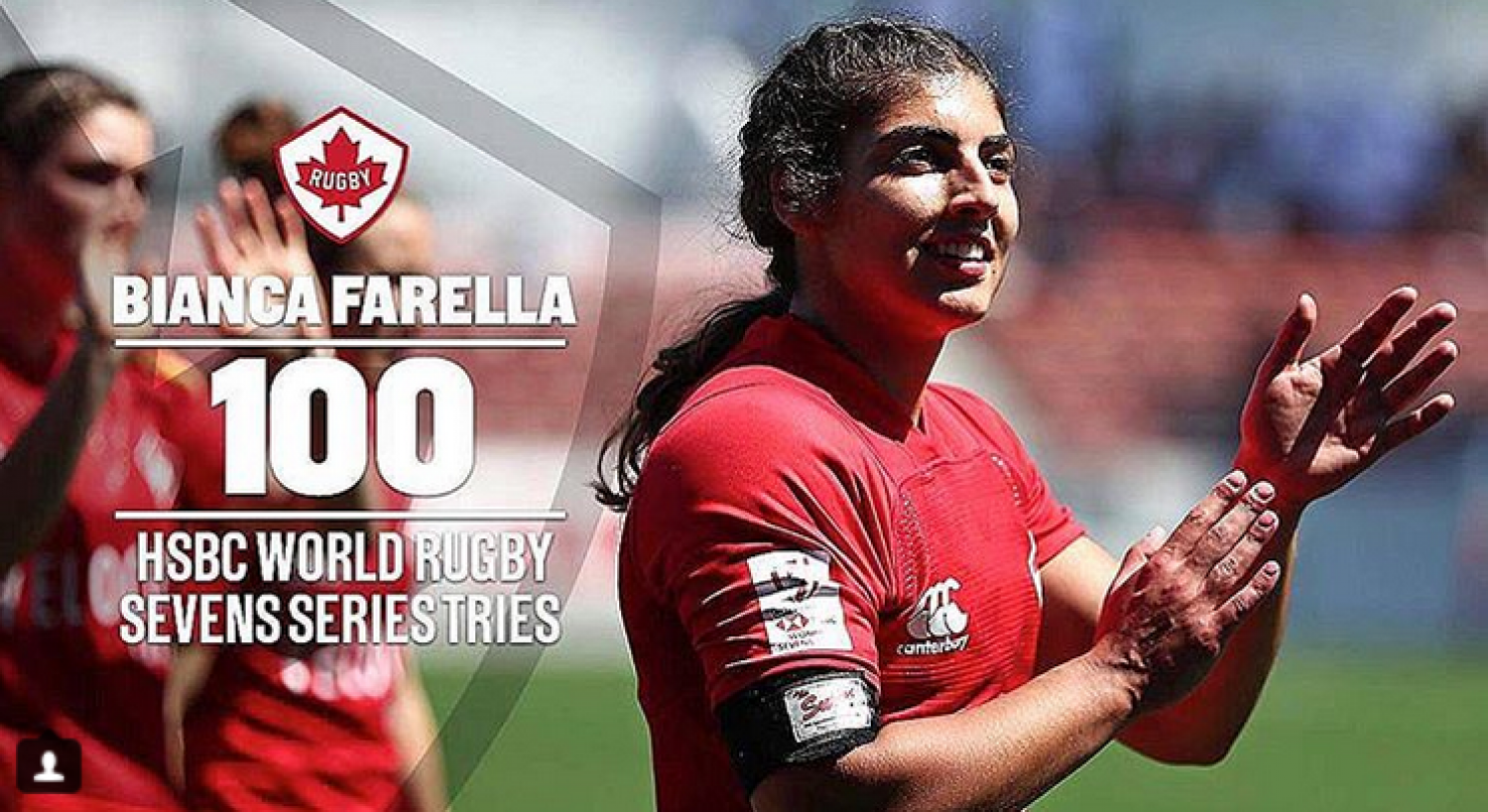 Sevens Spectacle
Congratulations, Bianca!

Today we offer a shout out to both our Men's and Women's Sevens teams who finished 3rd and 4th respectively in Paris. Unfortunately, for the Women the win over France was still not sufficient to nab third place overall in the HSBC Series. For the Men, their move up in the placings cemented a top-ten finish and insurance of support for next season.
The machinations of the seven's game.


On the other side of the scale, I am afraid it was hard for this writer to take too much in the way of success from the final outcome against the Scots. There was a good stretch in the first half when it looked just a little like "Canada of old" when defensive patterns and commitment were very sound and the set scrummaging was solid. When the pressure came on in the second half, five tries were permitted for a near forty-point deficit. It looked like DTH may have been injured and his status will be doubtful Vs the upcoming Russia test this weekend. I thought the showing of Olmstead, Campbell, Barker and Barkwill, along with Mack, and Le Sage in the backs to be worthy of mention. Russia is coming to Canada off the back of a spanking by the U.S. and probably will be our boys' best chance at a victory in this summer's tests.


Fans watch with hope and faith!

On another note, kudos to TSN, not always fulfilling their posted viewings of rugby but this weekend the International tests were show and coupled with CBC's airing of the Sevens highlights, the sport was shown off rather well. For a number of my golfing buddies, non-ruggers, they enjoyed the games, although did question Canada's performance, particularly comparing it to that of Australia and N.Z. Aha, an ideal opportunity to talk about the challenges of developing the rugby game in Canada and North America! It is to be hoped that we can continue to view these International matches throughout the summer.
---