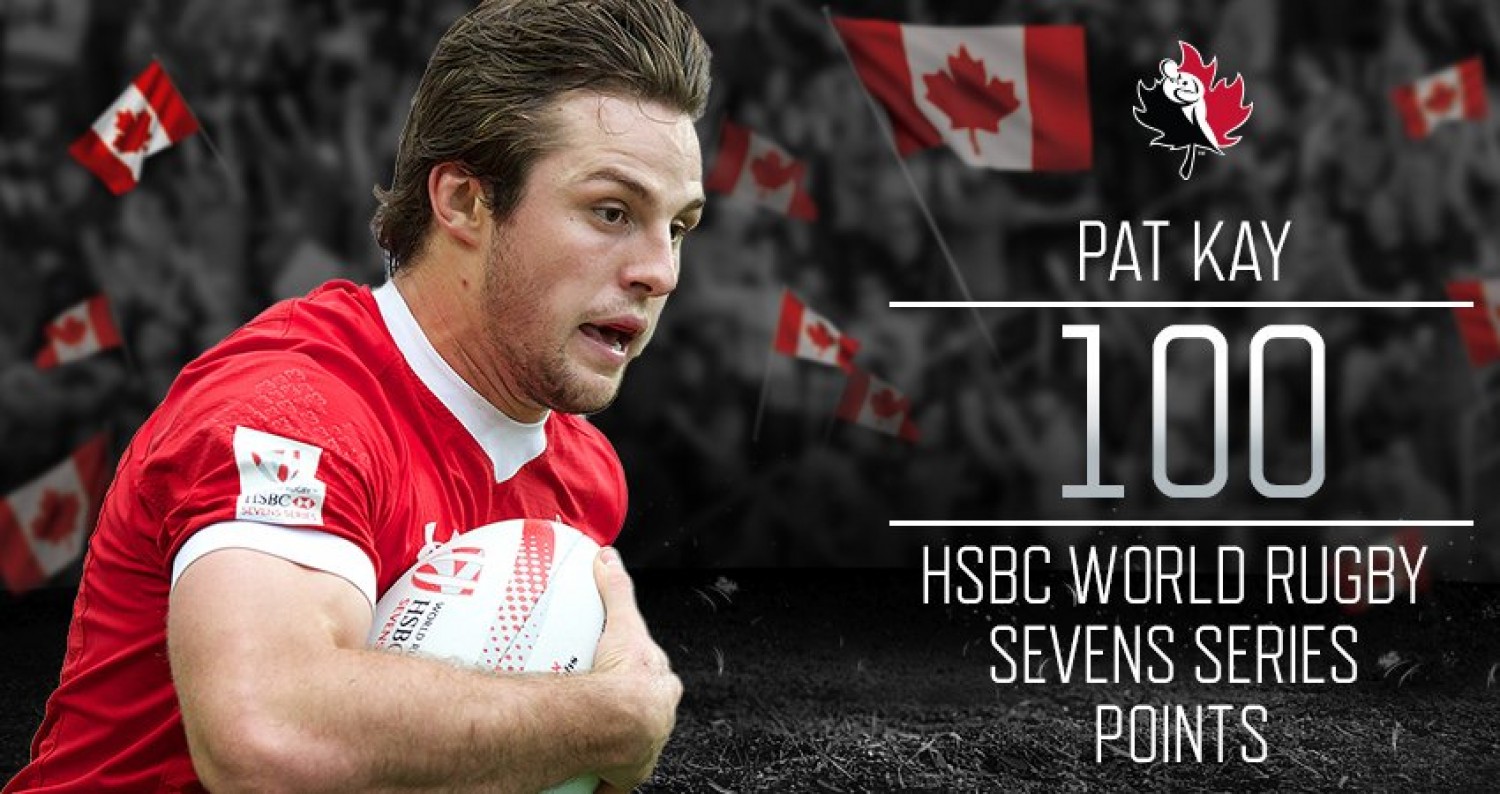 Men's Sevens
Cape Town proved to have some very positive highs and disheartening lows for our boys on the weekend. Mooner led the boys out for his fiftieth tournament – a historic feat, ( "CW's" ) Pat Kay crossed for the country's 2000th tally vs England, amongst his 37 other points scored for his personal series bag of 100; a wonderful tie was achieved against N.Z.; a real quality comeback was achieved against Samoa; CW's, McCloskey notched his first try. On the other hand, Canada did not touch the ball for the first six minutes against France; the exercise was devastated by injuries; Jones before it started, Nate to a high tackle and concussion protocol (this was a bitter pill, particularly given the seeming innocuous one game suspension for the crime, vs 4.5 games missed by the recipient), Berna and Underwood gone, with only eight players being able to suit up against Samoa; Zaruba also suffered two critical and arguably, unfair "binning" at a couple of key stages in games against France and Samoa. So, with such debilitating negatives and having to have come from a Canadian winter to a rather testy, very hot summer, one could say the results were sound enough although I am sure the players would have set higher outcomes.
From the little I saw (and we include day #1 highlights), I really like the way Fuli, Pat Kay, Douglas and Underwood (til injured) have ramped it up this year. The side looks as good as most with ball in hand and Fuli's off-load to Mooner for the tally vs N.Z. was absolutely top drawer. It is on defense where the patterns and individual commitment are missing, looks like an over commitment to the breakdown is leaving "half-gaps" and at this level, when any man is away, he is virtually uncatchable. The other area of serious error, espoused by the coach, was at the re-starts. This is a phase where there is no room for hesitancy, lack of courage or error. After the first two series, Canada probably is in an accurate place, ahead of three others, although with just a smidgeon of luck, luck coming from both the "bounce of the ball" and a fairer shake from the M-i-M, it could be better. It continues that so often in the sevens game, any marginal call goes to the higher ranked participant. Next up Wellington at the end of January with what might be deemed a more favourable Pool, headed by a very good Scottish squad this season, Wales and Russia. It has been a tough opening to the campaign but an opportunity for the coach to use a much wider pool of players and it appears that he is not being let down, at least to this point in the proceedings.
It's a doff of the cap to Westshore President and past National Team Captain,
Mark Wyatt
. Last week it was announced that Mark would be inducted into the B.C. Sports Hall of Fame. Mark won 29 caps for Canada and was captain of the 1991 side that reached the World Cup quarter-finals. A feat never duplicated by a Canadian men's team. Mark was renowned for his kicking skills and kicked 56 penalties in his 9 year international career. Added to the 4 drop goals, 2 tries and 23 conversions, it gave him a total of 234 points in international play - 25 in two World Cups (87-91). CW congratulates you, Mark 'Gretz' Wyatt ( a moniker remembered fondly by his UVic team mates - indeed, the Great One).
Speaking of Christmas "breaks", which we weren't but we will, it's a reminder to all club men and women that the show goes on over the Christmas season. Check out the calendar for 'Holiday Touch' at the Rec Center.
---