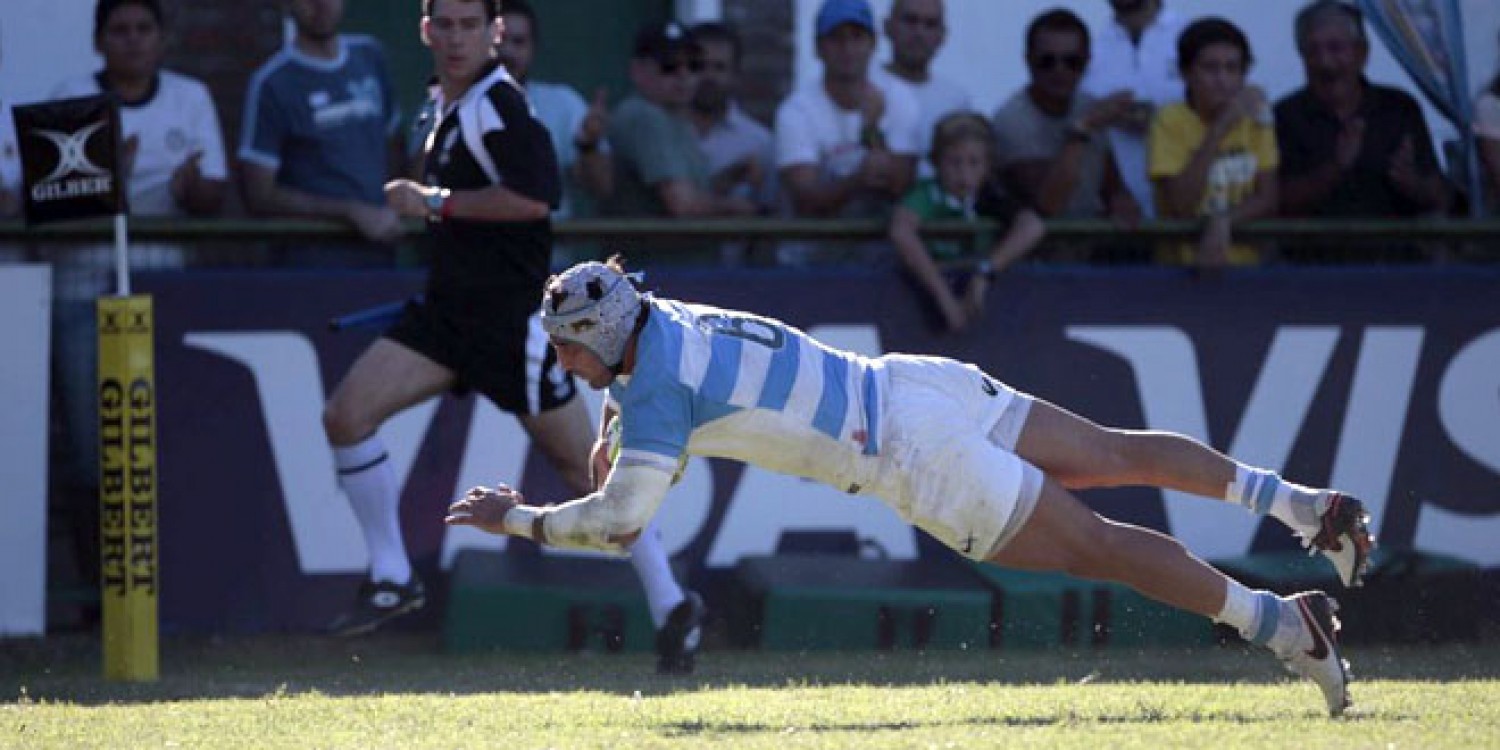 Unfortunately, this occured on eight occasions in Rosario on the weekend!
Bienvenido, lo que es un abismo! Yes, chasm rather than a mere gap. Canada NSMT suffered a rather embarrassing 54 – 21 loss to Argentina on the weekend. Just what level of representative player it was representing the Pumas, one has no idea. Argentina is a country who rather than start a "home" professional league, has encouraged their players to get contracts elsewhere and over time, they have cleverly pushed their case with a competitive National team in the Four Nations and now they have taken those top players who do not have overseas contracts to form the Jaguares and compete in the Super 18. They opened their account in RSA on the weekend against the Cheetahs, coming from 24 – 5 down to win 33 – 32. Then their next "group" of players put Canada to the sword. Their patented play in both matches, based on a superior scrum, driving mauls, skilled attacking kicks and pace and good handling when the opportunity arose is all pretty much bread and butter stuff but they do it well. From reports, Canada actually led 21 – 20 almost at the half and then 34 unanswered points ensued. Despite the lead, the scrum had been shredded, Buydens receiving a yellow, the lineout was in disarray and the tackling left something to be desired.
And "we" think we have problems! How about Brazil (#42) nipping the U.S.A. (#16), 23 – 22 in their first ever test match. The scary part about this was, that with the exception of 4/5 players, the U.S. was reportedly, at full strength. So, depending on how you look at it, the ARC is achieving the desired results that the IRB has for the competition. Canada are currently tied in third place with Uruguay who nipped Chile 23 – 20, so Chile at home, will be no chopped liver next weekend. The reader may not be aware that Uruguay played Argentina to a 21 – 24 result last weekend. Parity? It appears in some matches there has been. As a hard core Canadian rugby fan, I always want the boys to do "better" and am gutted with some results such as this but are they capable of better? Every team can tank. We must continue to raise the bar but I wonder really about our "player pool", all rhetorical questions. No injury reports, so combinations will be interesting, in what will be a tough test. Good luck to the boys with your preparation this week and go, Canada.
NSMT SEVENS
The Show moves to Sin City this weekend – four days away. Canada is in a Pool with RSA, Wales and U.S.A. This will be a huge challenge to get out of this group to the Championship Round and hopefully there have been some injuries recovered and the rest time has been valuable. We spotted Philly at the driving range, tonking them out there at 250, with a couple of other big gunners getting them to the fence, so the comradery remains first class! RSA have Cecil Afrika and Du Prez back and have pulled the wraps on Bryan Habana and Kankowski, big gunners all and laying the gauntlet to other members of the "top four". As predicted here some time back, Liam Messam has been added to the Kiwis squad and the Aussies, not to be outdone, bring Quade Cooper for his coming out appearance. One suspects we will get to see all of these boys in Vancouver on 12th March. My predictions with XV's are bad enough, so I dare not "go there" with Sevens however I do like our NSMT when they play to their max and even more when we get a break or two, so although the Championship Round will be hard work, it is certainly within the realm. Aspects of the Sevens game that have even more so, become critical, are the re-starts and tap penalties, the latter being an aspect of the game that requires considerable attention from a law and fairness pov in my opinion and observation. CW will have a downstream link for you to take in all the action, so these events along with a full domestic scene, will make for a rugby weekend extraordinaire! All the best to team, go you good things.
FOOTNOTE: To all those in attendance at the Club's Fundraiser on Saturday, a huge thanks for your contributions towards the evening being a great social event and financial success. We are solvent for another season of competition. Go. Ceedub.
---