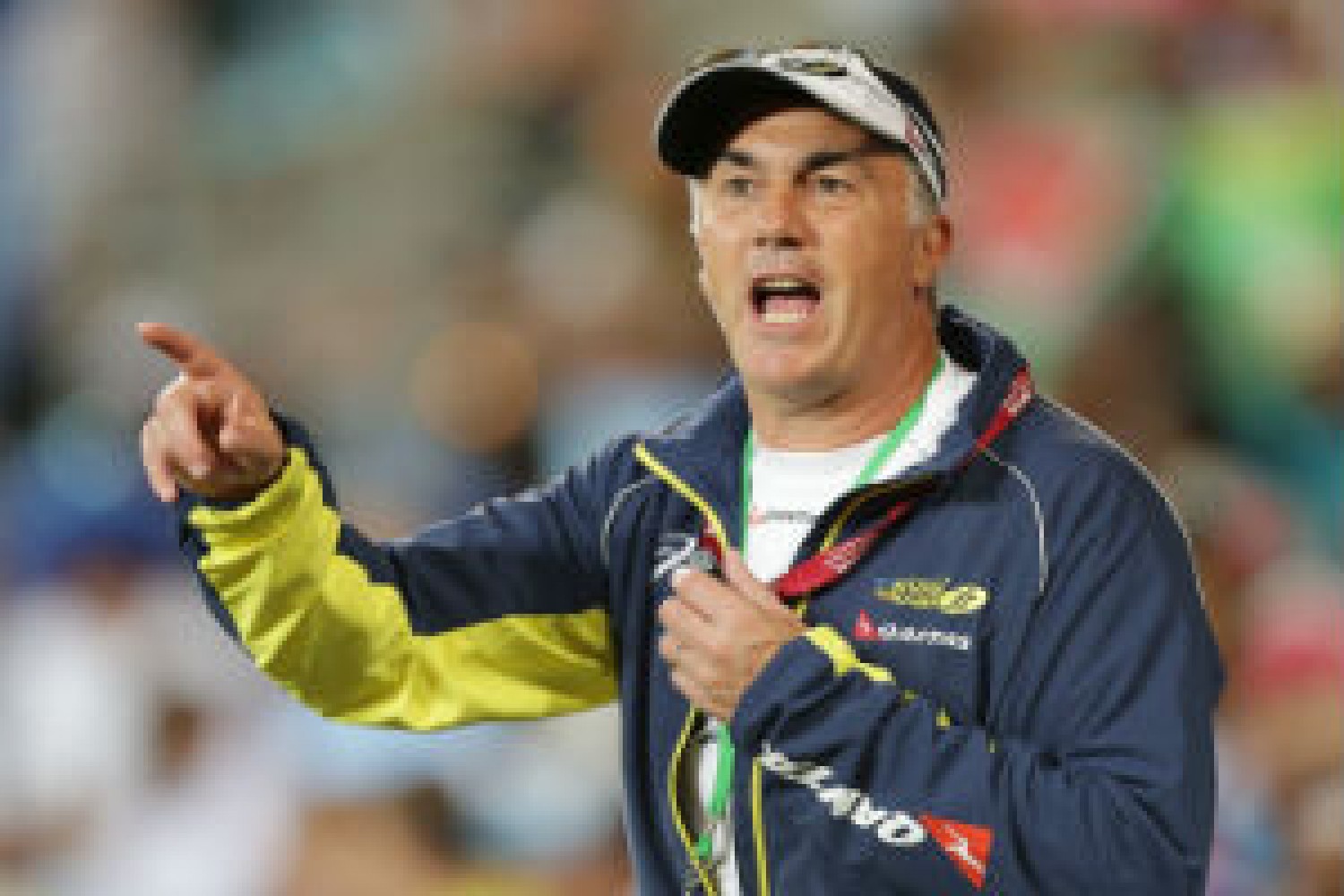 Professional Rugby
Former Australian sevens coach Michael O'Connor, says coaches will be "knocking the door down" to take the team to the Rio Olympics following Geraint John's shock resignation on Monday.
It's a setback for the Australian sevens program with less than three months before the Oceania Sevens Championship in November, a tournament which also doubles as an Olympic qualifier.
Well, with all the platitudes that Geraint John gave the ARU, we note he is terminating his contract at the end of the month for "family reasons", in the initial release by the Australian Rugby Union. This morning, on Twitter from Wales Online Rugby, we read that he has been appointed as the WRU Elite Coaching Development Manager. Well, good for you, GJ but in this writer's opinion, this does not say much about loyalty, rather, much more about money, particularly in a commitment made leading up to Rio. His departure is noted as a "setback" to Aussie preparation however the ARU was warm and professional in its praise for his work to date. Australia will need its best to nut out Samoa in qualifying and the loser will have to overcome Canada in repecharge action. Now, wouldn't that be ironical, if Oz did not qualify and Canada did? But hey, who's kidding who? Just get the facts out!
Sunday saw a number of players from Velox, James Bay, CW and Ebbtide having a great runaround at the Dust 'Em off Tens @ Windsor Park. A fun way to get into the coming season. It will be tough on many clubs at the get-go due to many young men heading to the UK for the World Cup of Rugby, (either as participants or fans) but the show will go on and it will be those clubs that can make hay in the early days that will get a leg up in the promotion/relegation format that will dominate competition.


Plaudits to Paris

In our match blog from Saturday, we mentioned the work Taylor did to earn his try. He did much more in this game and CW agrees with the selectors, who named him Man-of-the-Match. 'onya, Tay – a deserved recognition. We hope his late injury was minor, although Cudmore accepted his award whilst he was being treated. His play will make selection of the backs a most interesting one…… DTH, Trainor, Braid, Paris, McKenzie, Evans, Hassler, Hearn, Underwood. This writer likes to give Nate and Jones the nod to pack their bags and just how the half back slot will be sorted is best not prognosticated on. (We muse on Nic White, solidly ensconced in the Wallaby plans one week, after an heroic off-the-bench performance and on the outs after a 'stinker' the next and finally, being omitted from the Wallaby squad.) Ed. Apologies to Phippsy who got the nod.


Day #1 @ Limerick Brilliant
Although day #1 produced some good Maple Leaf results, d. Munster (hosts), 19 - 17; d. San Francisco, 14 - 12; d. Samurai 7's, 21 - 19. The boys evidently pulled a 'dud' on day #2. We couldn't get any info from Rugby Canada, so refer you to
THIS
report.
---