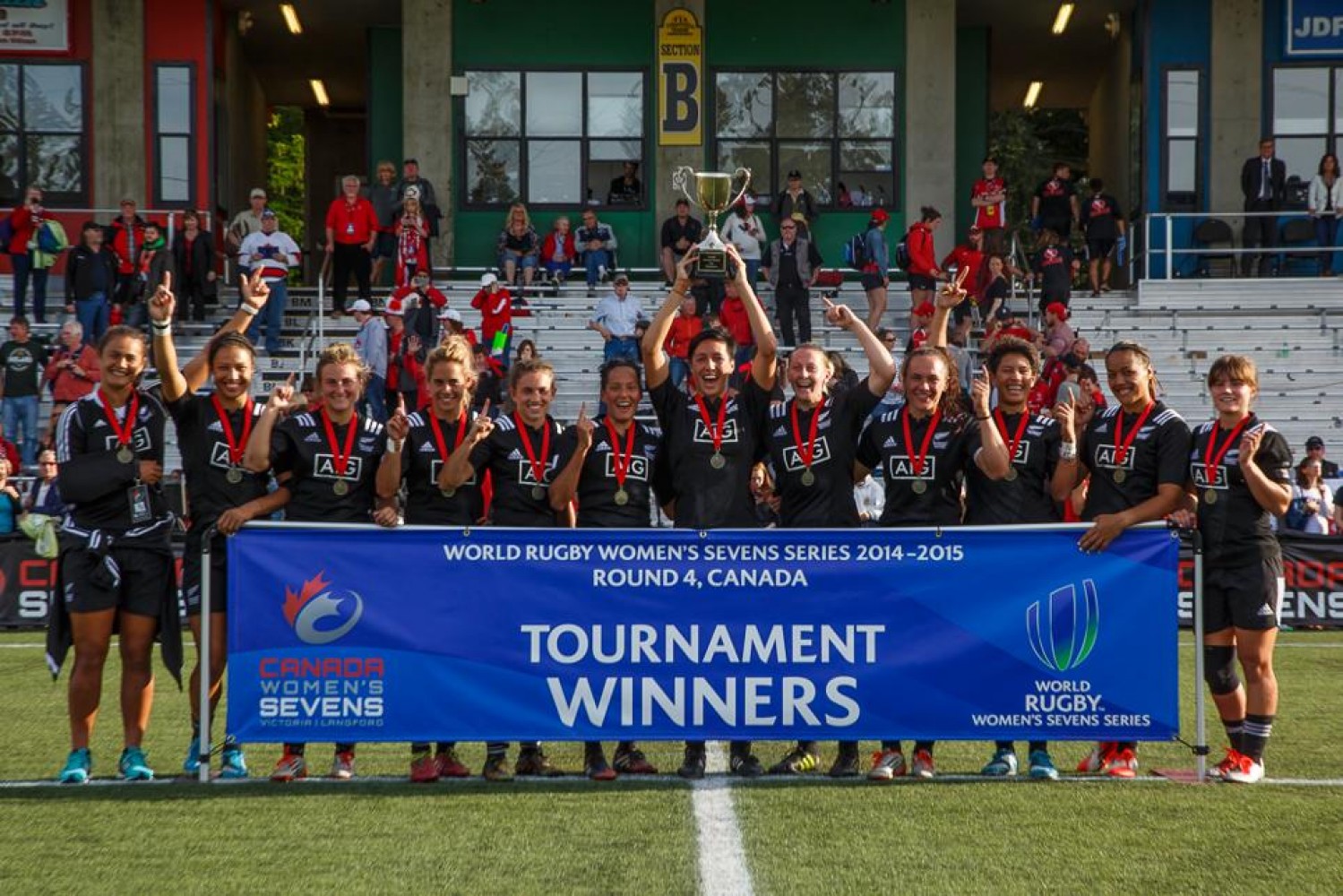 Back a sure thing? Death, taxes and N.Z. Silver Ferns Sevens! They did it again, showing their superior skill, speed, athleticism and teamwork, N.Z.'s women are just a cut above the rest. Kudos to Russia who did not go easily in their first ever Final (10 – 29) and if it was the coaching antics that decided, it might have been an upset!
As for the rest, the field has "bunched", Canada, losing the "Battle of the Americas" but moving into overall second place alone and providing a good spin for Rugby Canada. Neither Canada nor Australia had a satisfying tournament. The U.S. picked up from Atlanta and from here to the podium in Rio will cause headaches to the others. England looked better this time out and had the Kiwis under the cosh for a while in both games. France played with structure and China had moments of surprise.
The tournament had everything – good venue (some parking logistics), good crowds which created a great ambience, plenty of action, no shortage of physicality and plenty of claret spilled! A great 'first up', from which it can only get better, e.g. a new on-line ticket agent! This fan offers a few reflections to wind up. Firstly, where the heck is Mag Harvey??? How can her speed and skill be omitted from this mix? Get well soon, Jen Kish! Finally, to the referees. The breakdown was very loosely officiated, spoiling legally correct opportunities to clear the ball. The refs failed to express and interpret what was expected with any consistency. Noticeable "smart players" cottoned on and used the issue to their advantage, spoiling flow, legally or not in this pundit's opinion, to the detriment of enhanced continuity. Overall, a solid B+ - A effort. Hats off to all concerned, especially the many volunteers, headed by our own, Shane Muldrew ('onya, Shane), minis to geezers. Great show!
---