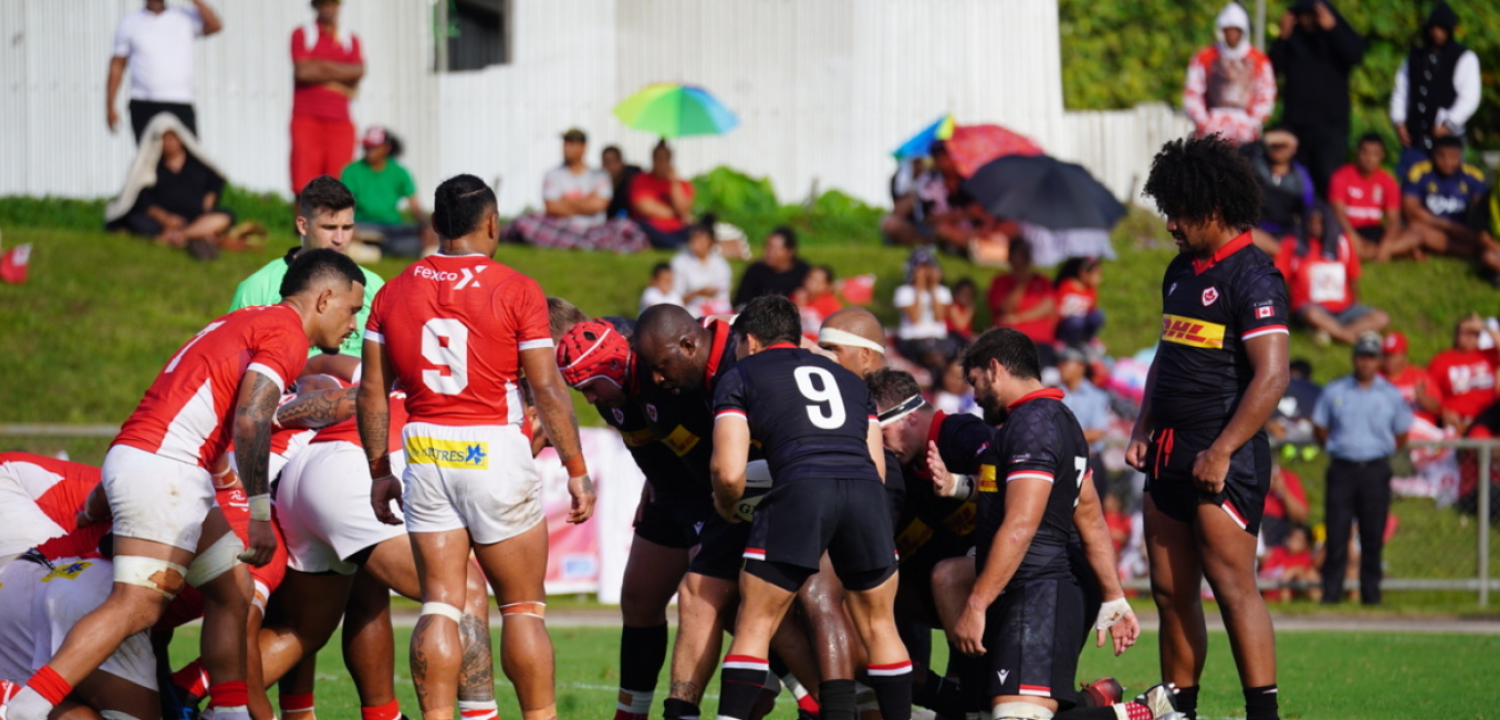 (Photo credit - Rugby Canada)
Three points in eighty minutes is hardly a testament for hope! That was the way it was when the NSMT met Tonga on the Island Nation and succumbed 3 -25 last week. The two tangle again on Tuesday. No mention of Izzy Folau suiting up.
Not much has been ascertained about the game, however these two combatants take the writer back two decades to the 2003 RWC match in Wollongong, Australia. It was the final Pool game of RWC, with both teams winless. It turned out to be the last game for the veteran Captain, Al Charron. Big Al was k.o'd with about ten to go, by an illegal shoulder block from the #10, Hola. Al was stretchered off with blood gushing from his mouth. Sounds torrid, and it had been. It was a vicious game. Nik Witkowski had to leave earlier from a face-stomp in a ruck.
The match saw Canada, led by the trusty boot of BCRU Hall-of-Famer, Bobby Ross with four penalties and a convert, and tries added by CW's Sean Fauth and Aaron Abrams, take a memorable 24 – 7 victory. Ah, those were the days. It could be said that Canada won this, based on their defense and sheer guts. Never has the Canadian National Anthem been sung more spontaneously or fervently as when Al and Annette entered the post game celebrations at the Novatel Hotel, the epitome of a rugby hero. Truly a lifetime Canadian rugby memory.
On a lighter note, another memory remains etched from this match, that being when Mike James was suspended in time and space, being hoisted for "#2 ball" which soared over his head. The moment was not lost on James, a noted humourist. He had the presence of mind to give a regal wave which would have done Elizabeth proud, to we fans on the hill. 'onya, Mike and Al. Thanks for the memories.
---