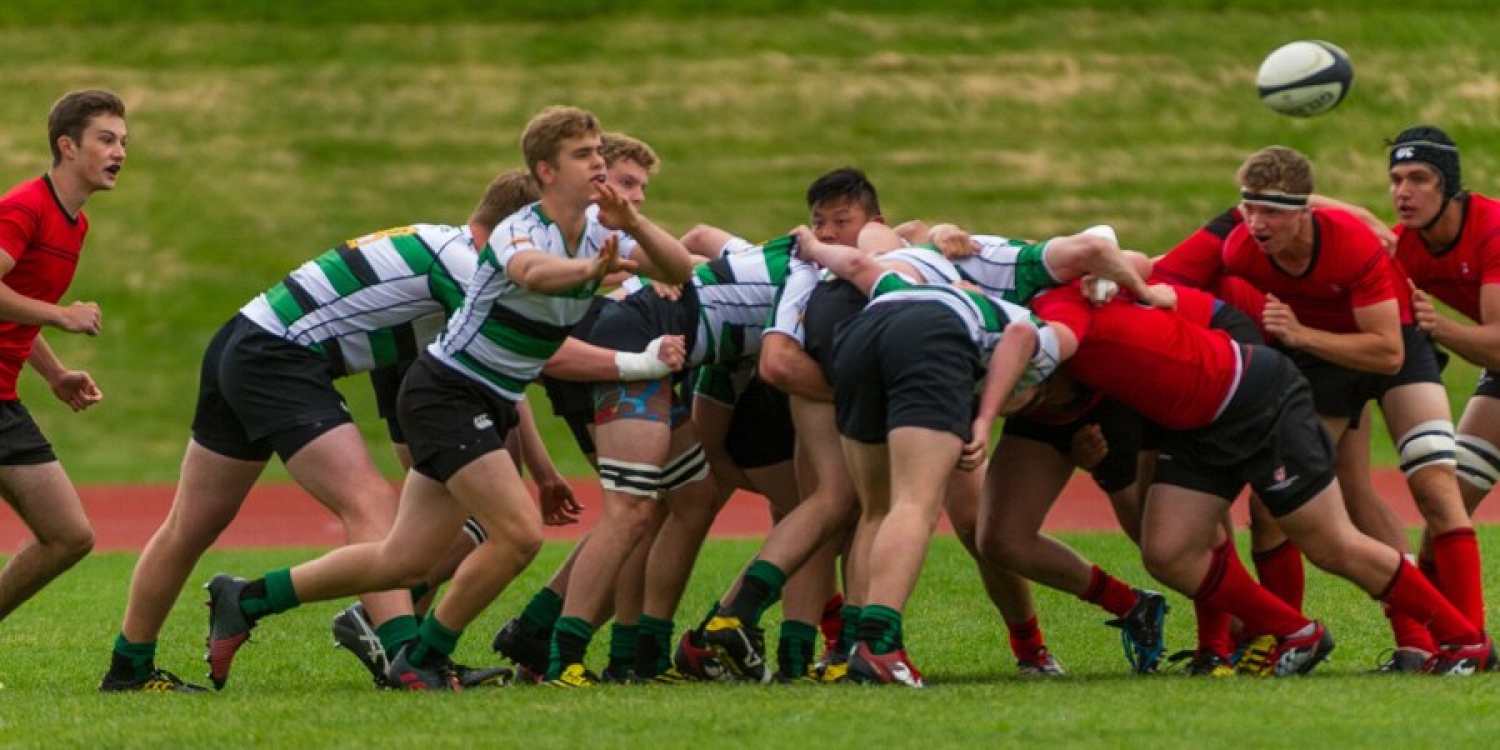 Oak Bay Barbs, Jack Carson fires one out....
Tomorrow at 5:30 p.m. Shawnigan Lake will play Oak Bay HS in the BC Schools AAAA Boys Final. This will be a repeat of the Vancouver Island Final last week. We posted a descriptive blog on this one but many missed it due to issues we had with Facebook. The link is provide HERE for a catch-up. The Barbs flexed their muscles with a solid 52 – 10 victory over the perennially-strong Carson Graham team whilst the Stags nudged St. George's, 32 – 24. The game can be viewed on a downstream, HERE. No matter the outcome, this punter reckons it will be another cracker. Whether or not the spirited high jinks of the Barbs will prevail again remains to be seen but both teams will be very highly motivated. May the best team win.
Will Oak Bay antics prevail?
Just a brief shout out to all thirty of Kingsley Jones' lads who have been named for the summer tests. Canada, led by "Deet" van der Merwe, opens Vs Scotland June 9th in Edmonton. Scotland has selected a very strong group for the short tour and it will be a true test as to just how the selected centralized group are coming along. CW is very proud to be connected with a number of the players, few who still don the Tricolour but all of whom have strong roots with us as part of their rugby pathway; Ray Barkwill; Dustin Dobravsky; Doug Fraser; DJ Sear-Duru; and Jake Ilnicki. Best of luck to all.
---