Barbs Burst Stags Bubble!
---
---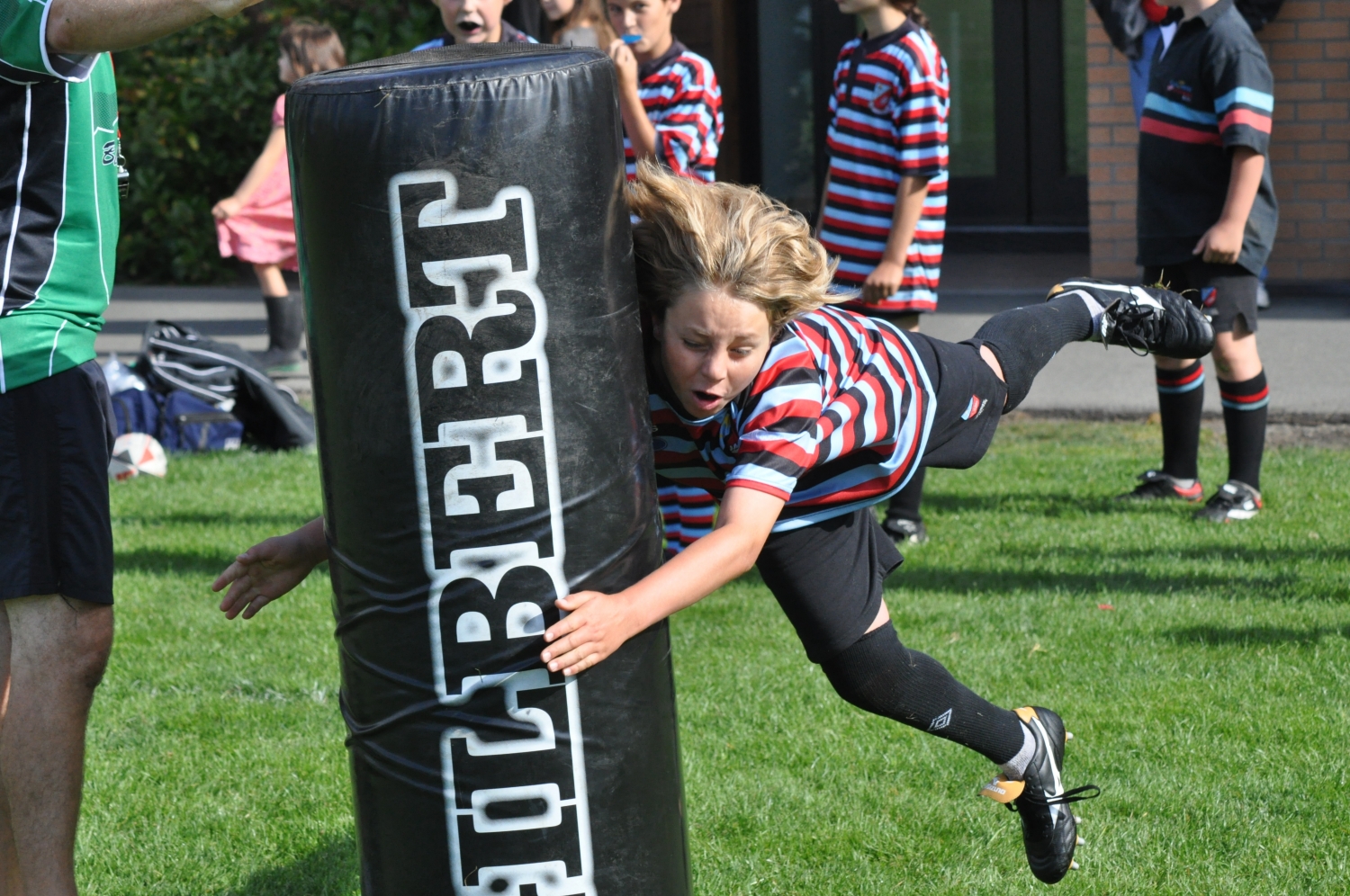 Abercrombie, fearless from an early age when he learned the art of the tackle!
Loose forward and Captain, Tom Abercrombie led his Oak Bay Barbs, including a host of CW Mini "grads" to a huge upset over SLS Stags on Wednesday. Tom tried his hand at tennis and golf after Mini days, with considerable success at both but was the pull of the team game that saw him wearing the Tricolour as a U16 player and this past fall, he was a valued member of Spennie's U18 B.C. Champs. Tom has also received honours with B.C. at Sevens and with Canada's U18 team in Ireland this year, quite the body of work!
In this match, Tom had a fiery game, scything down members of a big Shawnigan pack. Jack Carson added ten points in the 20 – 15 win for the Island Championship. Shawnigan had won eight titles on the trot and bookies would have had them favoured to continue the string, particularly as they were undefeated so far this season.
It was an exciting tussle as the lead changed hands often. The huge Shawnigan pack won the battle of the sets, only to be thwarted by some skilled pickups by MVP, Nick Carson at #8. Overall, the Stags work at the breakdown might have been deemed marginally better, yet Oak Bay pinched enough for their hard runners to ask questions. In this viewer's opinion, it was really in the second half when an obvious difference between the teams in the Energy Department was the turning point in the contest. Congratulations to both teams with the deserved victory going to The Barbs in a classic High School final. A repeat final at the BCHS Championships could be a treat!
The Captain shares the joy with The Ruggernut – a Mini mentor!

THIS WEEKEND
---