FULL DAY OF ACTION AT WINDSOR
---
---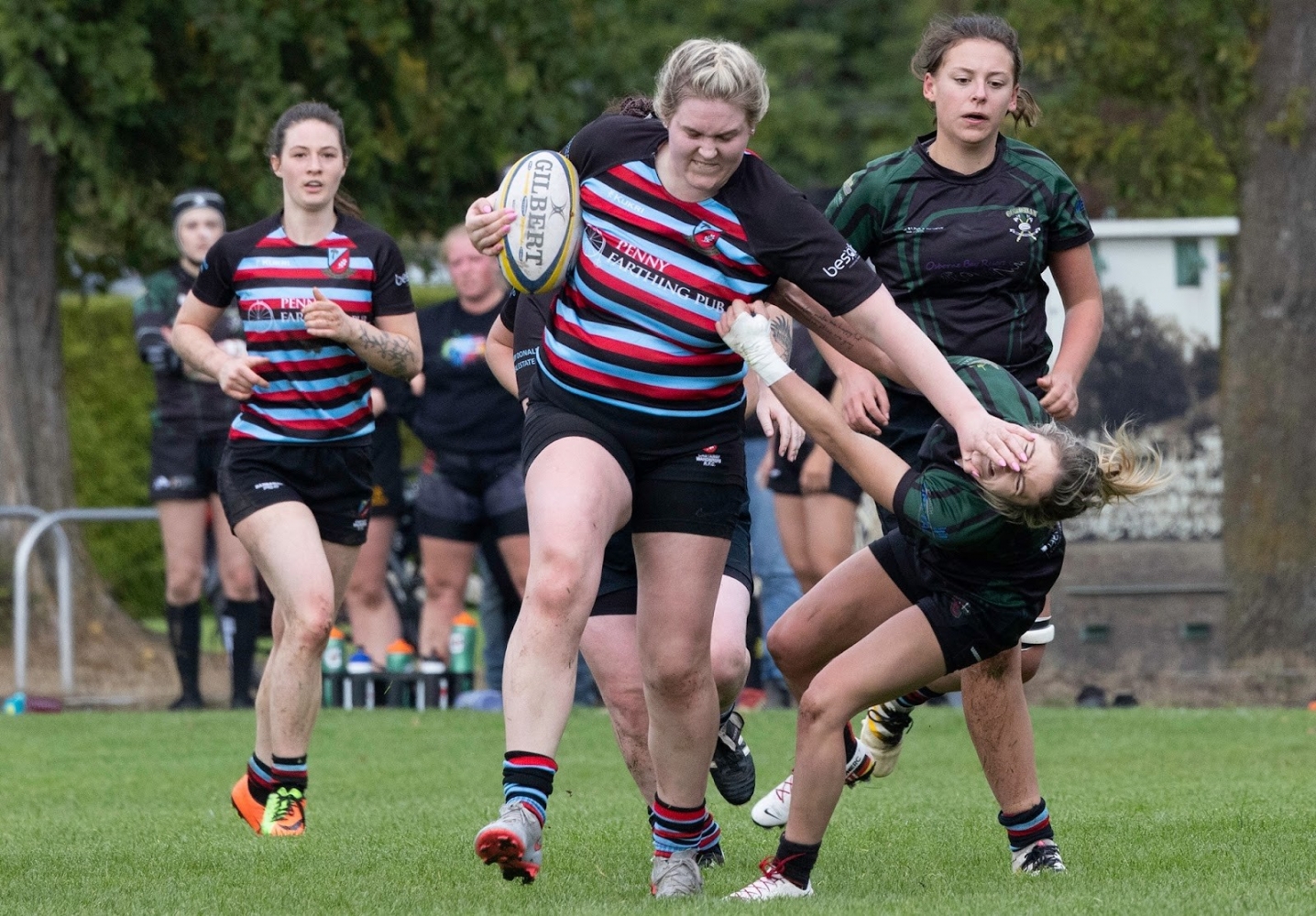 ( Photo credit - John Richardson Images )
CW Women are preparing to end their fall regular season with an intersquad face-off this Saturday. Most of the Women's fall season has consisted of games of 10's and 12-aside, due to other clubs lacking available players. CW has only played two 15-aside games to date.
CW ended last season with a strong showing of numbers - being able to field a Premier Women's team and a Div 1 team. This fall season has started off the same, with numbers increasing every practice, leading to CW being one of the only women's clubs in the province to experience growth in player numbers! We believe that CW's culture has played a huge part in this growth.
This Saturday, returning vets, Lucy Beauchemin, Emily Samek and McKenzie Eckart will captain CW I, with Adrienne Shepherd captaining CW II in this local Derby. CW invites everyone - past players, new players, injured players and super fans, to come down and show support for the CW game and celebrate the many talented athletes who are a part of the CW legacy, current and past. The match will kick off at 11:30 a.m.


Other Women's rugby news.
The UNIVERSITYSPORTS National Rugby Championships are currently being hosted in Victoria this year, bringing many past CW players back to their roots.
Some of these athletes include Jorga Cook in her rookie year for UPEI, Jesse Knaggs in her rookie year for UBC, UVIC players: Katie Elsner, Brittany Gardiner, Chloe Hill-Huse, Maelle Reed, along with other past players: Mariam Ibrahim, Ella O'Reagan, Kira Peary, Emmie Pierce and Morgan Warner.
Congratulations to all athletes playing in the Championship tournament.



NSWT RWC SEMI-FINAL
It is great to see that Sara Kaljuvee has not undergone an injury that has prevented her selection for tonight. We quote from coach Rouet; "It's of course a big step up in competition this week but we're excited for that challenge."

"We've focused this week on the areas we can improve, and I think we've been getting better each week, so our mindset doesn't change. The players have sacrificed a lot to be here, there's a job to do on Saturday and we'll arrive at Eden Park ready to go."
GO, CANADA



Last week's hopes for CW men's rugby and history repeating itself, unfortunately did not come to fruition. The men will give it another go tomorrow when Vancouver Rowing Club visits The House. This week's side appears to be a stronger selection with only a notable omission of Schelly. The three quarters will remain as is, from last week and that game together should be of use. Much will be relied upon from a strong forward pack. Braddock's return and Jake Ilnicki's insertion in the FRF should bear fruit, enabling Gavin Kratz and Sponarski to come off the bench for eighty minutes of pressure. Hopefully, the weather will not prohibit a full slate of matches to be played at the same location.
Women – 11:30 a.m., Divvies – 1:00 p.m., Prems – 2:30 p.m. (There will be a bar on site.)
---