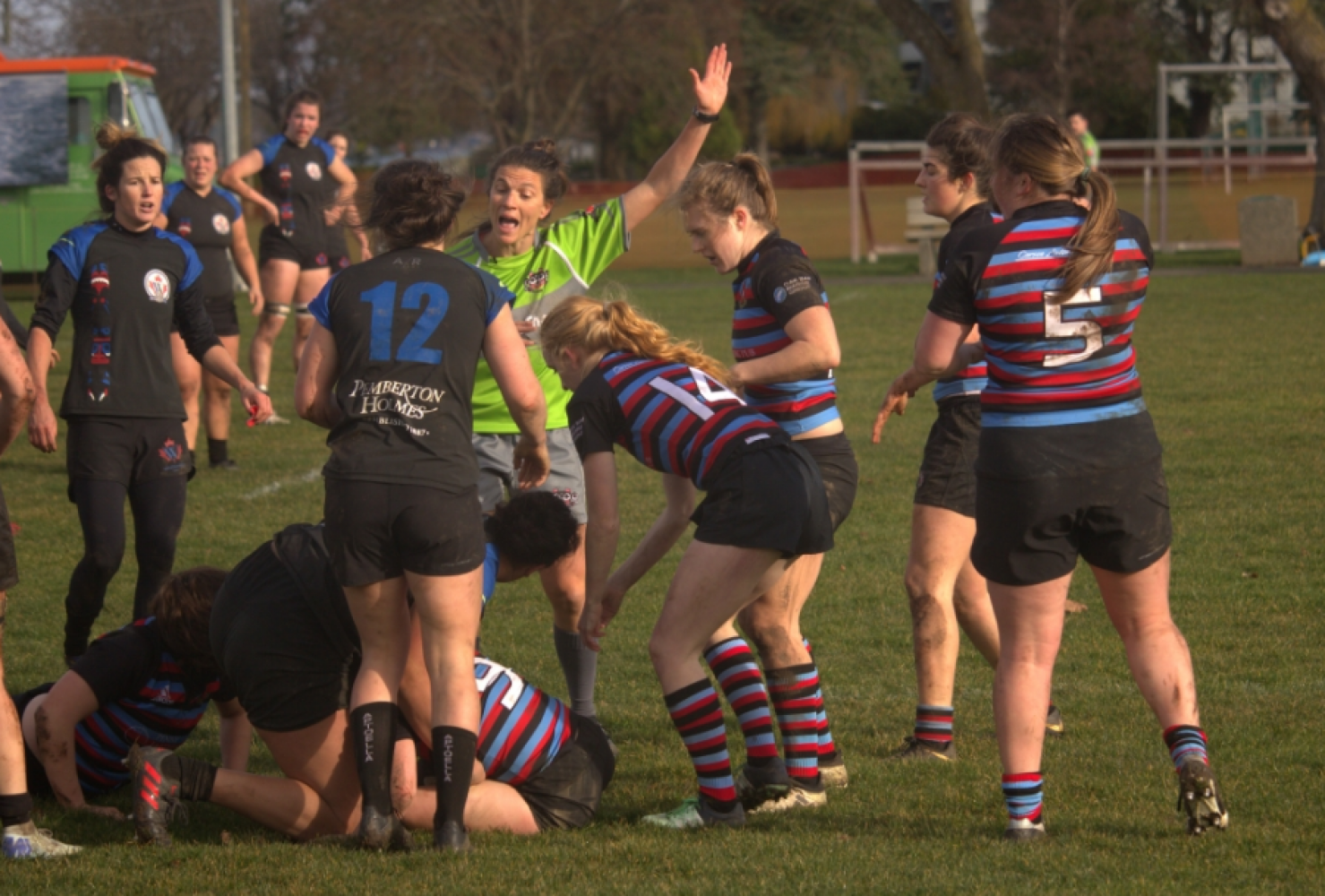 Zuss; "Not on my watch!"
Is this the season for The Tricolour women? CW has been building each game, somewhat reminiscent of the 2015/16 Premiership winning season. That year all four games went to Westshore – then there was that unforgettable B.C. Final! Of course there is no Zussman, Waters, McNally, Galbraith, Nielsen, Nedved, Keller, Senft or Crow-Hutchon. On the other hand, there are those that were there; Appleby, Folk, Sargent, Trafford and Graham (?) [Ed. Apologies for any omissions – that seems like a long time between drinks!]
Most interesting of all was Lang, in a Velox jersey. The post-game report quoted; "Rosie Lang proved unstoppable, scoring her brace…." Rosie has exchanged jerseys and is now on the side of the 'dog. Today CW has the addition of Nat's, Emily Belchos to match her game against the best. Make no mistake, Westshore, at 6 – 0 and a mammoth eleven bonus points, are still the gold standard, the undefeated bar to hurdle. Emily will join an exciting crew of; Hawkins, Loucks, Edwards-Challenger, Einarson and Leavitt. One has to favour the home team, although the spread bet would be of great interest. Today's match is slated for 12 noon kick off at Westshore. Go, you CW beauties!
---