Day Three of Sevens - Sao Paulo
---
---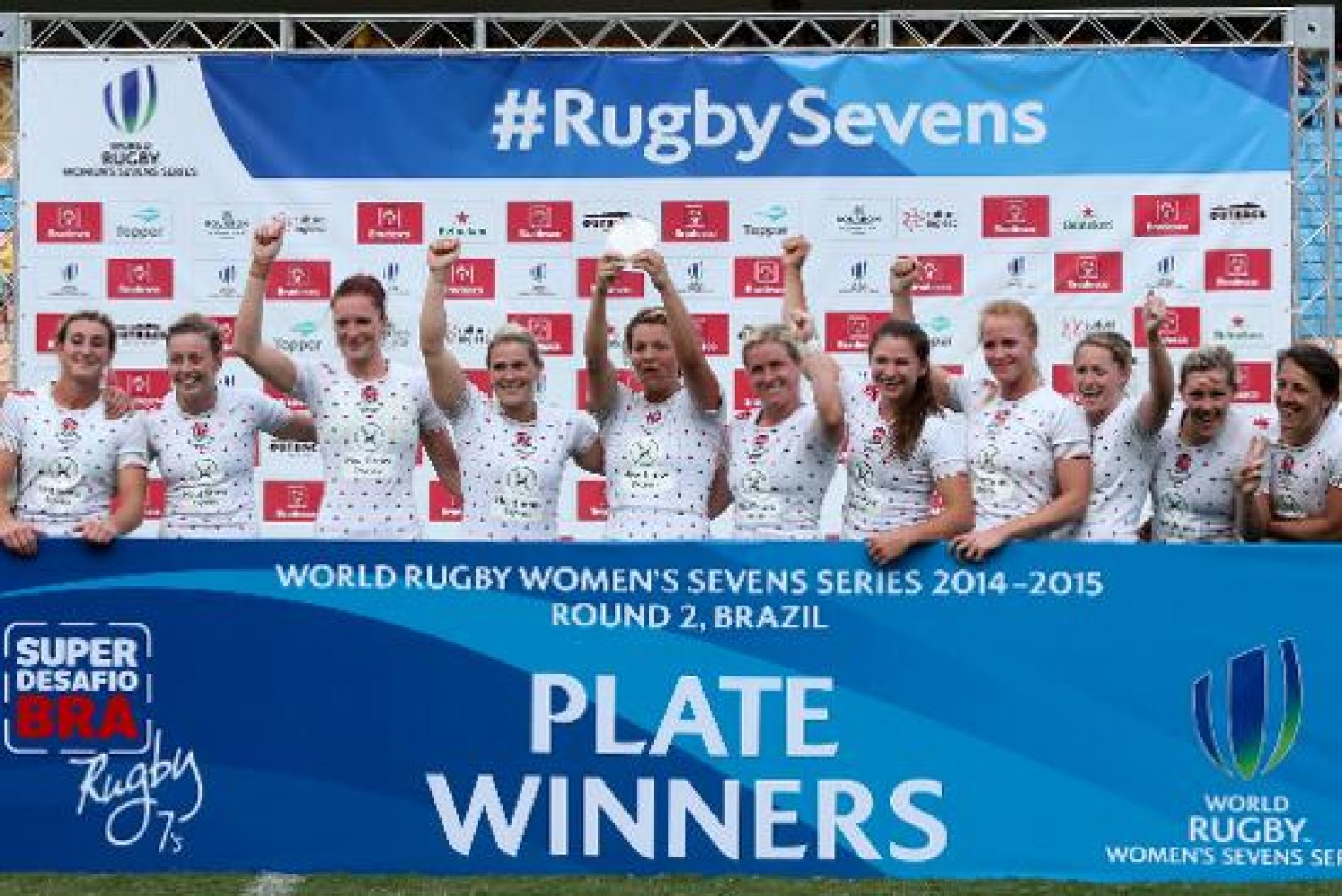 On day #1 - Canada won a hat trick of games to top their pool. Russia fell 20 – 7 in the opener in a first-ever sevens contest between the two countries. Next was the Blitzbokkettes who went down 26 – 5. The final game was against arch rivals, England. Canada was up 24 – 12 before England notched a late tally, 24 – 17. The former English captain quoted; "….these girls are so strong and fit". No argument from this source! Canada was to face Russia again in the quarter-finals. Russia tied England 17 – 17 and walloped RSA, 40 – 0 in their other pool games.

Early morning - Canada defeated Russia, 22 – 10 to face the Aussies in semis action. Ghislaine Landry led the try scoring parade momentarily (and she finished in second place). Captain Kish and Paquin had played strong supporting roles as the women played good team sevens. Notable for this viewer was an excellently manicured pitch in a large stadium but it looked like the attendance was very sparse, - loved the lone party of eight around the Maple Leaf! Victoria can really put on a show at Westhills because that stadium can be crammed which will show well to the rugby world. Let's get behind this one and hopefully, BCRU will postpone local CDI contests!
The semis opened tentatively as both teams tested, knowing each other's strengths well. The referee was not happy with close attention by defenders at the breakdown and the Aussies were carded. Unfortunately, our girls could not get an advantage and when Canada was carded with a mere thirty seconds on the clock, Australia worked a good overlap for the first score and half-time lead, 5 – 0.
The second half opened and Canada made a glaring error by kicking rather than keeping ball in hand, fortunately, naught came of it. Play was evenly matched and it was Canada's Landry who made a magnificent effort to finish good pressure and scored a well-deserved try. With the covert, Canada led 7 -5 with about two minutes on the clock. Canada forced their defence forward and had Aussie in their 22 with about a minute remaining. Most unfortunately, a desperate but well managed passing sequence, sprung an Australian player on the overlap and she went 90 meters for the game winner. Canada – gutted but our ladies know they are clearly the second or third best team in the world at this tournament and within a coin toss of battling for top spot.
The ladies were left to play for third spot. They showed no letdown and scored off the opening phases, maintained possession and throttled France whenever they had the ball, leading 12 – 0 at the interval and it could have been more. Some tiredness was evident in the second half but France really flagged. Canada scored their third try as a result of aggressive defence. Two minutes remained when a card was given to Canada for some careless "interference" but it was all over bar the shouting and"three cheers to Canada" it is – 'onyas, all. Great stuff. One cannot but be impressed with the running skills, the rugby skills and the passion and commitment from this group.
---