CW U14 & U16 Host Tour from Cochrane, Alberta
---
---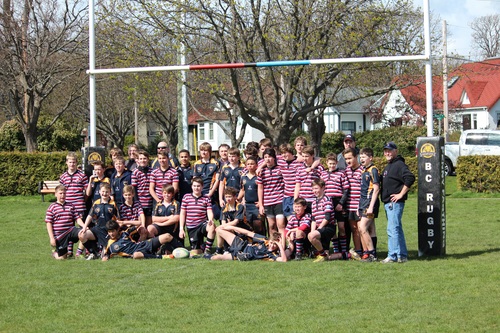 CW U14 and U16 had a great opportunity to host a team from Cochrane. Alberta on Sunday in some fine Island weather that the Alberta lads savoured.
The day started with a great 13 aside match for the U14s and continued with some sevens rugby for the older team. Both fixtures showed a great deal of grit from our Alberta friends as they were on the last day of their tour and had a few bumps and bruises from previous play.
The games were followed by a delicious pulled pork feast. We hope to continue the inter-province camaraderie...who knows when a CW tour to Alberta might happen. Thanks to all the parents, supporters and club executive who helped make this happen.
---