Best In League Come To Town
---
---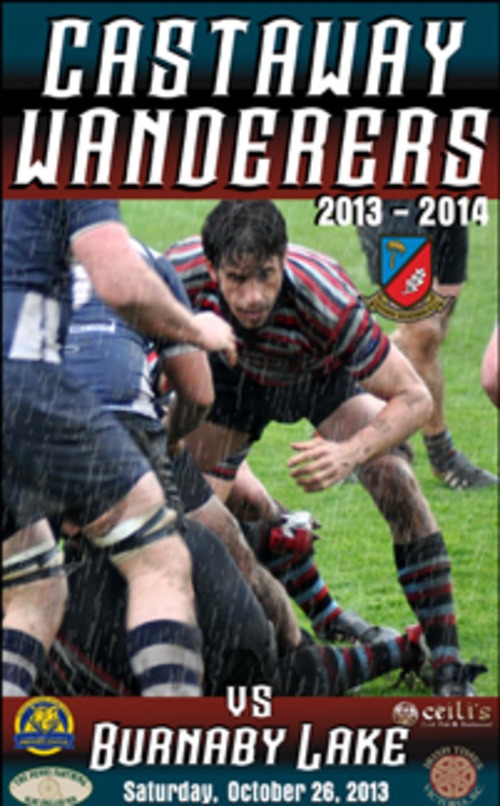 League leading, Burnaby Lakers will be at Windsor tomorrow when they take on the locals in First Div action at 1:00 p.m. and Premier at 2:45. Burnaby will be gunning for a Tricolor scalp as Windsor has been a nemesis for some time for The Lakers. Burnaby sport a very accomplished group in both grades. We will keep this report to Premier rugby. Last week, CW played fifty minutes of very good, controlled, hard rugby but really fell apart when pressured out wide and with pace. It is a tough ask of the boys for most of them to have to play a full eighty however, that is the way it is - old school football!
It is an almost identical CW squad, wiith the exception of Emmanuel Parris who we welcome to the club. Parris is a speedster of outstanding pedigree and the centers will be shovelling plenty of ball his way. Having said that, he will also be a marked man. Good athletes always like to test themselves against the best, so we will see with interest, the outcome. DJ Sear beefs up the FRF, no denigration to Scotty but younger legs will be useful and hopefully The Bus is on the bench. Last week Braddock, van Buren, Kehoe and Ilnicki got through heaps. With Daumer and Middleton now having a run under the belt at this level, much more will be expected. Dingwall is not out of place but will need to reach down, as Burnaby is a very physical side. The backs repeat the Armstrong/Buckley combination, one we like. Kyle, with more focus, can be a real danger man and it would be good to see him back in the sites of RC. Fat Jonny will be all the better for his first hit out of the season last week.
Burnaby brings a pack of hard men, led by Luca, Lackner and Gough in the forwards and complimented with a classy backline who love to throw it around, providing entertaining rugby. Two imports, Love and Reekie take the ball from Ryan at #10 (whose boot is also punishing) and we haven't even mentioned Dolesau yet! Joe had a great ARC in this pundit's opinion, akin to Armstrong last year and it is a mystery why he has been ommitted by NSMT for the coming Maori match. He will be looking to impress, with the hopes of being included in the European Tour. That's the lowdown. Sometimes predictions can be readily forthcoming but not this week. I liked the work and game plan for what I saw of last week (forty minutes!) and if that can be extended with fewer errors, CW are definitely in with a chance. Clearly, Burnaby are the current class of the League and will be tough to topple.
Get on down to Windsor, it could be one of the better contests you will see this season.
POST MATCH; THE TEMPLE...714 DISCOVERY STREET...REMEMBER - IMBIBE RESPONSIBLY, GO, CW!
---