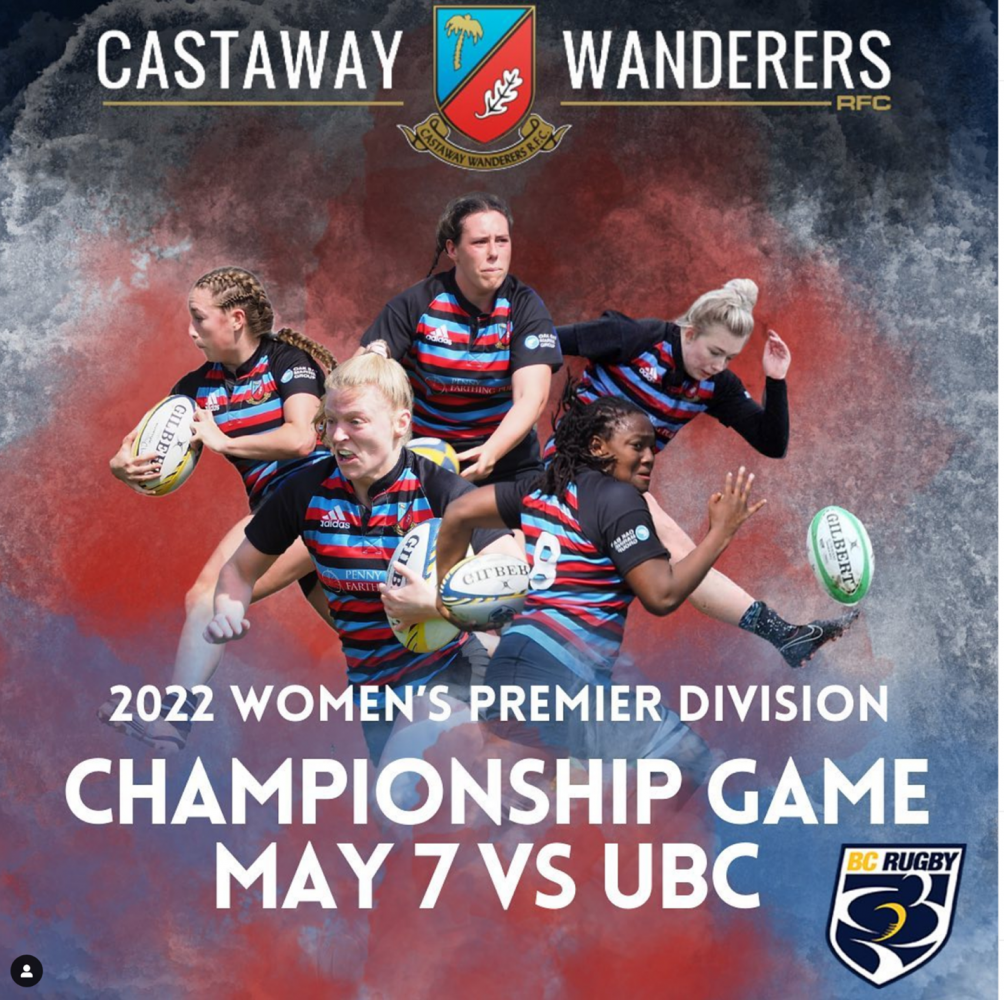 CW's Senior Women's team will play in their second BC Provincial final in their short six-year history, on Saturday. In their inaugural season CW Premier women were successful in winning the championship in an exciting game vs cross-town rival, Westshore. Flash forward to 2022 and much has changed in the Women's Premier League. The UBC Women's team has grown immensely under the guidance of Dean Murten and Maria Gallo over the last few years and has become a force in Canada West and National CIS championships. Their scholarship attraction power has gathered a group of athletes who have translated that strength to the BC Women's Premier League. UBC finished on top of the table with only one loss, that being to CW. UBC will present a significant challenge for the Tricolour women. CW's season would have been deemed to be a "building year", however, things have progressed rapidly. The journey to the Finals was somewhat easier for UBC as their semi-final clash with Westshore was a forfeit. CW women had a much tougher journey against Capilano women with a semi-final which could have gone either way, CW prevailing with some late-game heroics.
As to Saturday's encounter, it must be said that UBC holds the upper hand, having defeated CW at home in their last encounter. Akin to their men's team, they have amassed an average of fifty points scored per game. However, it is finals rugby, and it can be expected that both teams will come out firing and a competitive and exciting encounter will decide the outcome. Just maybe, we can expect a Cinderella finish as witnessed six years ago where CW was the underdog vs Westshore. Three members of that team are players on our present squad - Julia Folk, Frelen Gorst and Adrienne Shepherd. Caitie McNally also played on that team, and she is now coaching.
Saturday's team is a mixture of experience and youth. Capped players, Julia Schell and Temi Agunjimi, as well as youthful players who have graduated from our Junior Program (Ella Gallant, Renee Cook and Avalon Crawford), will be in the mix. CW is very excited that Captain, Louise Eriksson is back in the line-up. Her solid leadership of the forwards will be supported in the backs from Co-captain, Emily Samek. Maddy Aberg, who was six of six with the boot in the semis could feature prominently if the match is close.
Saturday will be first for BC Rugby Finals, with the Women featuring with the "main game", a 4:15 p.m. Kickoff at South Surrey.
CW Men reach for the stars!
There will be more than one storyline to the BC Men's Final on Saturday. Not all of the eggs will be in the Bowd basket! CW has not arrived at the final by being a one-trick pony. A fascinating sidebar for long-time CW followers will be the appearance of seven young men from the Ceedub Minis & Age Grade farm – David Carson, Jack Carson, and Max Abercrombie from UBC and Gavin Kratz, 'Director' Schelly, Mike Fuialefau and John Humphries for CW. A more than "fair" bunch of talent here! The Carson Quartet is a vital part of the UBC machine. Tricolour fans know Schelly, Fuli, and Humphries but have also been treated to Gavin's contribution to the FRF this season.
UBC's pedigree cannot be questioned and their results this season, a credit to them as they have marched, rather easily to the Final. Our CW boys have experienced a couple of blips which have seasoned and improved the team. UBC is a scoring machine, averaging 48 points per outing, with a mammoth 252 points differential. Only the Ravens got close, losing a heartbreaker by a single point. These stats maybe a guide for some as to the outcome, but as we know, the bean-counters' guesses are out the door when it comes to finals. CW selections have been consistent, and the bench has provided five tries in two games. We have the ingredients for a contest that will be much closer than most pundits would prognosticate. Kickoff, 2:30 p.m., South Surrey Athletic Park.
BAM!
Schelly
VS


Jacko


FOOTNOTES:

A FIRST?? CONGRATULATIONS TO CW'S ADRIENNE & JOHN (BRADDOCK). A PROBABLE "FIRST" - A HUSBAND & WIFE DUO, SELECTED FOR THEIR RESPECTIVE SQUADS TO PLAY BRU FINALS. 'ONYAS!

---