CW Girls program - coaching and management announcement for 2019/2020
---
---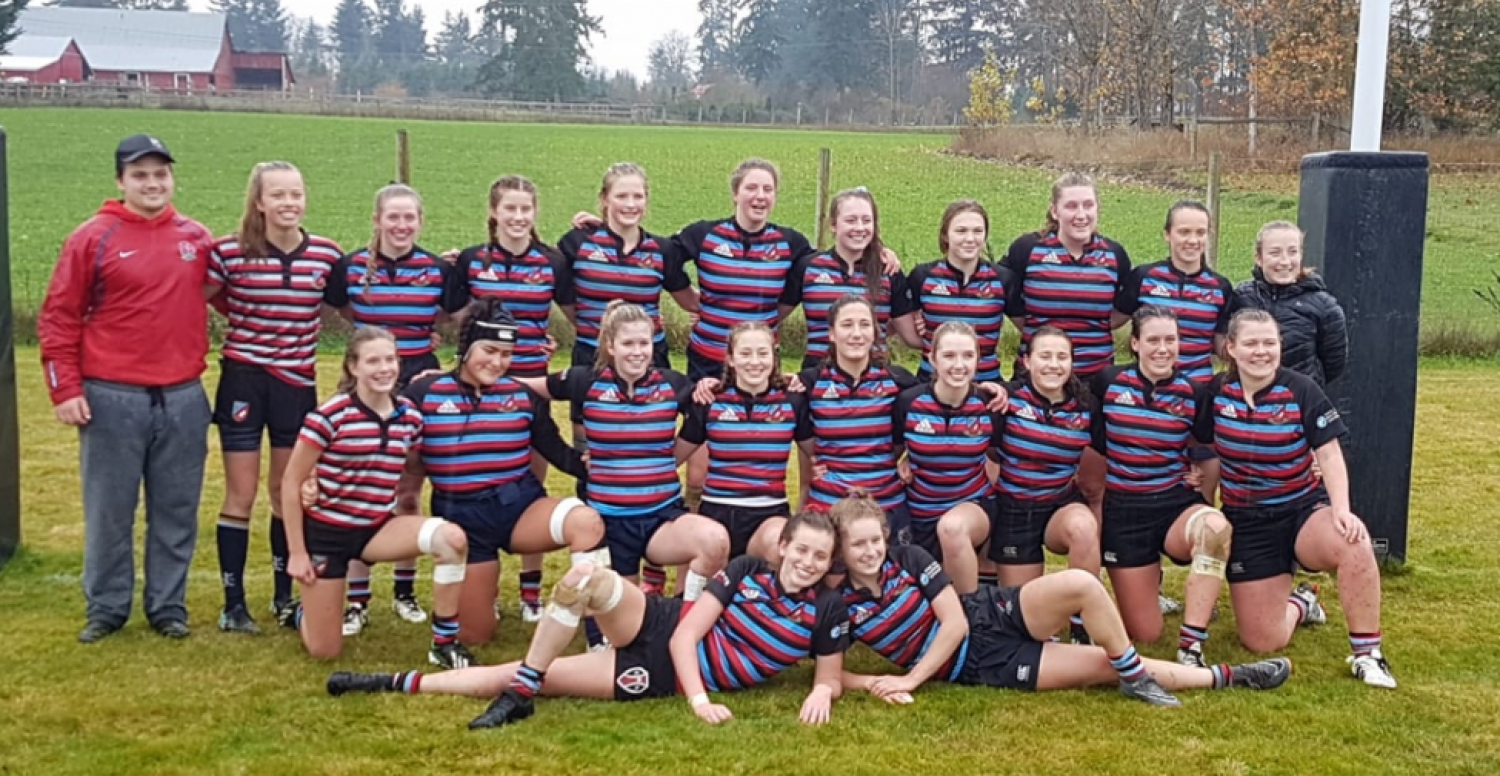 CW is pleased to announce its coaching and management line-up for the upcoming 2019/2020 season. CW Girls Rugby is a well-established program that was started in 2011/2012 with handful of athletes and is now supporting multiple age grades. This award-winning program (3 Rugby Canada National awards) is entering its 9th year and continues to grow.
The program now supports girls only development format for girls ranging from the U12 to U18 age grades with over 60 girls now participating. CW has been a leader in girl's rugby development in the Victoria area and has been very active in developing dedicated girl's programs at the club and high school level.
For this upcoming season, our coaching team will be as follows (follow links to learn about the coaches):
U19 – Olly Winser and Aaron Cook will be coaching this division. Both coaches bring wealth of experience from coaching club and high school teams through to regional and provincial teams over the past number of years. Aaron is long-standing coach at CW with two daughters involved in the program with regional and provincial experience coaching boys and girls teams. Olly is a teacher at a local high school and has coached at school, regional and provincial teams. Both are active players with Olly turning out for the CW senior men's team and Aaron a regular with the Ebb Tide. The U19 and U16 team is organized and kept on track by Brian Huse.
U16 – Shane Muldrew is coming over from the U14 boys program to join last year's U16 coach, Lauren Sargent, this season. This growing division will benefit greatly from these two experienced coaches. Lauren and Shane have coached girls' teams at the high school, regional and provincial levels.
U14 – Our contingent of Rugby Dads with Daughters, Chris May, Ed Knaggs and Jeff Hayes will be running this great group players. It is a fun group and they are looking forward to the new players from U12 and new players from the elementary and middle school leagues. The U14 team is managed by two fantastically orgamized mums, Tin Kwan and Judy Payne.
In addition, our program works closely with local coaches and Rugby Canada to provide top-notch instruction to the athletes. We have produced National, Provincial and University level athletes that often return to giveback to the program.
The program supports three full divisions in a competitive environment for the following age grades. For more information on each, select the link on each of the programs listed below:
Under 19 - Girls in the U16 to U18 ages compete in a fall provincial league with teams from the island and mainland.
Under 16 – this is a fast growing division at CW and other club programs on the island. League now has teams from lower island (JBAA/Westshore, CW, Cowichan, & growing north island clubs)
Under 14- This division has now expanded with other clubs now participating (JBAA, Westshore). Competitions with local clubs and participation in Kamloops and end of season tournaments.
Mini rugby - non-contact co-ed programs for girls:
U10-U12- younger girls participate with the older team at practice and are introduced to an all-girls format
U6-U8 – Girls participate in CW minis co-ed programs and will join in with all-girls events when appropriate
While the program is focused on skill development and player development through the player pathway, competitive games are introduced as early as possible with CW teams entering inter-club competition. The CW U19 girls program has seen recent success in the Provincial U18 division where it won the provincial championship last year (2018/2019).
Just as important as the on-field results, the program promotes inclusiveness and personal development through leadership opportunities within the club and rugby community.
For more information on our girls youth programs, feel free to contact program coaching/management teams directly through each program webpage or through our general inquiry e-mail ([email protected]).
Registration for our programs can be found HERE
---