All's Not According to Hoyle
---
---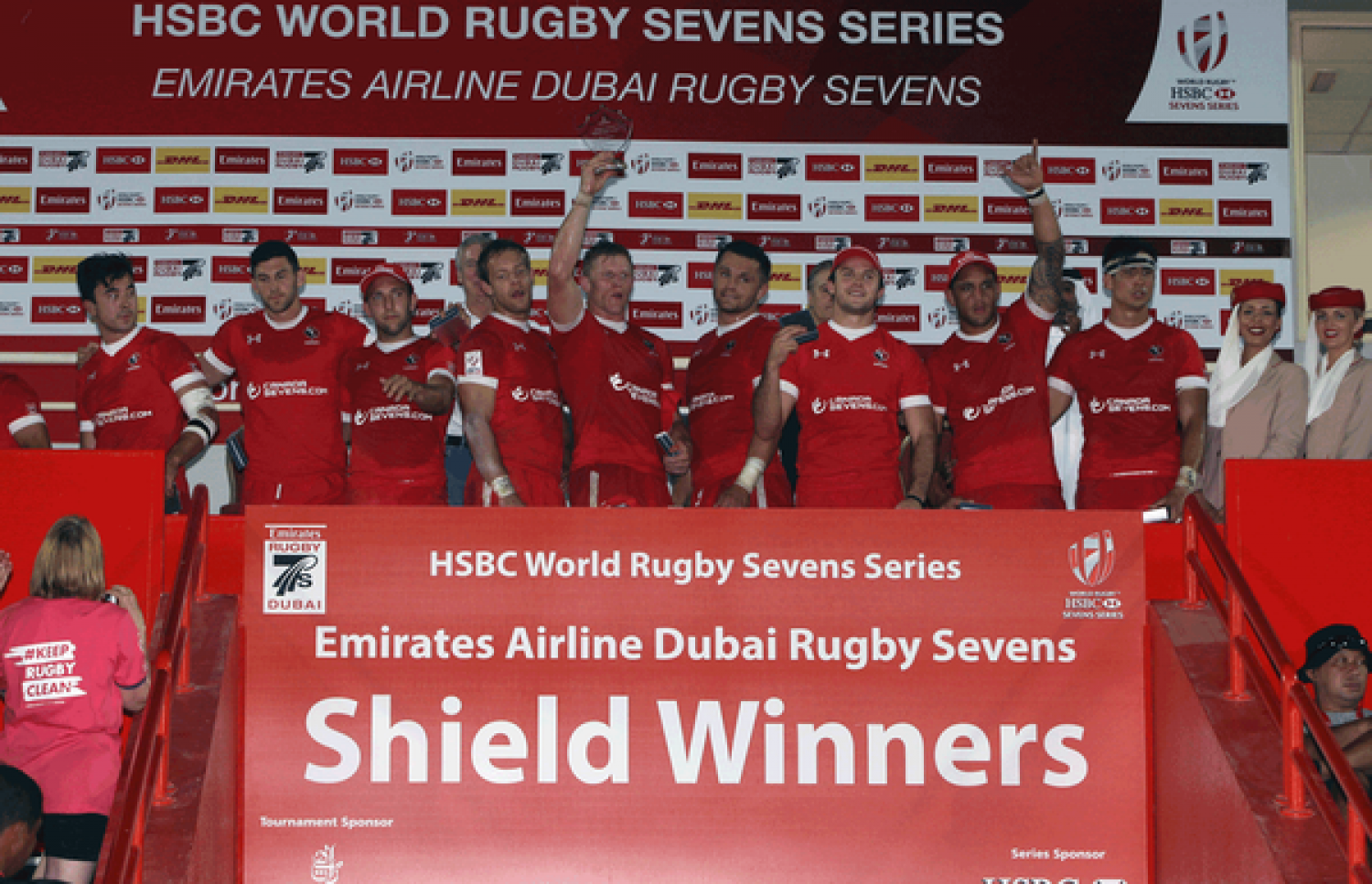 The NSMT finished day #2 at Dubai with a pair of wins to pull out the Shield title and earn three points, finishing in 13th place. The wins came over Portugal, 31 – 14 and a re-match victory over Japan, 19 – 17. Coach Middleton has stated that he did not think the boys played to their capability, so it will be interesting to see just what he does to extricate them from this predicament in future.
U.S.A. was the surprise of Dubai, defeating N.Z. twice, the second time rather convincingly to place third and Fiji dominated the Cup Final over England, 28 – 17. The Show now heads down to Cape Town where Canada finds themselves in with Samoa, France and N.Z. A win over Samoa would lay down a vital gauntlet for Repecharge for Rio. Go, you good things.
Have not been able to spend enough time to bring readers Maple Leaf Men's and Women's VII's results however the Women's Maple Leafs XV's re-matched England today, after leading at the half, they failed to add any second stanza points, losing 19 – 21 in another close tussle. If one was to make any comment it would be in agreement with the coach who said this exercise was a success. To play England at Home, a country that has a huge number of women ruggers registered and do well is a job well done. The many young players would have experienced the "step up" and should serve the program good stead.
FOOTNOTE – Ciaran Hearn started for London Irish today against Harlequins, however the Exiles continued a downward spiral, losing 38 – 7.
Testy winter weather in Victoria. We look forward to bringing you the Barnard Cup report tomorrow, compliments of one of our President's Elite Sponsors – The Penny Farthing Pub. Go, Ceedub.
---