Adversity Aplenty for Tricolours
---
---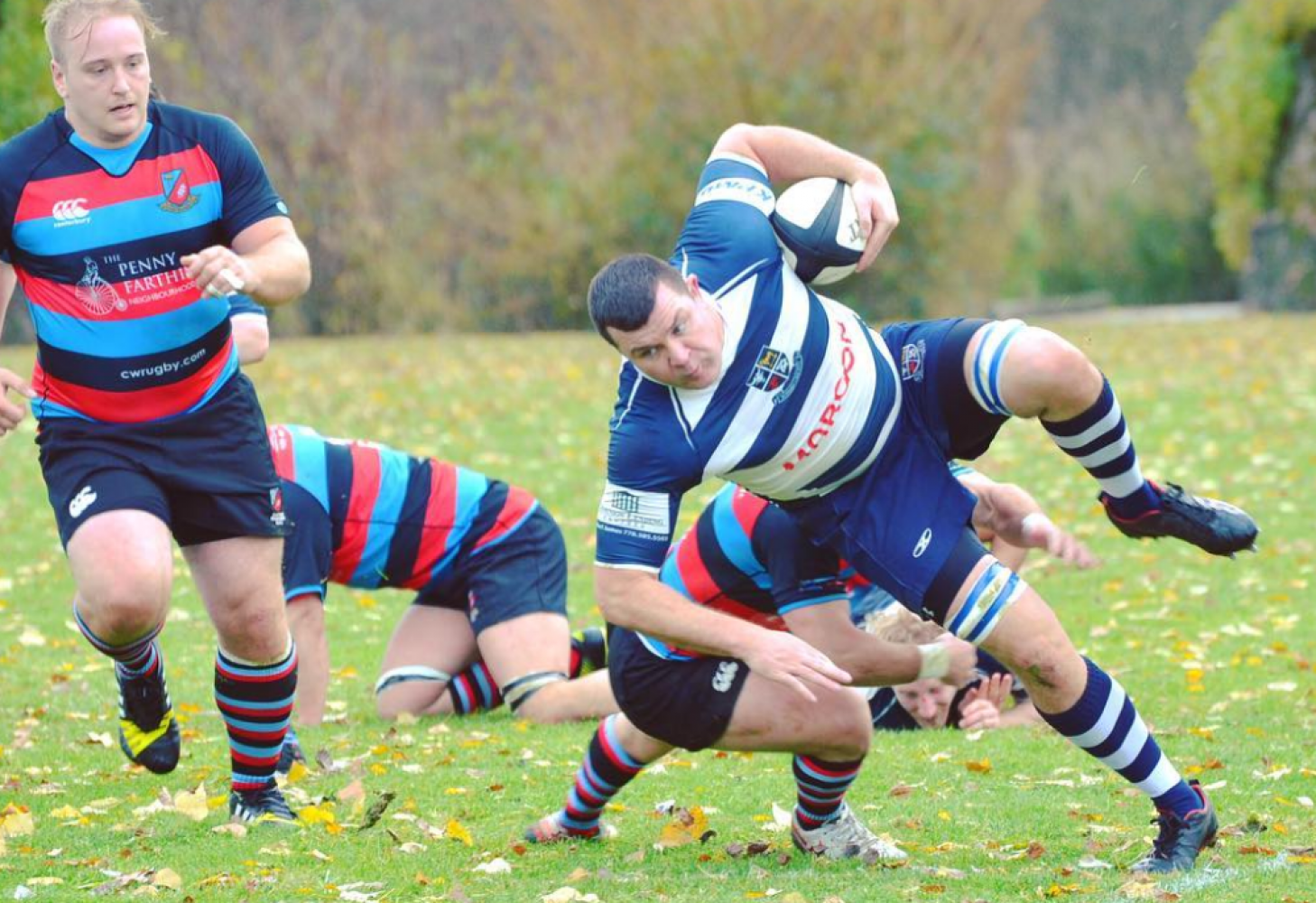 This week's game reports are provided compliments of The Sage. The Reserves selection was severely fragmented when three of their finest were called on for Premier duty on Saturday, this following the Thursday night selection. This was attributed to injury, work and a suspension, forcing the Reserves to have to agree with Burnaby to de-power the scrums and forfeit the result. In the spirit of rugby, Burnaby agreed and the sixteen boys who could take the field had a good game with the league-leaders.

The Lakers Reserves are a well drilled, experienced, group and on this day did not disappoint their home fans with a good show of running rugby. For CW, getting up for a defaulted game was a challenge, but work hard, our boys did and they made the second half a much better effort than the first. That said, the game did start off with about ten minutes of CW pressure in the Burnaby zone but the home side held, leading to an eventual break out and try. Throughout the game, individual Burnaby runners were a handful; breaking first up tackles and ably supported by players to the left and right awaiting the inevitable off load. This drive and off load game is a feature of Burnaby club's play as it was to be repeated in the Premier game. It was effective and well executed. Schellenberger scored the only CW try in the first half following a period of ball retention and a quick dart for the line.

With CW down to fourteen men due to an injury to Matt Kelly (who had been doing a great job in his ''new'' role as flanker), somehow, the boys mustered sustained pressure, resulting in tries by Justin Logan and new comer 18 yr. old prop, Kris Uschold. More points may have followed if CW line outs had achieved any semblance of order. Oli Winser worked hard all day with ball in hand as well as in his leadership role when heads were down. But it must be said that the lads took the challenge in their stride, with commitments to return home, regroup and meet the Ravens with a healthy squad with fresh subs available. Final BLRFC 55 CW 22. Congratulations to Burnaby on a very clinical win and thanks to the M-i-M.

To the Match-of-the-Day. CW got off to a very good start (no ferry legs on this day), with a ton of attack phases which bore no score and Burnaby was able to strip a runner and clear to touch. Undaunted, CW came again with power and phases. Haydn Evans finished off with a drive for the opening try. His second was soon to follow. (Having a "Hay Day" – spurred to play to his potential – 'onya, Haydn!). In between Evans brace from a feed from Adibe, Burnaby worked their possession via hard running with valuable off-loads to earn a matching tally. As noted earlier, hard running and off-loads were a highlights of Burnaby's play. Eighty minutes of pace and power at the Lake on this day. Povey added a trey to put the Visitors ahead, 15 – 12 at the break.

As the second half progressed, CW amped up attack and defence an effort that was to take its toll ….Haydn Evans off….Andrew Tiedemann off….Anton Ngongo off….yet the injury replacements came in and delivered. Pullin sliced his way over to put CW ahead, 22 – 17. Burnaby them mustered another try to take their first lead at 24 – 22. Despite an almighty effort from Fraser and a perfect chip from 'Ice', Johnston was ruled to have knocked on. A last gasp attempt went awry with a missed penalty and the whistle blew.

For this observer to note that despite adversity, the boys found themselves clinging to a five point lead, and relishing the going, making the match a nail-biter to the end, was a tribute. Dala had his best game this season, along with others. 'Ice Man' Povey at #10 orchestrated with pass and boot, a danger all day. Yama was chosen "forward of the game" and he too was 100% on fire all day. Brett Johnson, chosen "back of the match", showed his talent for eighty dangerous minutes and in the final few minutes came ever so close to touching down in the corner.

In conclusion, it's fair to say one never (player or spectator), comes away feeling good after a loss. But the lads after this match, can look at themselves in the mirror, knowing this battle will be replayed with potentially, a different end result. The pace; the intensity; the power in contact; the strategy accomplished by the team now setting the bar much higher. There can be no looking back and no letting up. The Ravens are coming! Thanks to Burnaby for a good game and hosting.

(Ed. A "Gut-Wrenching Post Mortem", from the video. 'Ice Man' has been a deserved moniker earned by Robbie Povey last season due to his antics of pulling games from the fire. Unfortunately, this reliable campaigner missed a kickable penalty with ticks left on the clock. Brent Johnston was deemed to have "knocked on" a certain try, on the advice of the AR. To this viewer the ball looked to have been lost after first, grounding over the line – a successful VMR in my opinion! And so it goes, the fates definitely not aligning on this day. For those folk who have time on their hands, the video records an intense and very even game – a coin toss, with CW perhaps being a little unlucky? Huge plaudits to all of the Reserves who came to the fray, two or three guys playing a match and three –quarters. Thanks to The Sage for his report.)
Johnston and Uschold - Hat Hat Earners!
---