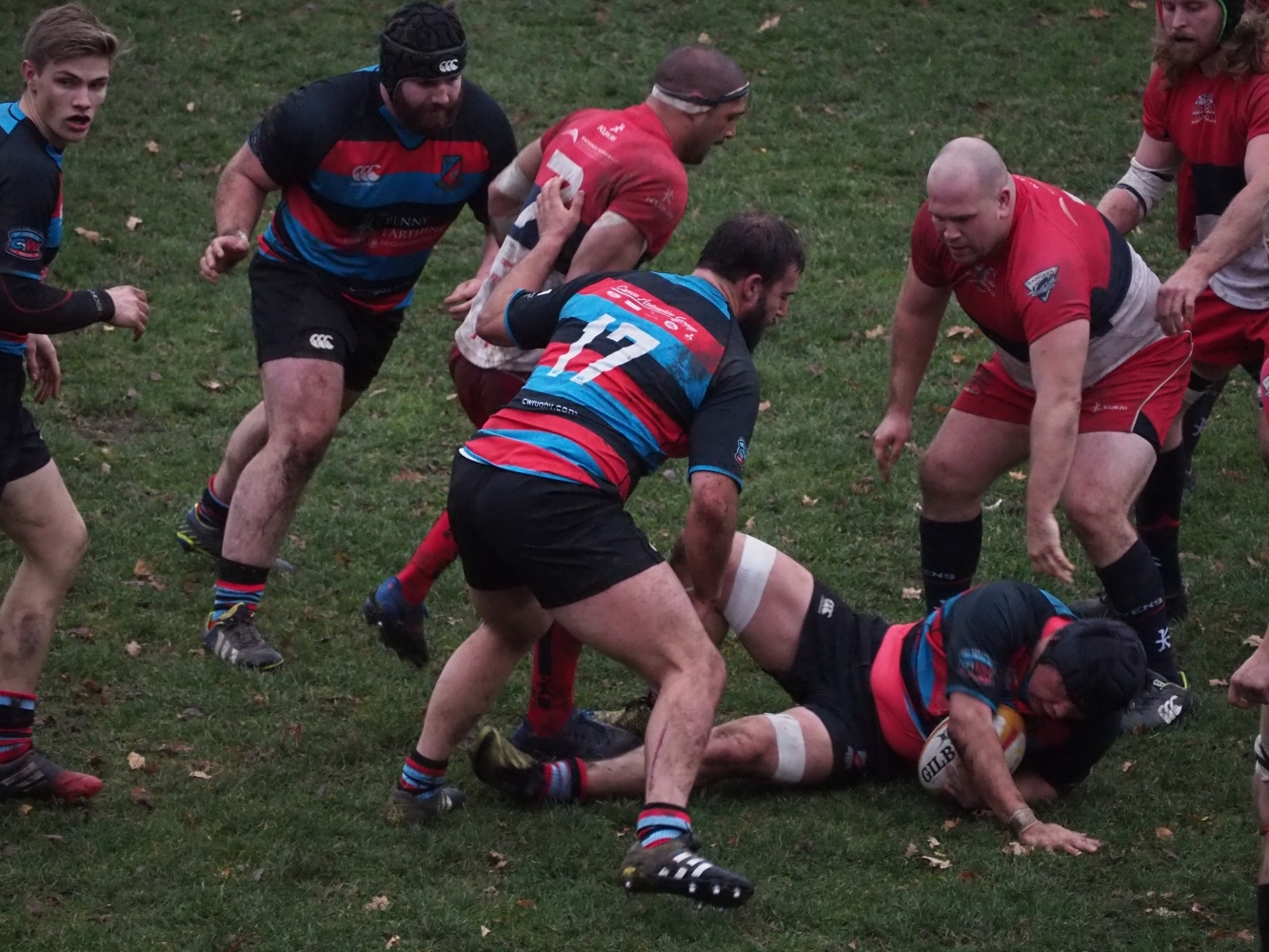 The House of Windsor will witness three hard matches tomorrow. First up, we welcome after a long lapse, Kats RFC. Who can remember the last time, no doubt, Vs the Wanderers, yonks ago. CW's Islanders, with a win, could assure home field advantage for the Playoffs in Div.3. K.O. 11:30 a.m.
The Divvies face off against, the League leaders. UBCOB Rippers were last here four years ago. The contest was a track meet, resulting in a 43 – 31 win for the Visitors. In the intervening years, the Rippers have proven to be the team to beat, winning the league in two or three of those years. The Home club will miss the experience and leadership of Olly Winser, however, his replacement at #10, Sandner, will back himself to do a good job. I would guess that if the forwards, led by Captain Hohert and with the experienced Ilnicki, Gerhardt, and Sutherland around him, can hold their own, the outcome could be tight for the heavily favoured Rippers. Divvies know they must step up following recent, sub par showings. K.O. 1:00 p.m.
The main game kicks off at 2:30 p.m. and should be a cracker. Despite both teams having an equal record, my calculations put Ravens ahead with an extra bonus point. I suspect the bookies may also have the birds as favourites by a couple of points. The previous encounter at this venue resulted in The Tricolours favour, after a blazing first half, 38 – 12. The score line this time round will be much tighter, particularly in light of the fact that the Ravens have notched a couple of Premiership titles in between! On that day for the Ravens, Moylette, Hamilton, Sandover-Best, McLelland and O'Donaghue stood out. Bradley and Kegode were M-o-M for CW, with Evans, Hall F., Schelly, Adibe, Dalsin, Braddock and Dawe earning mention.
Tomorrow, we welcome James Carson back to Windsor, a ground he spent countless hours on between the ages of 8 – 18. McLelland is back, even more dangerous, notching a try-a-game and Dave Donoghue Captains the Ravens. This group is surrounded by quality. Big lock, Helgason, loosie Chan, notably in the forwards and hard-running centre Mason, speedster Hase and prolific point-scorer and playmaker, Mellish, in the backs. CW will oppose with a solid pack, led by Chisholm with more than capable support #1 – 8. Bowd returns to link with Pilgrim as an inventive pair of Halves and Adibe and Schelly are still more than holding their own. Both benches appear to have a formidable collection to add to the fray.
ALL PROCEEDS FROM THE GATE to UKRANIAN CULTURAL CENTRE for aid for immigrant settlement in Victoria.



DO NOT MISS THIS ONE. JOIN OUR 16TH MAN.
SIMON FRASER
Look out! Here they come, the girls in the bright white sports car!
First Divvies at Burnaby Mountain.

P.S. A HUGE shout out to our trainers, recognised at our Annual Awards Dinner, for a dedicated and professional job. 'onyas!

Photo credits, Wendy Norman & Allastair Howes
---