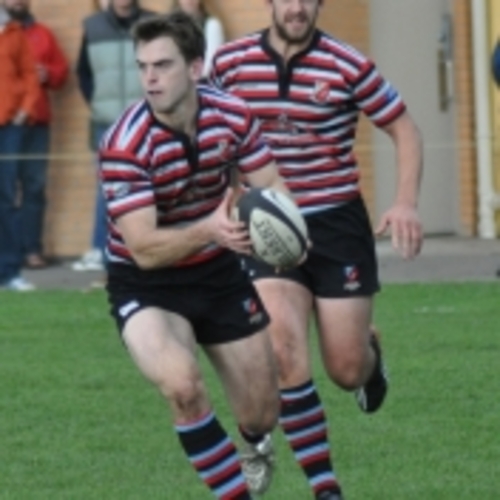 A feast of rugby takes place tomorrow. It all starts at 10:00 a.m. PST when Canada plays NZ Maori in Toronto. Unfortunately, at this late stage, we are still unable to procure a starting XV for the Maple Leafs but we know for sure there will be some Tricolor connections involved. We wish the boys all the best against a very tough opponent.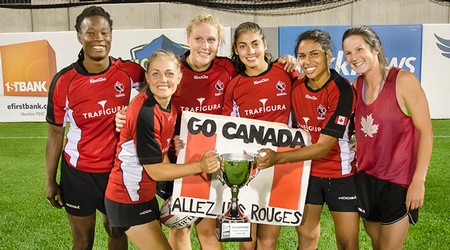 Canada's NSWT plays France in XV's tomorrow as well. This will be the first of three overseas Internationals for the Women. A return match will take place before the ladies take on England. This final Test could very well be a grudge match as no doubt, the English will have something to prove as they lost to Canada at their last encounter. Go, gals, go!! You're the best!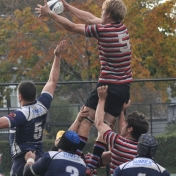 On the Home front, the Faithful will be treated by a group of relatively "Unknowns". We have been keeping an eye on them over the past three weeks and they are rapidly assuming the importance of wearing the Tricolors and taking pride in performance. We have hopes of them bringing hospitalized coach, Hyde-Lay, a salve at 4:30 tomorrow after a taste of Raven!
In the forwards, Braddock has already been recognised for his work ethic and pre-season diligence. His performance as a young prop has been paramount in CW's early day's survival. He is joined by DJ Sears, a young man who performed well for Canada's U20's in last season's RWC. Sears was recently on the bench for NSMT at the ARC and is looking as though he is a better fit with the group at each outing. Pete van Buren is in his second year with Ceedub, an ex-patriated Okker via Calgary, another who played with the U20's. Joining these young forwards is Miles Dingwall, a loosie via Queens University and Bytown Blues in Ottawa. Miles has a connection with CW via a clubmate. Welcome, Miles. This chap is one to watch, although he will have to work very hard to keep Callum Morrison in check.
In the backs, we have Mike van der Westhuizen, apart from being a SMU grad, we don't know much about Mike apart from the fact that he does not shirk from the tackle and distributes with intelligence. Finally, at #15 we have Keenan Horton, a UVic grad who followed Captain Tieds to Ceedub. Keenan played with the Norse and Vikes for four years, so knows the game well and is not afraid of the battle. Ravens will be fielding a strong side, led by loose head prop, Garbe and containing three "International" players. We hope the balcony will be bursting with locals and remind you to make the effort to come to The Temple "for one after"! Go,CW!!
---