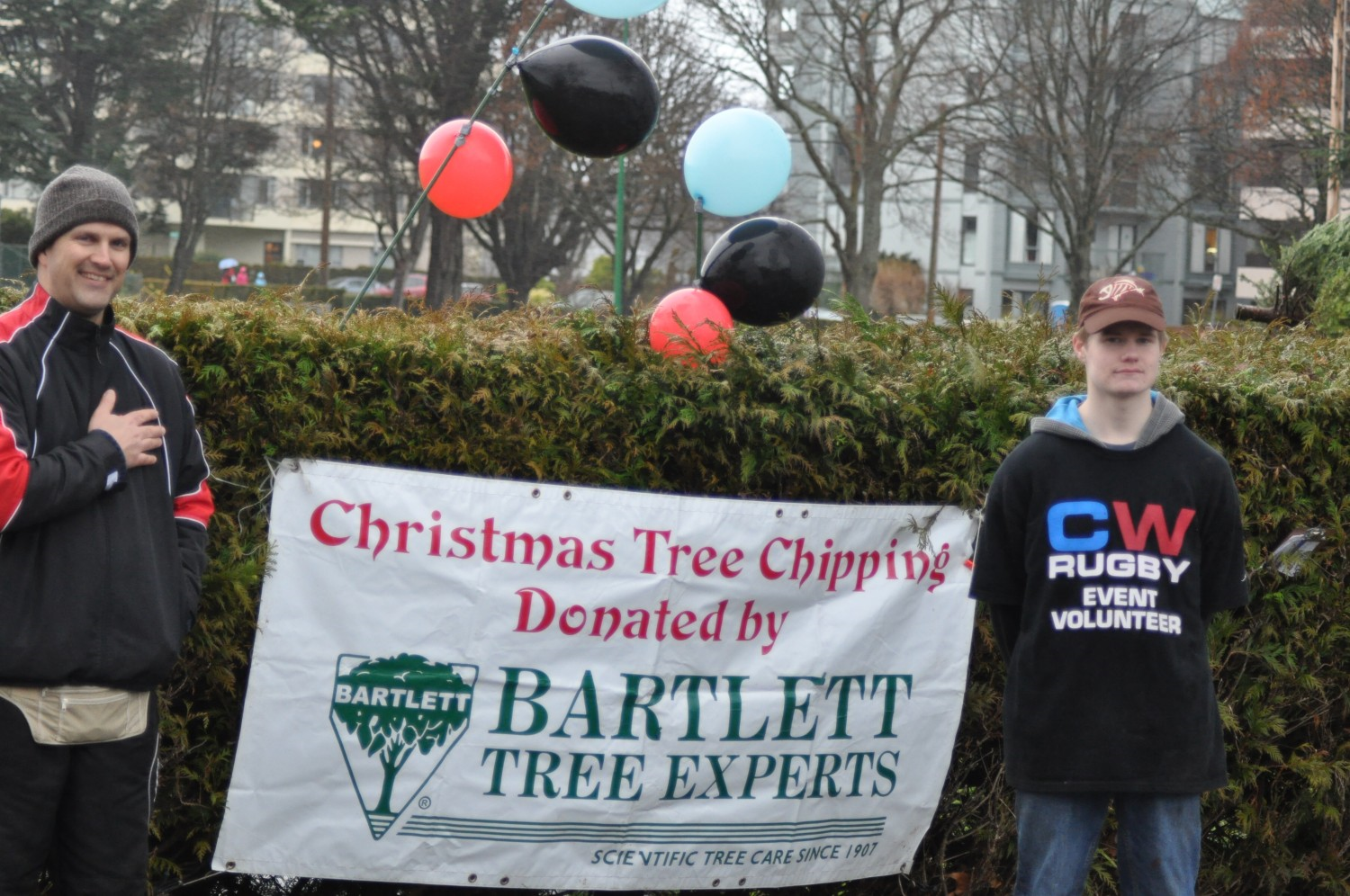 SUPPORT YOUR CLUB
CHRISTMAS TREE CHIPPING
Saturday, Dec., 31st 10:00 a.m. – 4:00 p.m.
Sunday, Jan., 1st 12:00 – 4:00 p.m.
Monday, Jan., 2nd 10:00 a.m. – 4:00 p.m.
Saturday, Jan., 7th 10:00 a.m. – 4:00 p.m.
Sunday, Jan., 8th 10:00 a.m. – 4:00 p.m.
Windsor Park, Rose Garden, Currie Road
GET YOUR TABLES TOGETHER (8's or 10's)
ANNUAL FUN(D)RAISER DINNER
A Snippet of Pre-Christmas News – From CEO ProRugby, Doug Schoninger.
PRO Rugby Players,
As some of you may or may not know, we have been having serious issues with the cooperation and the enforcement of our agreement with USA Rugby. We have been actively trying to resolve our issues with USA Rugby for over four months and, unfortunately, it appears that USA Rugby will not honor the commitments they made to us.
Because of this, we are notifying all presently agreed players of PRO Rugby that we are exercising the Voluntary Termination clause in your contract (section 5(b)). We are hopeful, but with no assurances, that we will be able to resolve all issues with USA Rugby prior to end of the termination clause period. We will keep you up to date with any progress or news as it becomes available.
Please remember, until the end of the termination clause you are still an employee of PRO Rugby and all duties and obligations should be adhered to.
Because of the above, payment for the period ending on December 15th was delayed. These payments will be issued tomorrow, December 21st for receipt no later than December 22, 2016.
I am very sorry that we were forced to take this action and we are trying to do everything we can to ensure that PRO Rugby, its players, coaches, and employees are all treated fairly.
Doug Schoninger
We hope Santa came in time, boys. Looks like RC and USAR are holding out for a better carrot. From a personal pov, I would have liked to have seen this league give it a go for another season but it looks difficult, given this note.
---