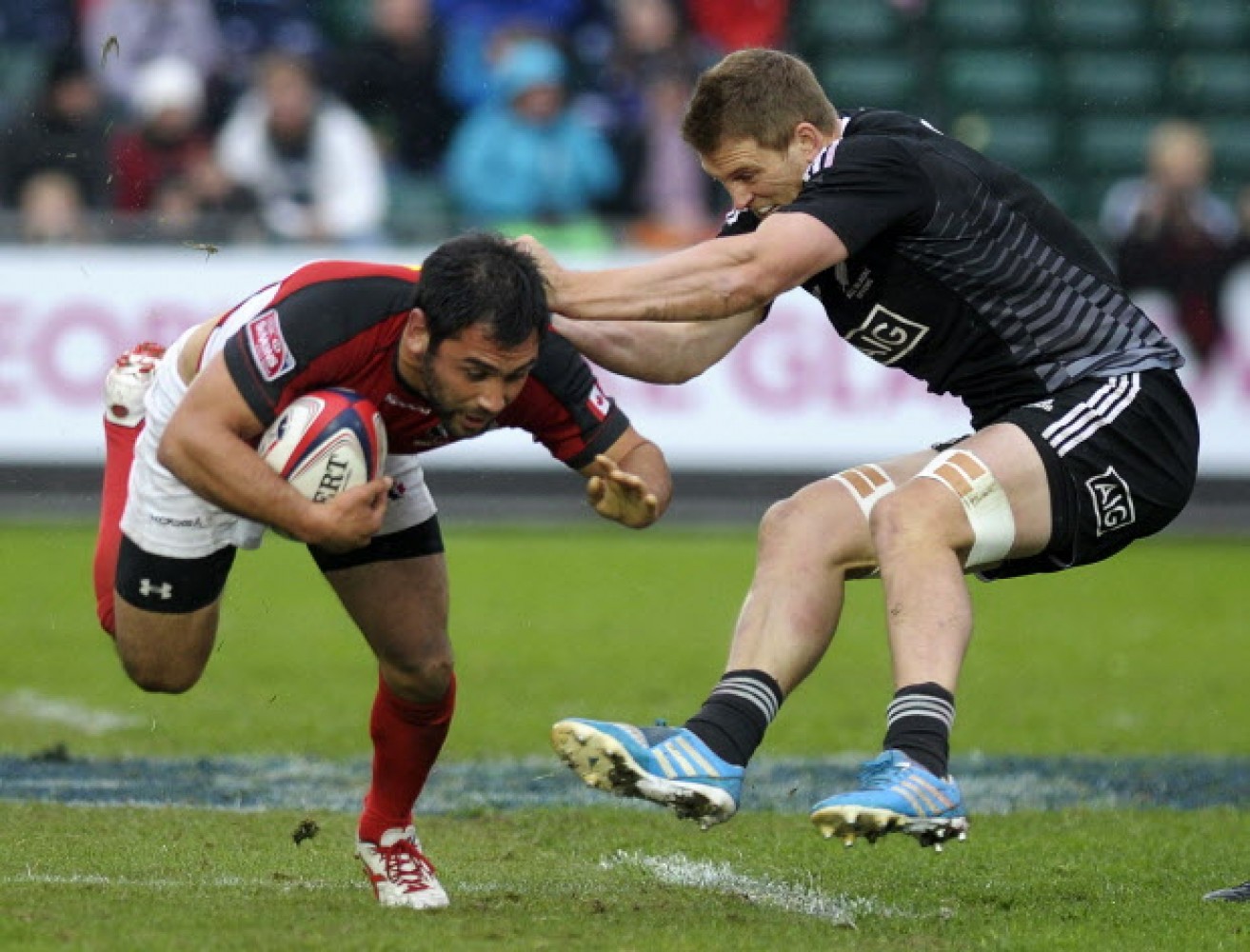 Mack Makes Miraculous Return
Rugby Canada has announced its fourteen for Charlotte this weekend at the NACRA Sevens Olympics Qualifying Tourney. The return of Phil Mack is ever so heartening and we all hope that his rehabilitation is permanent and secure. What an athlete this man is, despite his enjoyment of the odd dart, his fitness and commitment is an inspiration he provides to those around him, being ever so significant and it could be just what the Dr. ordered to overcome an improving and competent U.S. squad.
Pros from overseas, Paris, Ardron, Hassler and Braid have been added over the likes of Hammond, Underwood and White (not sure of "health status of these boys), however all contributed massively during Canada's run in the IRB Series. This is as strong a combination of available players that our country could select for this important contest. Warm ups will occur in pool games against the Bahamas, Trinidad and Tobago and Guyana, hardly a match against a team that finished in ninth place in the "big show".
Of course, the hosts will be backing themselves after a super series of sevens action, bolstered by pace and size acquired this past year and the return to health of Zac Test, not to mention the acquisition of a competent coach who seems to have his boys on the same page. It is a tournament set up for two and the final will be something to behold. It is pleasing to note that matches can be viewed at; www.usarugbytv.com . This site will get game times posted when available. Go, Canada, you good men!
CW's, 'Moose' Buydens and Ciaran - "giving back", 'onyas!
---