Wednesday's, "Ruck & Maul".
---
---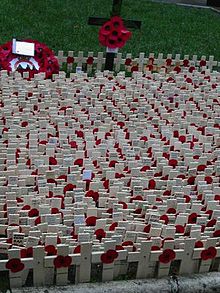 LEST WE FORGET
CW Vs ROWERS
BOOK IT!
THIS SATURDAY - SUPPORTERS' LUNCHEON - PAVILION EAST - 1:00 p.m.

This event will be held for all SPONSORS, 20/20 MEMBERS & SOCIAL MEMBERS. This serves as a reminder as you have previously been notified for purposes of menu and libations. (A reminder to Social Members to please have your card.) It will be a sit down lunch with lucky draws and beer ticket/s. The boys play James Bay in First Division and Premier action.
THIS SUNDAY - U18 SEMI-FINAL - WINDSOR PARK

CW U18 Boys have seeded into fourth place and will play #1 ranked, Capilanos on Sunday. Three weeks back, CW travelled to Klahanie and lost a very close match to the Caps, 25 - 28 and will be looking to seek revenge on home turf. A local pundit who saw the previous game, described it as being "one of the best he had ever seen at this level". I would suggest, you would not be disappointed in taking this game in and if anything, it should actually be a "must see". We do not have the time confirmed but it looks like a 1:00 p.m. k.o.
CW RUGBY CLUBINVITES YOU TO
CASINO ROYALE
An evening of cocktails, gourmet dinner, entertainment, live and silent auction and BLACKJACK!
Victoria Golf Club
Saturday, February 28, 2015
6:30 p.m.
This event supports the development of YOUR club from
Minis to Premiers.
Couples $225
Single $150
Tables of 8 $900
Ticket includes $100 in funny money to be played at the tables.
Event and Ticket Information:
Alexa Lindroos, CW Director of Events, alamode2009@gmail.com
Tickets will also be sold on Eventbrite.com starting December 1, 2014
---