Titlists in Town - Consecutive Tripleheader
---
---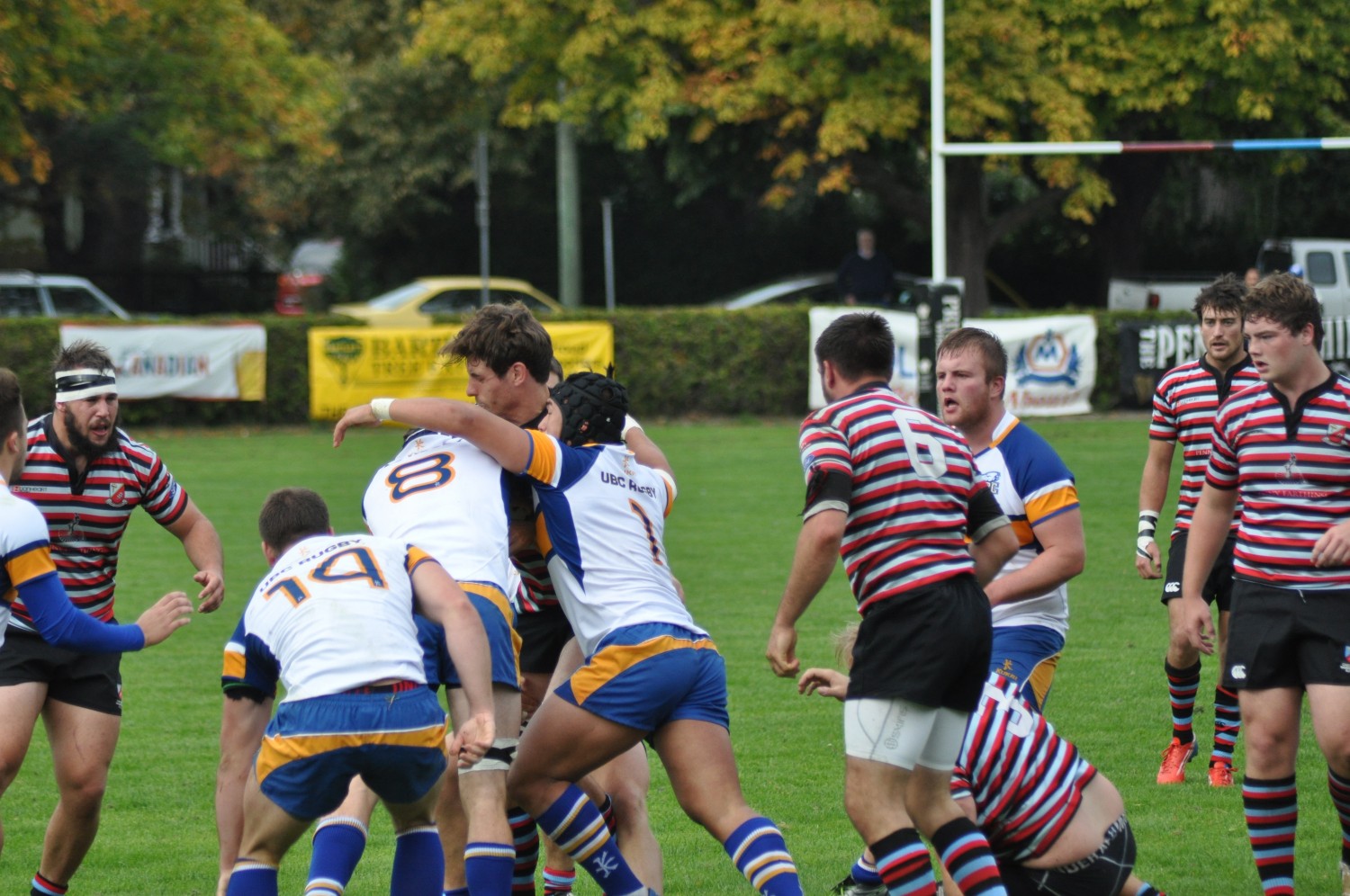 Premier Women open the bill against Capilano, a team they leap-frogged in the standings last week. Our women have set their sights on the playoffs, so this will be another must-win. Despite missing some members last week, the team performance was meritorious with Paquin leading the way. A definite strength of this group has been their team play. This same effort or an even greater one will be needed again tomorrow, with a number of players missing at XV's camp and a hungry Capilano on hand. The women's action is more than worthy of making the effort to take in. See you there.
The Ones are well-positioned to make the playoffs but must recover from last week's stumble. A strong selection has been named to go up against the students, despite some absences due to Canada U20 duties. UBC sits in fourth place, two points behind Ceedub and a game in hand. The Ones feature a tough, young pack, looking a little stronger than last week. Led by the Queen of Backs, the rest have pace and ability. Let's do a job, boys!


The Premier Men will relish their battle against the titleholders. UBC is a rags to riches program, going from cellar-dwellers, fighting relegation two season's back, to their current position as defending champs. This turnaround and high correlation between success and influx of alumni financial support is no fluke happening. The influx of funds in the form of scholarships, a point bemoaned by some clubs, as providing almost unbeatable strength, has provided the program with some 'international' players and the well-coached club has taken maximum advantage. Add to this, the ability to recruit very real, local and cross-country quality and you have a good side. The Birds have the ability to field ¾ international forwards, led by South African Lemkus, cutting a swathe, add The Irishman, Rees (OMG! - apologies to all Irishmen, with the name Rees, how could he possibly be Irish?? Sorry, Rev Kamloops and son), in the centers and they have two prongs of valuable strength. Sandover-Best and Sauder as the halves link this duo. Coe at #15 and very familiar with the House of Windsor, his mini and age grade turf, James Carson, are other weapons that prove UBC's calibre, winning the CDI Premiership and recent National Unis 7's titles. All of this will be respected but far from awed by their opposition.

To the opponents, our own, Tricolors. CW has made four changes from last week's team. Barkwill replaces an unavailable Thornber, otherwise a pack which made 25 tackles and missed none last week remains intact. In the backs, Schellie is out to save for Europe and Styles moves back to the custodian's slot. Newcomer, Povey gets the nod at #10 and Ngongo returns at the expense of JoMo. Competition for spots is severe! The bench will be deep. It's a mouth-watering matchup. Manning has done a good job with CW and the players are definitely playing their patterns and playing for each other. UBC will still be smarting from a heavy defeat inflicted on a watered down squad vs Burnaby and will be most keen to flex their muscles. This writer fancies the Home side in a very tight contest, perhaps the team being the most patient ending with the upper edge. Go, you good things.
Ed. Coops, see ya on the balcony!!
---