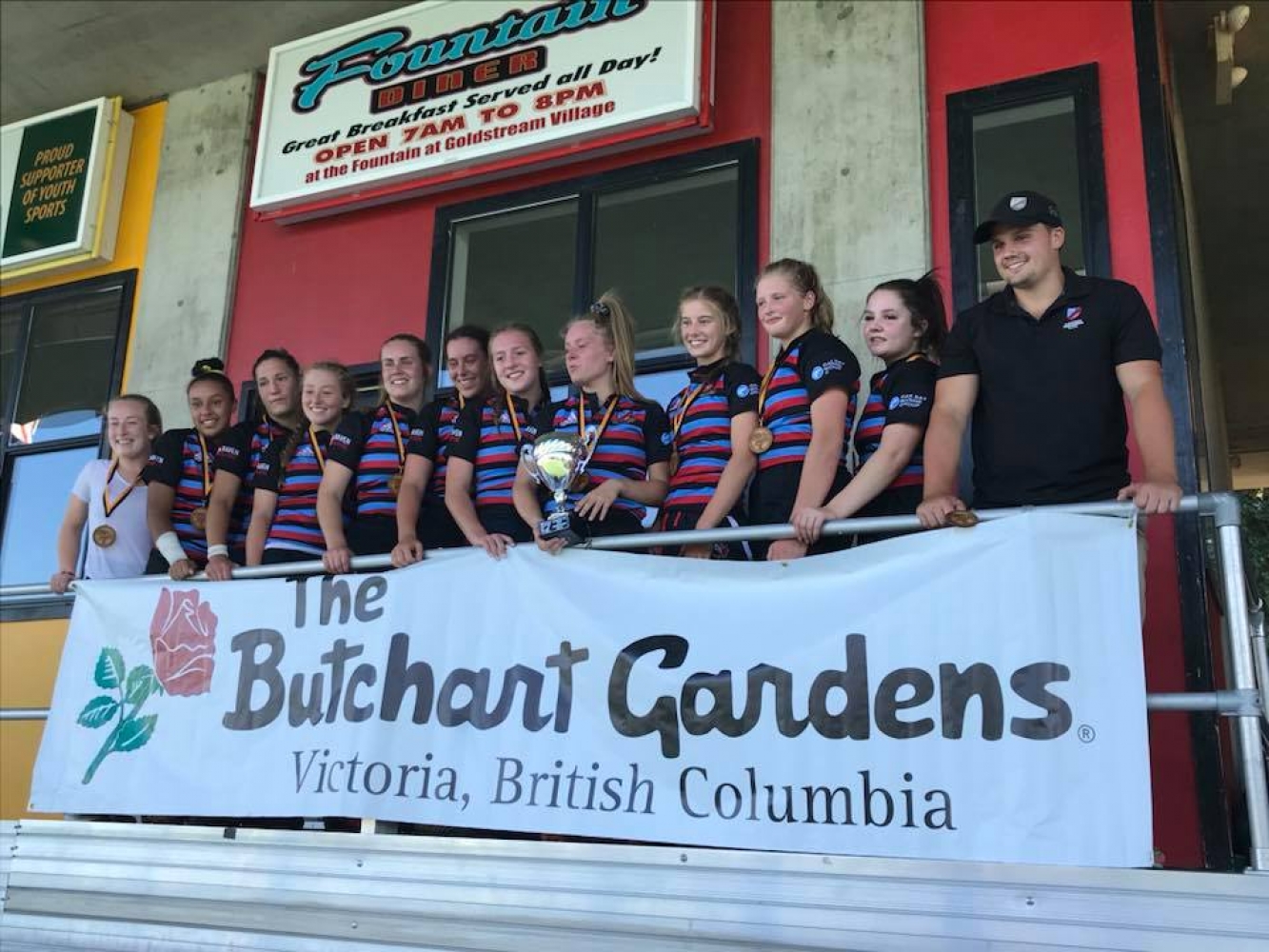 Monday's Musings a day late. It was the final 7s tournament of the summer at the Langford 7s over the weekend. As in the past, John Lyall and his Westshore crew put on a great event with participation in many divisions. CW was represented by the U19 girls along with 3 other Island teams - Westshore, JBAA, and Thunder. The U19 division is new for this year's club youth program and this event was to be a good display of this division. The CW girls were coached by CW senior players, Olly Winser and Lauren Sargent with the organizational heavy lifting by Brian Huse.
Teams played in pool rounds with CW and Westshore coming out of pool play undefeated (CW and Westshore tied 12-12 in pool play). The semi-finals played out to script with both CW and Westshore advancing to the finals to setup an exciting rematch of their hotly contested pool round match. Westshore went to the first half with a 10-0 lead and had clear momentum. The CW team had their work cut out for them in the second half and would need to up their game to combat the direct hard running Westshore team. From the kickoff at the start of 2nd half, CW was put under pressure by Westshore. A penalty gave CW a chance at a quick start and through hard running of BC playing partners, Britt Gardiner and Emily Parker, play moved into the Westshore half. After a breakdown, ball was moved wide for Ella O'Regan to score. CW went on to score 17 more unanswered points to take the win. A great team effort with calm leadership from the team captain, Emily Parker.
Congrats to both Brittany Gardiner and Ella O'Regan for being named the CW all stars at the Langford 7's (Ella scoring over 8 eight tries in total over the tournament).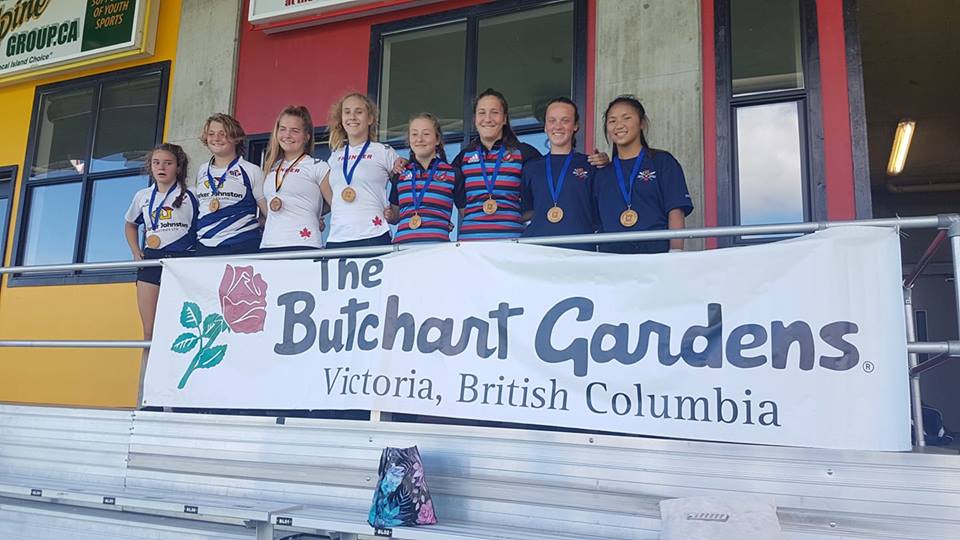 While CW came away with the trophy on this day, it was girl's rugby that was the winner with strong representation from all 3 Victoria clubs and Thunder with both North and South island girls. It bodes well for the upcoming club season and kudos to all 3 programs in the work to build the girl's game. Also great to see CW alums, Mike and Megan Scholz helping out with both the Westshore and JBAA programs respectively.
Congrats to the CW coaches (Olly Winser & Lauren Sargent) and big thanks to our manager, Brian Huse, who worked to organize the CW team. Thanks again to John Lyall and Westshore for hosting a great event.
CW girls celebrating their victory the next day with some tubing on the Cowichan River (courtesy of the Cowichan River Tube shack) !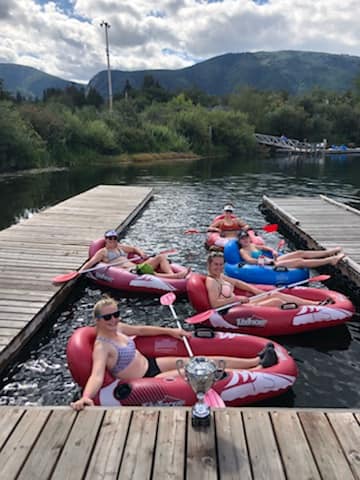 ---