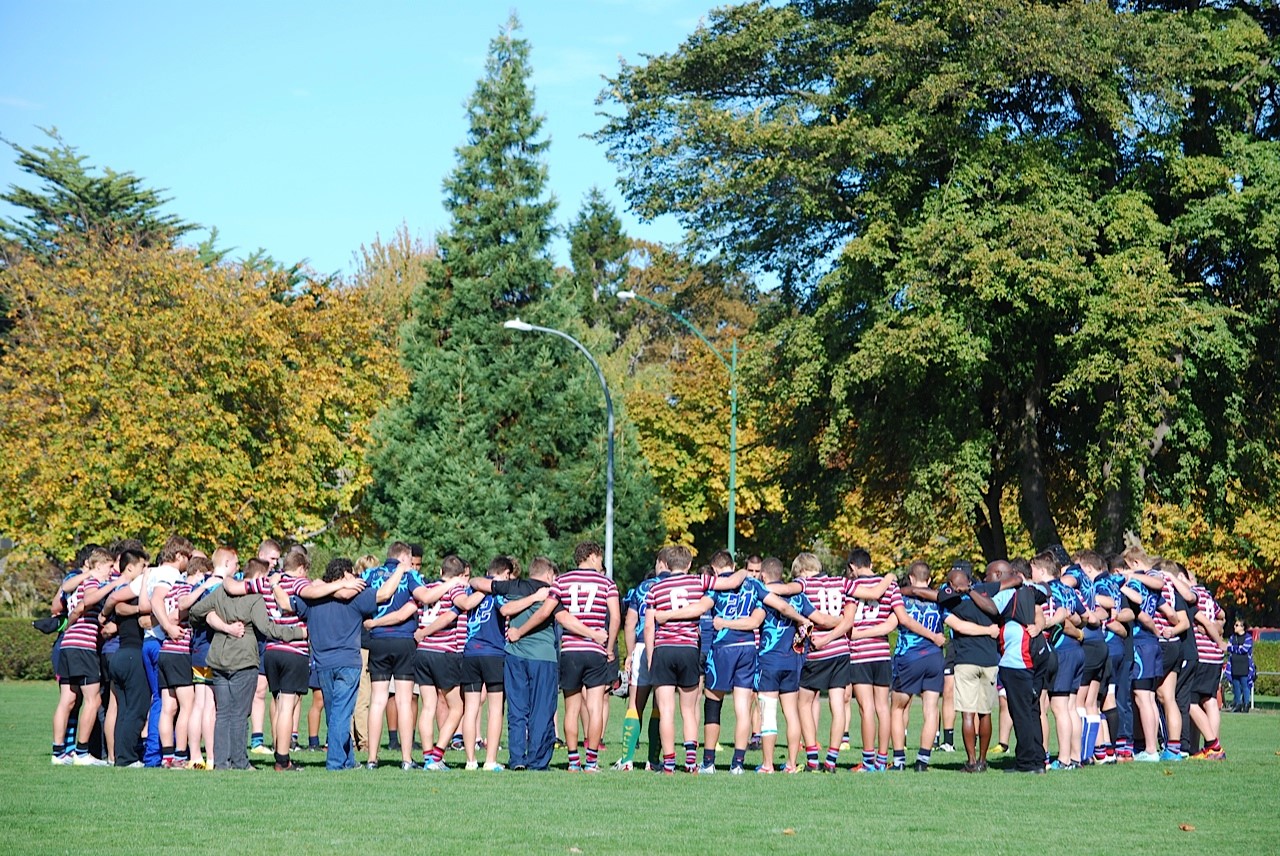 Plenty of weekend rugby, although not a whole lot to crow about from a Tricolor viewpoint. Saturday started with The Ones getting hammered by The Norsemen, 76 – 12, confirming an earlier expressed pov about just how challenging it will be this season for many club sides playing the two University teams with an almost unequal, recruiting ability and thus acquiring considerable depth to their programs. Johno does report that "the boys never gave up", so that's a credit.
The Prems match was all over by the half with a 28 – 5 Vikes lead. Final score, UVic 33 – CW 19. CW took a couple of yellows, not helping the cause however, the resolve was stiffened in the second half by some bench strength but the match scribe notes, "loss of possession, restarts, lineouts all caused the visitors many problems". UVic had far the better of position, playing 75% in CW territory. Congratulations to the winners, playing rugby to their strengths, moving the ball well and punishing errors.
Although the mood was tempered with a rousing send off to Matt Buckley on Saturday evening, the "r" word, with two teams being demoted next season from the CDI, must be resonating in some quarters. Sitting at the very bottom, even though it is still very early, it is a cause for consternation. It will be tough sledding this coming Saturday when Capilanos visit, Windsor. Caps took both Divisions off Burnaby last Saturday and always pose a problem for our lads. The Exec thanks all the fans who found their way to Wallace and want you to be even more supportive with your numbers at "Home", as we wade through this period of character-building.
UNDER 18 MEN.
The following report comes to us from Spencer Robinson and is a fine tribute to players from both clubs and a real salve after writing the preceding blog. Hats off, to one and all and may Chantal and Cody rest in peace.

CW U.18 team had the honor of being part of one of the most unique occasions in their sporting lives by being invited to join their opponents for a pre-game recognition of two of their peers who tragically lost their lives earlier last week. Many players on the Bayside team were schoolmates, club mates, friends and admirers of Cody Kehler and Chantal Maclean. Both teams joined together for a moment of silence after the Bayside captain, Liam Sullivan had addressed the group. He asked for one thing as a way to honour the spirit of the two young lives; and that was for all assembled to play there part in playing "the most incredible game of rugby they can".
Although the term "Rugby was the winner" is often overused, in this case it is absolutely correct. Both squads played to their absolute utmost out of respect for the occasion and each other. Final score Bayside 17 CW 14.
FELICIDADE, LOS CAMPEONES, LOS JAGUARS!
Argentina has proved a certain sense of invincibility at this ARC tournament over five years and it was yet another resounding win over hosts, Canada, as the curtain went down at Westhills, following confirmation that this event will not be returning here for some time. It was a credit to the many fans who attended and gave it their vocal support and for the first thirty nine minutes it looked as if they were achieving the desired effects. The score went from 9 – 10 to 9 – 13 at the half with signs to come of issues in the eye of the referee that Canada was not in vogue with him at all. Two yellow cards and some very obvious missed calls later, some players appeared to have simply tossed in the towel, as tackling was very un-Canadian, skills went out the window and players did their work as individuals and Argentina went on to win 39 – 9. This comment is not to omit that the error rate was high in the second half, the rub of the green was non-existent and the man with the whistle was a comic. We are proud of our website and won't go on about the officiating however, suffice to say it was far from what it should have been at this level.
The U.S. finished in second place with a convincing 30 – 5 victory over Uruguay, setting them up with a broad talent pool going into their All Blacks match next month. As for the hosts, there were a number of players who showed they are not at this level and when one scours the CRC teams and other talent, it is difficult to conjure others who could/should have been selected. Canada does have plenty of talent playing overseas but in the case of injuries in certain key positions, the drawing factor of Sevens which is providing money for athletes and other anomalies, such as availability, sees many question marks over the fall tests. These tests should be opportunities for best combinations to be playing together in preparation for RWC, so we will wait and see as to what will eventuate.
Yesterday, Barkwill, Dala, Olmstead, Gilmour and Wilson-Ross were worthy of mention in this writer's opinion. The series produced mostly acceptable standards of scrummaging, lineout play was very patchy, loss of possession at the breakdown and thus continuity could only be graded as D and the fact that we don't have a good, big hard running center was glaring. Apart from Juaner, the officiating was at best, C standard with games being refereed to the higher ranked team and in particular, the defensive off side line and obstruction were ignored. Well done to ALL volunteers, showing Victoria in good light. Well done to Gareth and Winston for some excellent commentary and to the players, you did your best but it was often not enough.
---