Gerald Steenkamp Memorial
---
---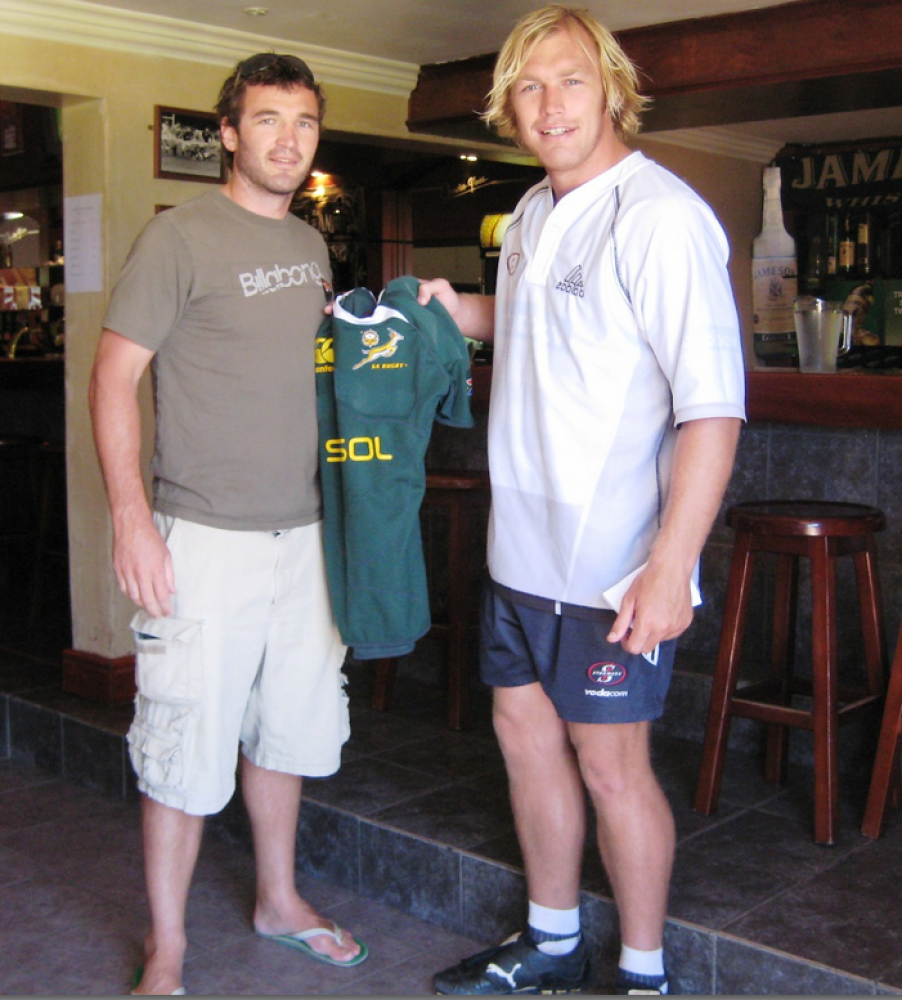 Gerald and buddy, Schalk Burger.

CW rugby invites all former teammates and colleagues of Gerald Steenkamp to attend a function in his memory to be held at the Bard and Banker Pub tomorrow, Sunday, 15th, 1:00 p.m. – 3:00 p.m. This will not only be an opportunity to share Gerald memories but an opportunity to further add to a fund that had been started for Gerald to enable him to try some alternative medical options to help with his illness. The purpose of fund-raising at this time is to assist Gerald's wife and daughter to be able to come to Canada and link with those people and places of that phase of this man's life. RIP, Steener – a very good man.
CW Gives Back
It has come to The Ruggernut's attention that two former Ceedub Juniors, now attending UVic are taking some timeout from their studies to travel to Fiji to work in two fairly remote villages, in accordance with the Latitude Global Volunteering program. Jonah Hall and Callum Masterton will be teaching English to Primary aged kids, and working with the locals on community projects and programs. Jonah and Callum have been able to link with the club's "institution", Noah Molia, to learn something about his native Fiji. As a side benefit, they will also be hoping to link with a local rugby club and contribute to the team and learn whatever they can about "the game they play in Heaven, Fiji style"!
Canada U19 Tour to Wales
Rugby Canada announced the squad travelling to Wales in April, this past week. We offer our special congratulations to Damon Adams, Jordan Montgomery and Brendan Schellenberger, current players who have been named to the squad. Although Gavin Kratz and Brennig Prevost are now playing with UVic, we offer our congratulations to these lads as well.
Minis Matter
Ed Knaggs oversees a "chicken hatch scrum" as Minis resume action. It might look like they are searching for Knaggsy's contact lens but actually, it is their introduction to the set piece!
---